Granada, located in the South of Spain, is a small, beautiful town with a whole lot of character.

Inside Granada's Cathedral

The main altar of Granada's Cathedral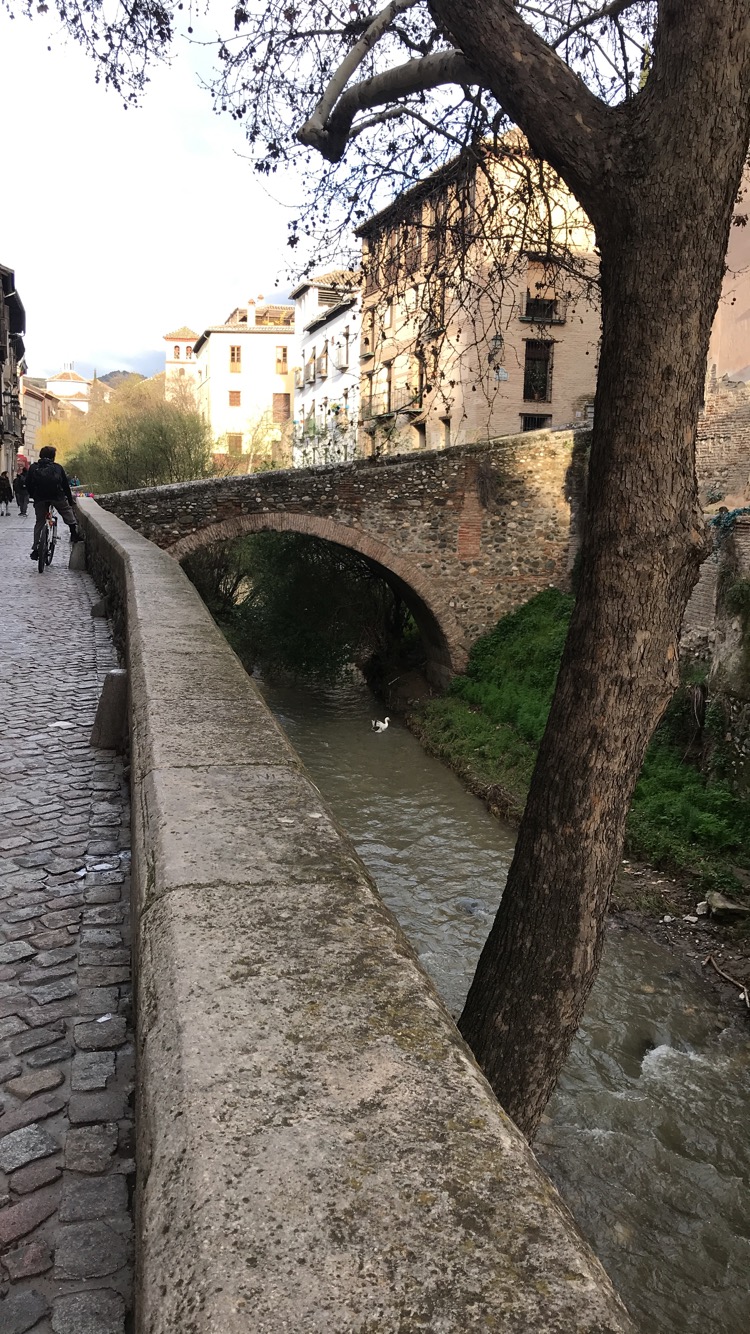 The historic town was full of beautiful streets intertwined with nature.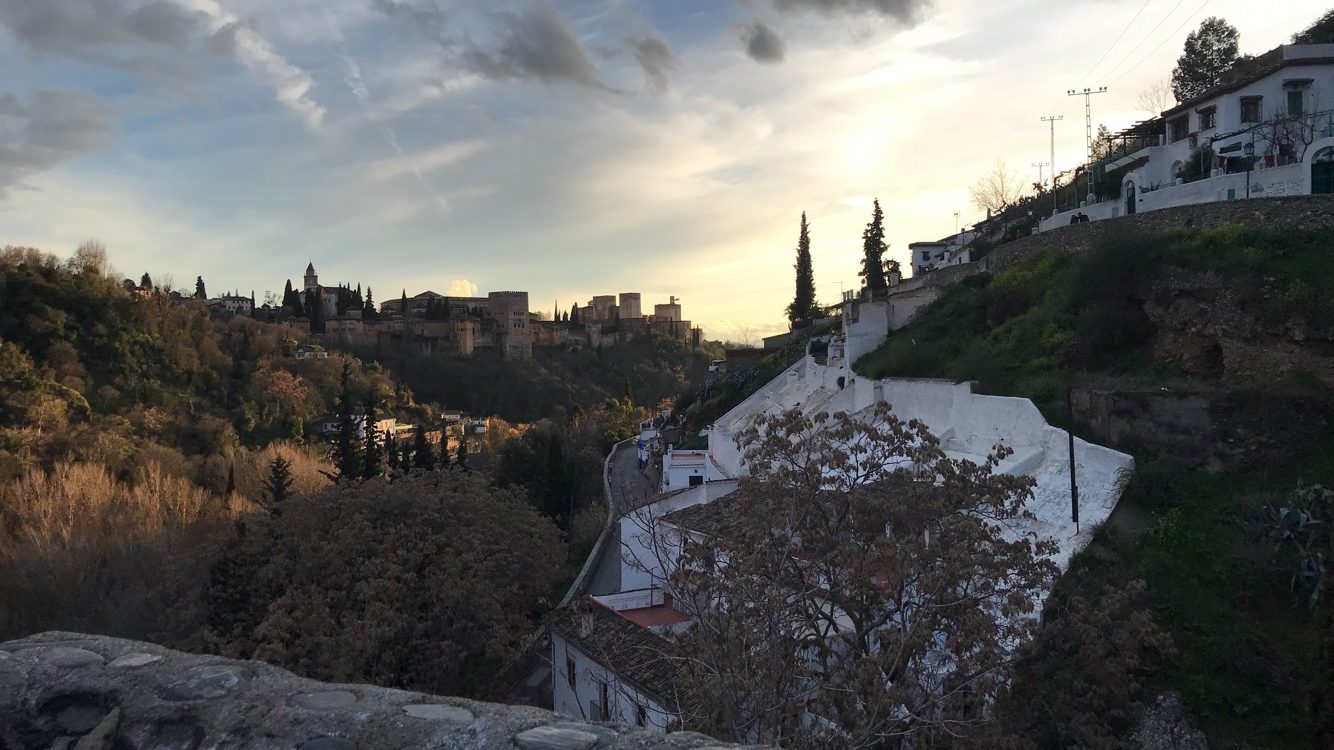 In the foreground is part of the 
Sacromonte district with the gypsy cave houses, while in the background, across the valley, is the Alhambra.

The Wine Gate is one of the oldest structures in the Alhambra's complex. There are two stories behind the name. The first story is that traders left their wine outside of this gate to avoid taxation. The second, more probable, reason is that Alhambra (al-hamra') means "the red," referring to the red clay used to build the fortress. Therefore, Bib al-hamra', the Red Gate, was mistranslated to Bib al-jamra, the Wine Gate.

This is the Renaissance Palace of Charles V that stands inside the Alhambra.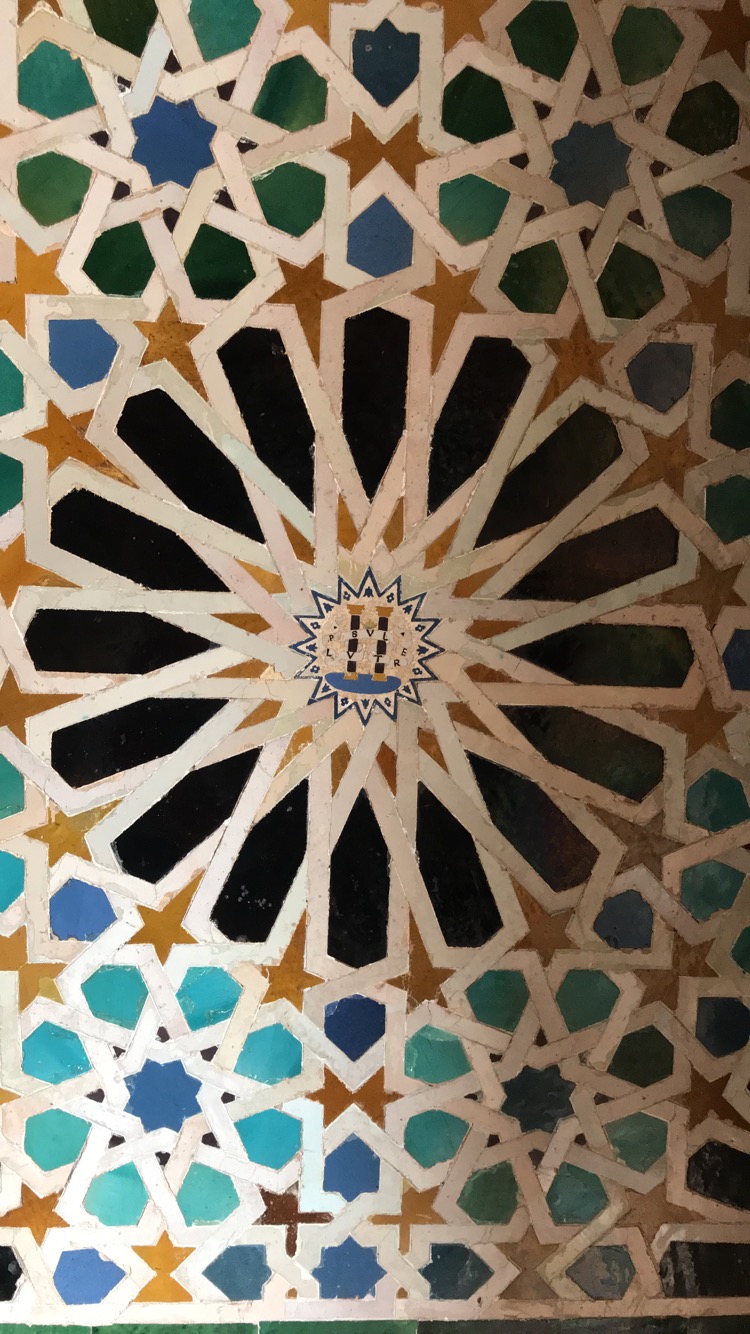 The Alhambra is covered in beautiful intricate geometric patterns.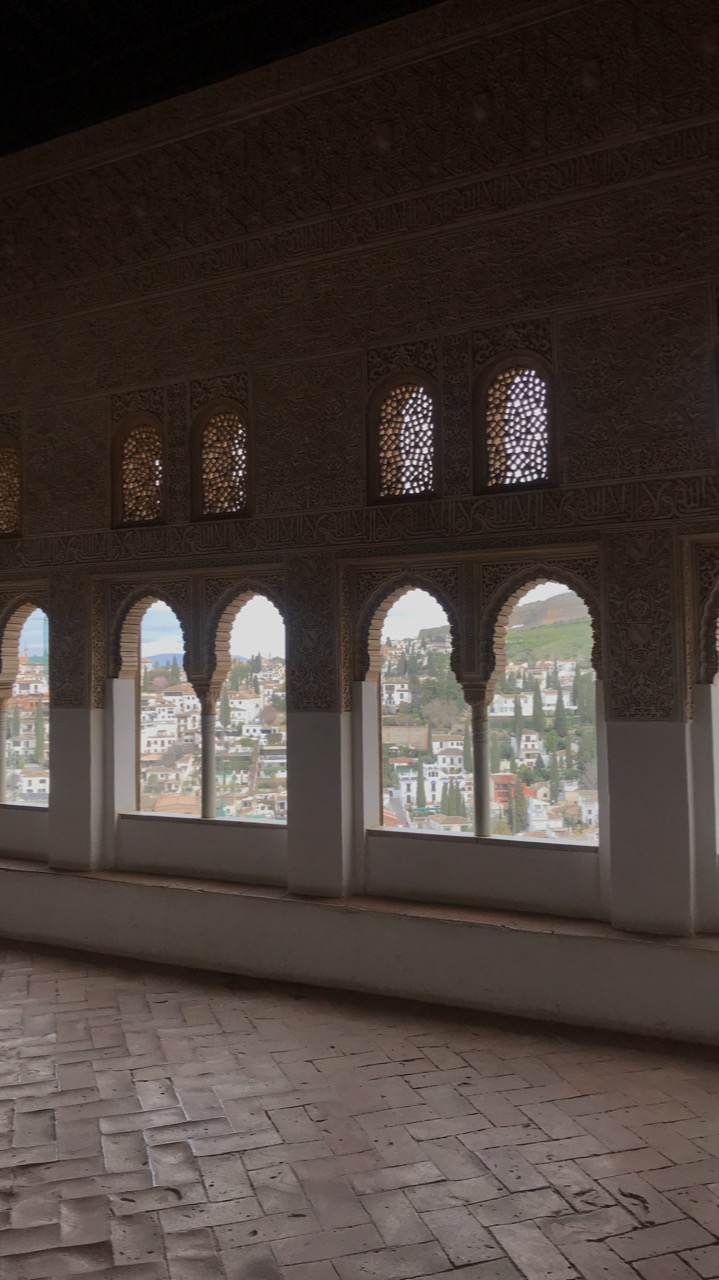 The palace has magnificent views over the city.

I was captivated by the Moorish architecture.

All of this ornamentation was not carved directly into the wall; rather, it was created from molds and applied to the walls.

The palace has many courtyards with fountains and pools that were crucial to keeping occupants cool in the intense summer heat.

Zooming in on ornamentation proves the level of detail that covers every inch of the room.

One of the most famous areas of the Alhambra is the Court of the Lions. The fountain in the middle contains 12 lion statues that originally functioned as a clock where one lion  per hour would spit out water.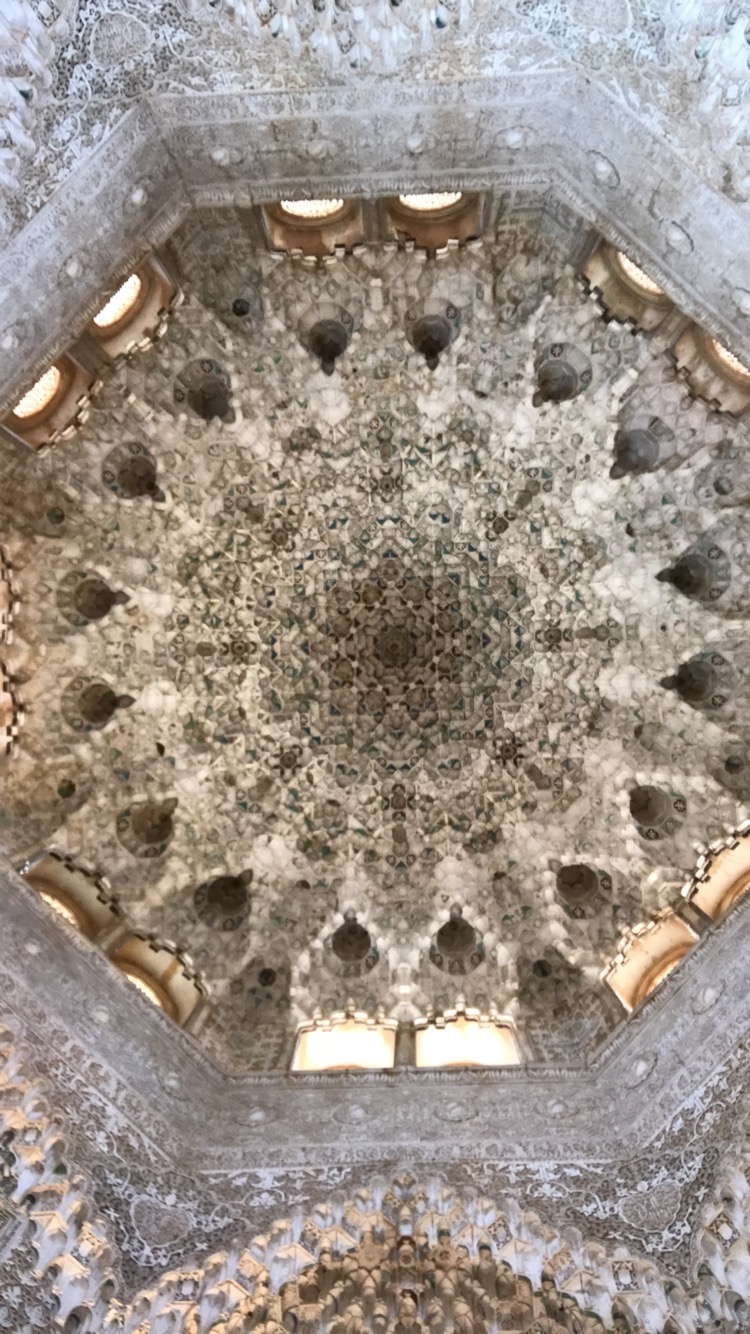 The ceilings were breathtaking 3D structures with an almost stalactite appearance.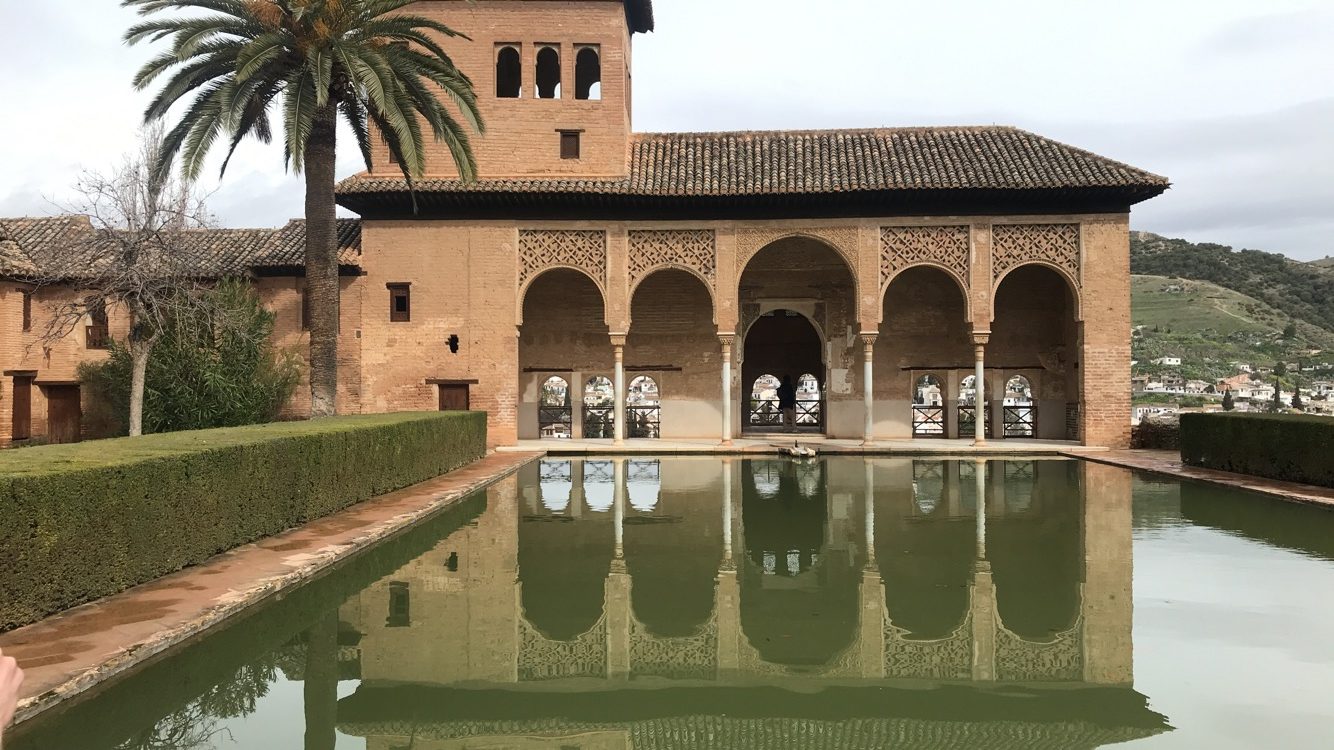 The views were so incredible even on a dreary day, I can't imagine its beauty on a sunny summer day.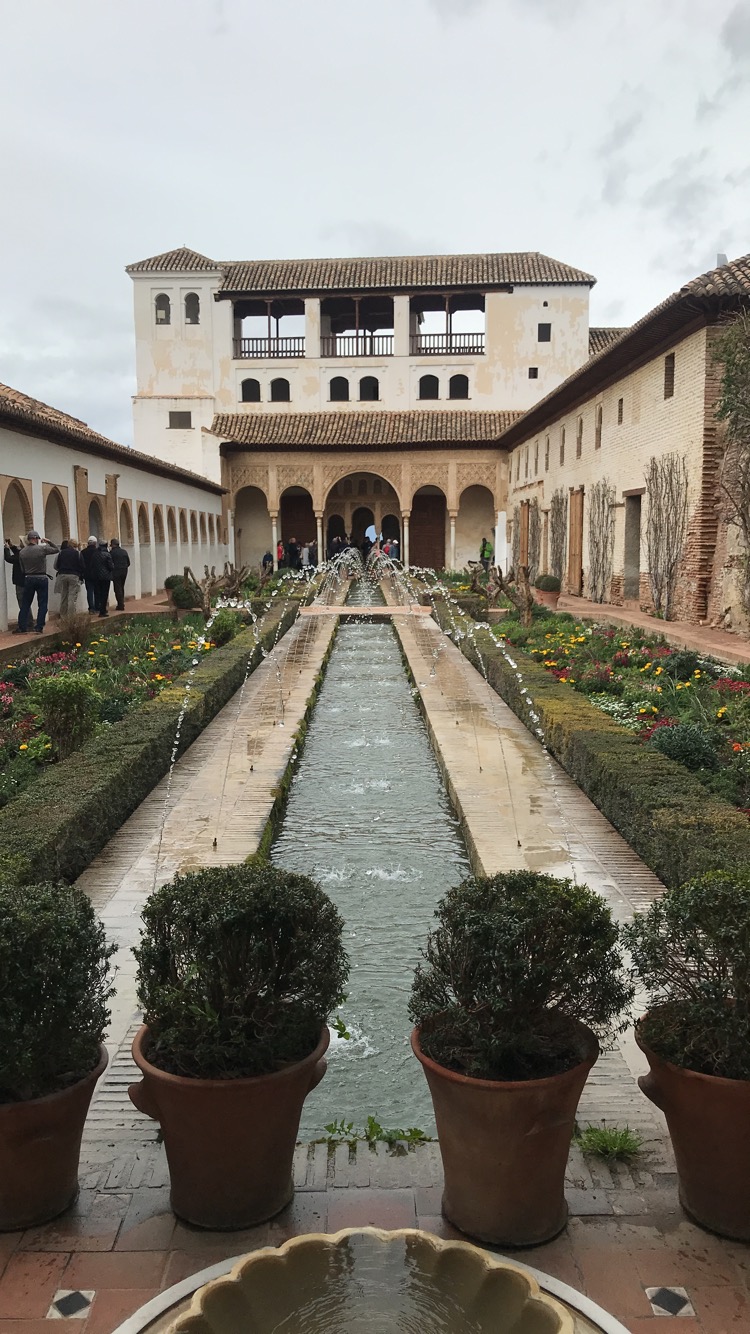 This was the summer retreat cottage of the palace.

We went to the banuelo, which is an Arabic bath complex built in the 11th century. The skylights were stunning.

We also visited some typical Islamic homes with lovely courtyards.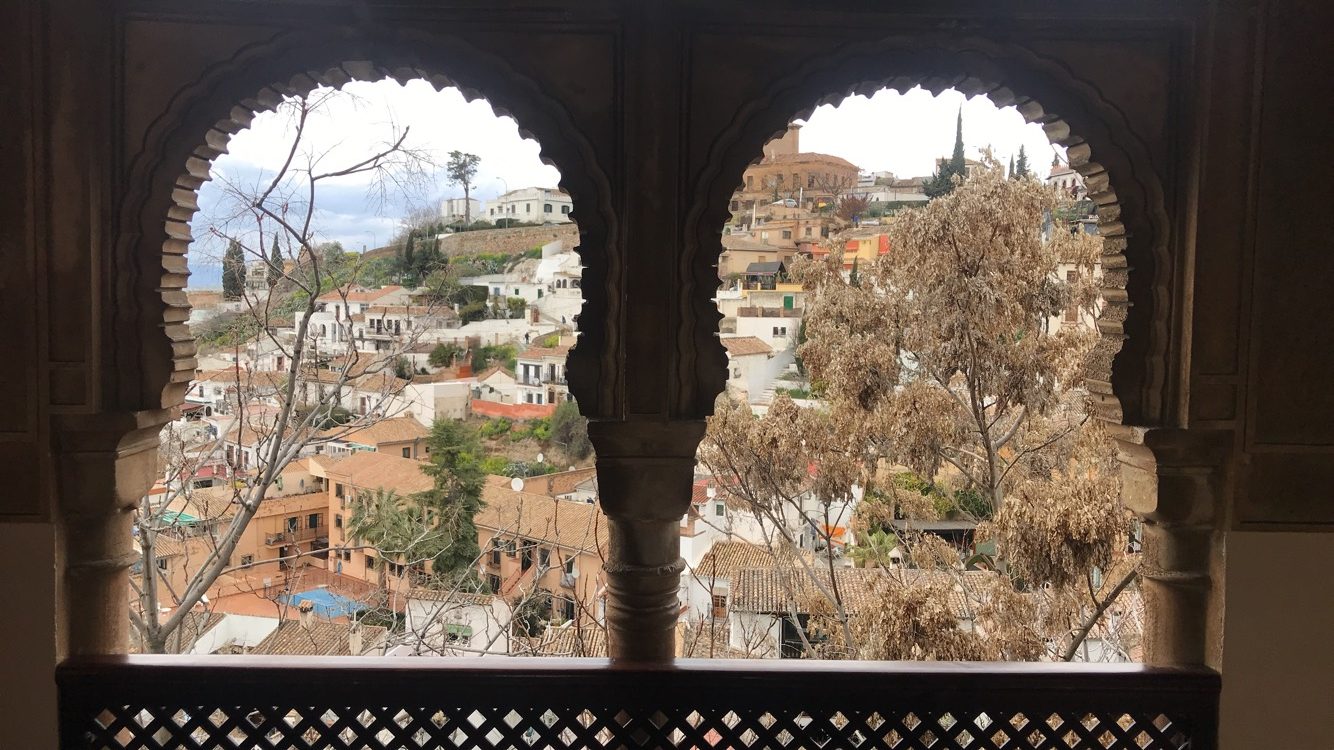 Horseshoe arches, typical of Moorish architecture, frames a view to the city.