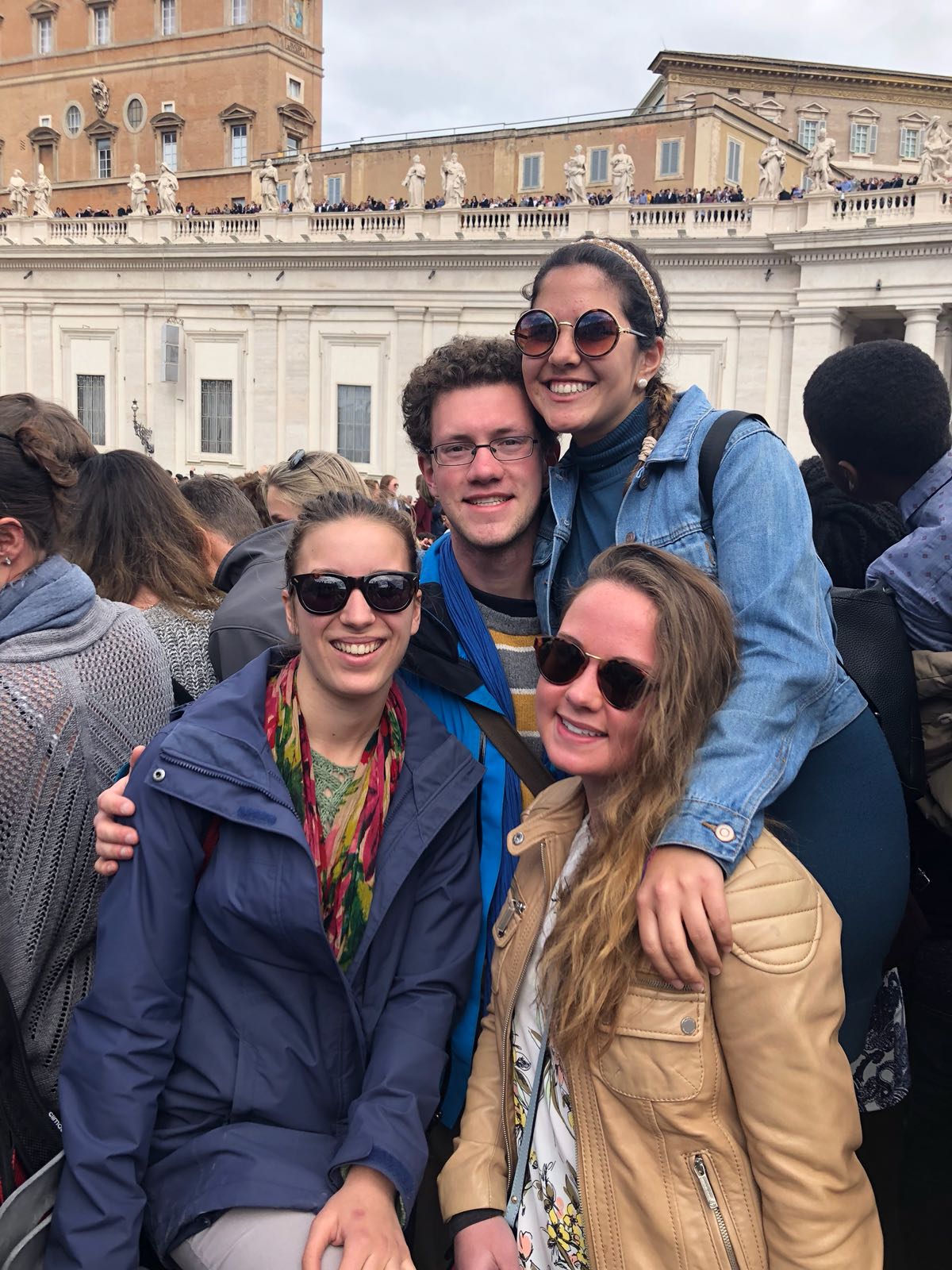 Me, Olga, Molly, and Noah sat together for Easter Mass.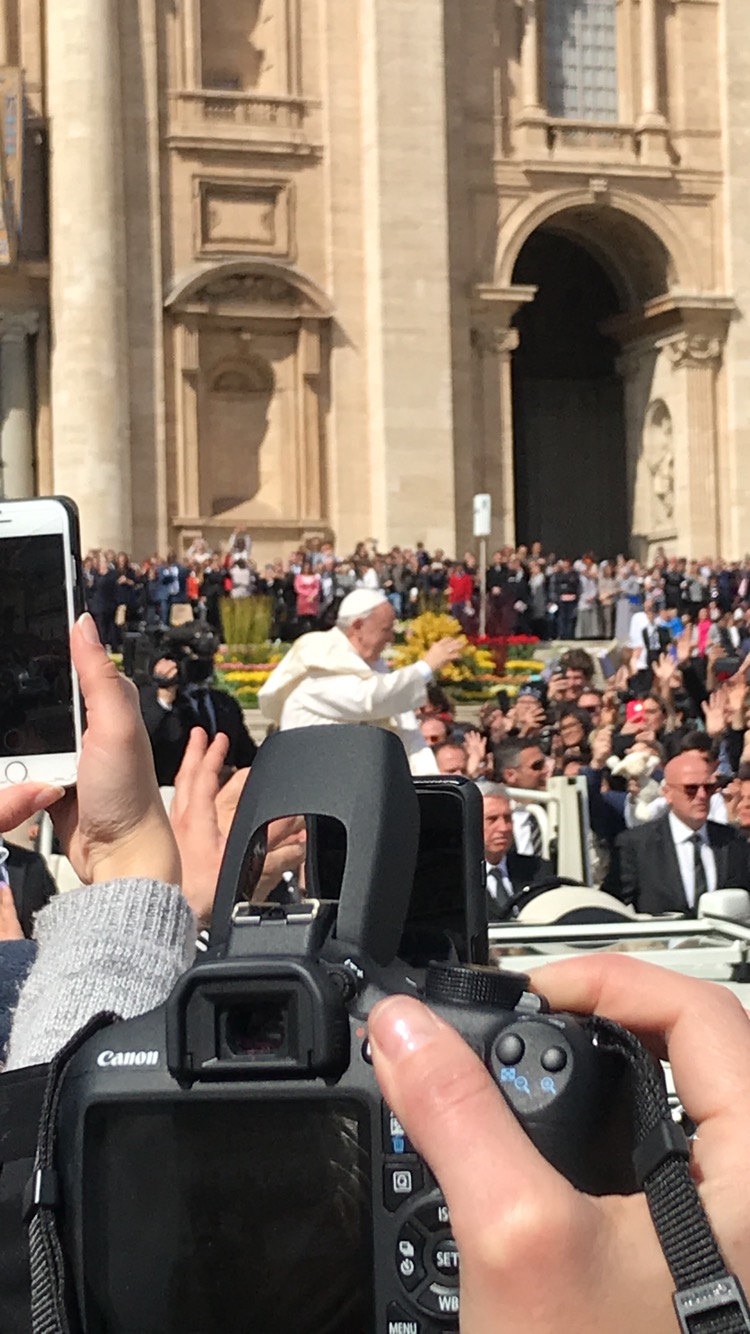 After Mass, Pope Francis road through the crowd. I was probably about 10ft from him at the closest!

After riding through the crowd, he gave a blessing from the main balcony!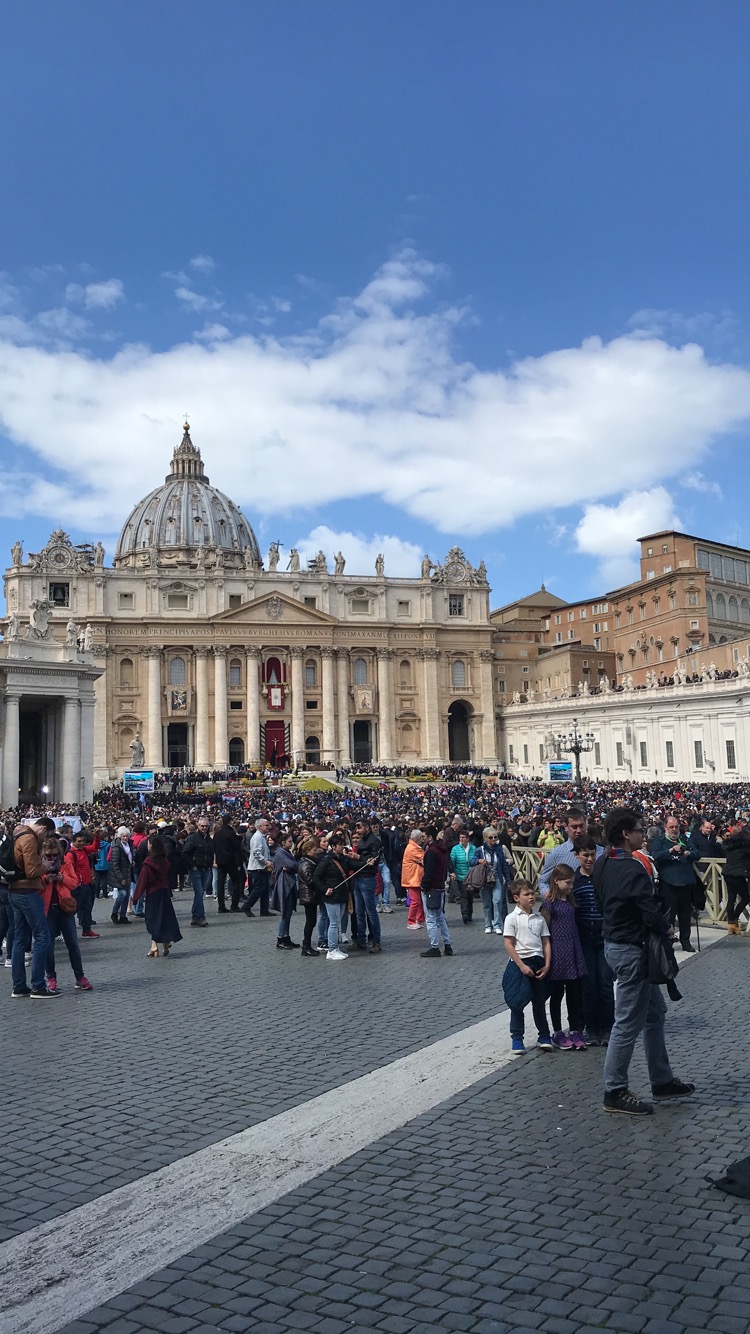 This picture was taken after Mass and the blessing, after much of the crowd had dispersed!

The ceremony concluded with a parade on Via della Conciliazione, the large processional street leading up to Piazza San Pietro that was created by Mussolini.
Not much happened this week other than one big event, Easter Sunday. Some of my friends woke up at 4:30 and walked there, while I needed a little more rest and woke up at 6:15 and took the metro there. I went with Olga, Molly, Noah, and Dyson, Noah's friend from home. We were still very close to the front of the entry line. We got seats close up in the first section right on the edge of the barrier so that we were close to Pope Francis as he drove by. That afternoon Notre Dame held an Easter Reception for us in the RGG.
On Monday I rendered my analysis plate from mid-term all day but took a break for dinner by going to "Tacos and Beer" with friends. We had two make-up classes on Tuesday: Watercolor in the morning and our Garden and Villa course in the afternoon. For Watercolor we painted inside the courtyard of Palazzo Venezia, and it was one of my best. During our afternoon class, our guest professor introduced our final project. On a dreary Wednesday, our Roman Construction class met at the Baths of Caracalla and we had studio in the afternoon. I didn't have any class on Thursday so it was a work day while Friday was a typical day with Garden and Villa in the morning and Studio in the afternoon. Saturday was yet another work day.