I took many pictures during my short stop in Seville!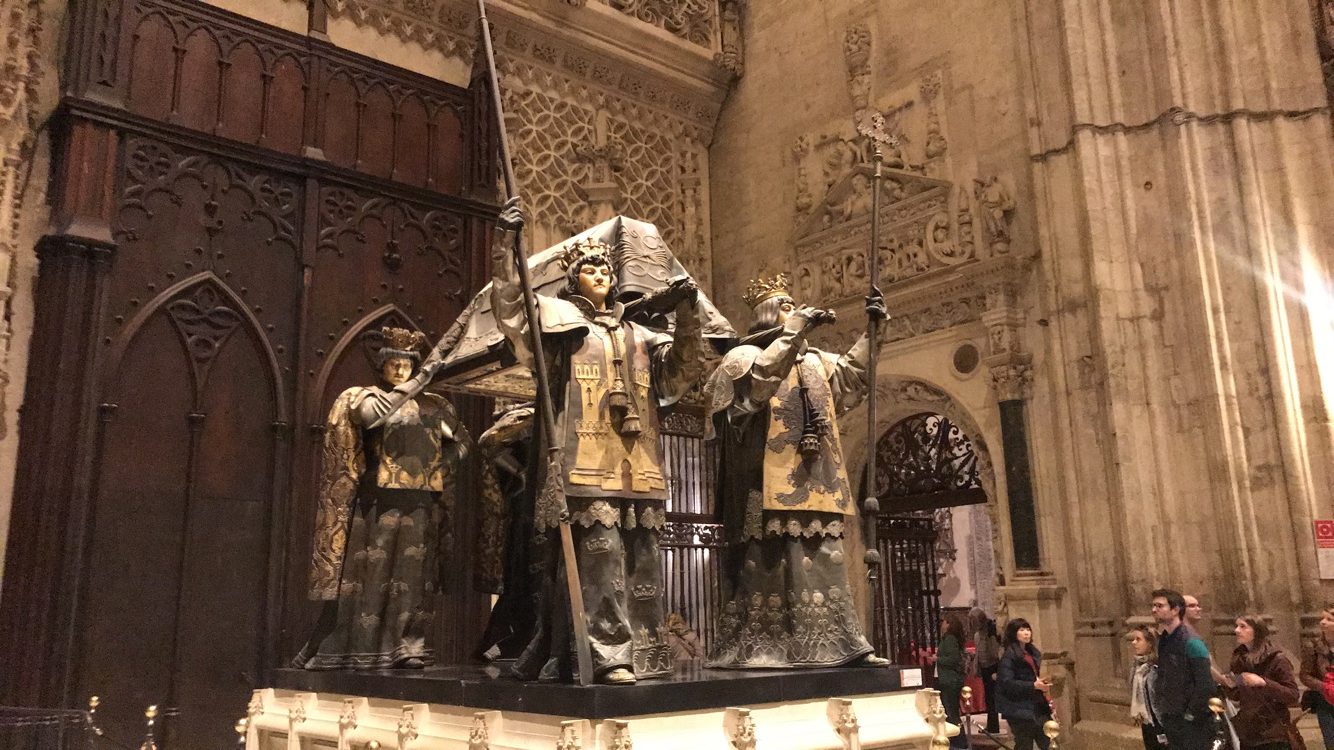 Christopher Columbus is buried in Seville's Cathedral.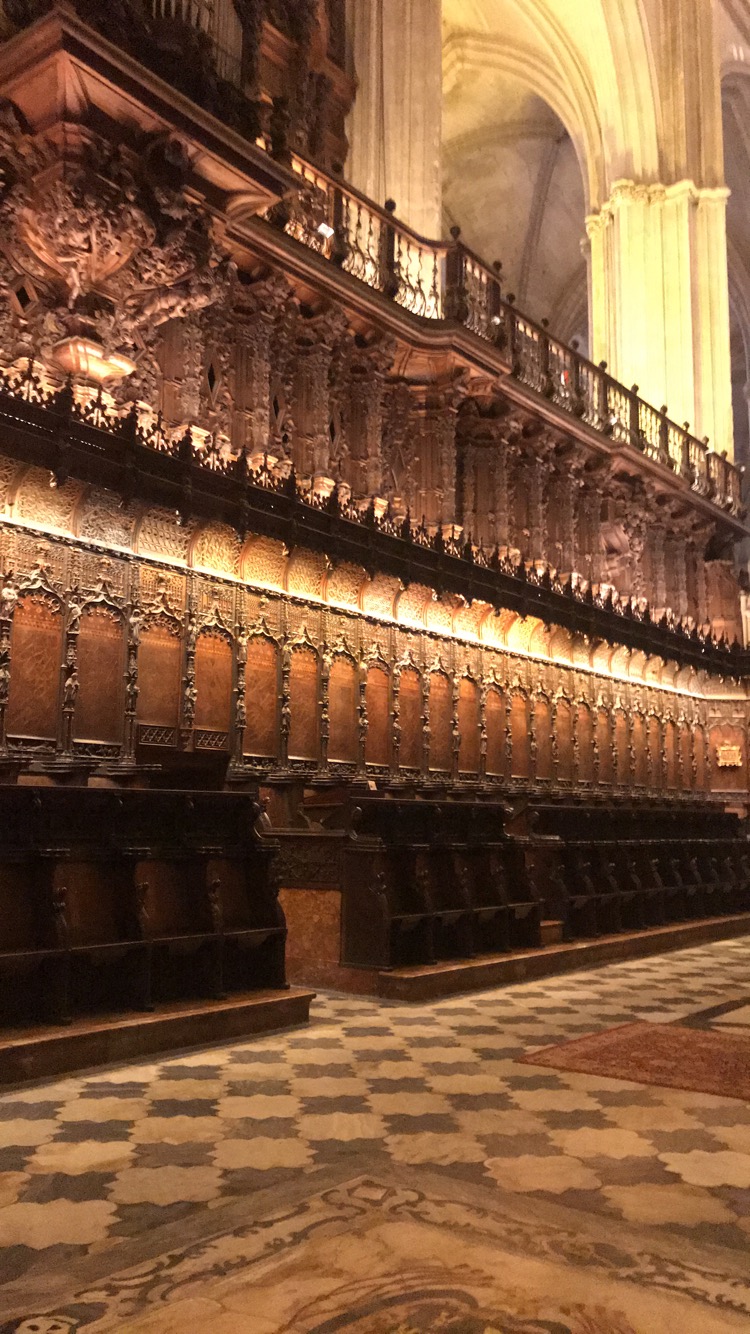 The Cathedral's choir

The main altar was crazy!

A system of buttresses supports the world's largest gothic cathedral.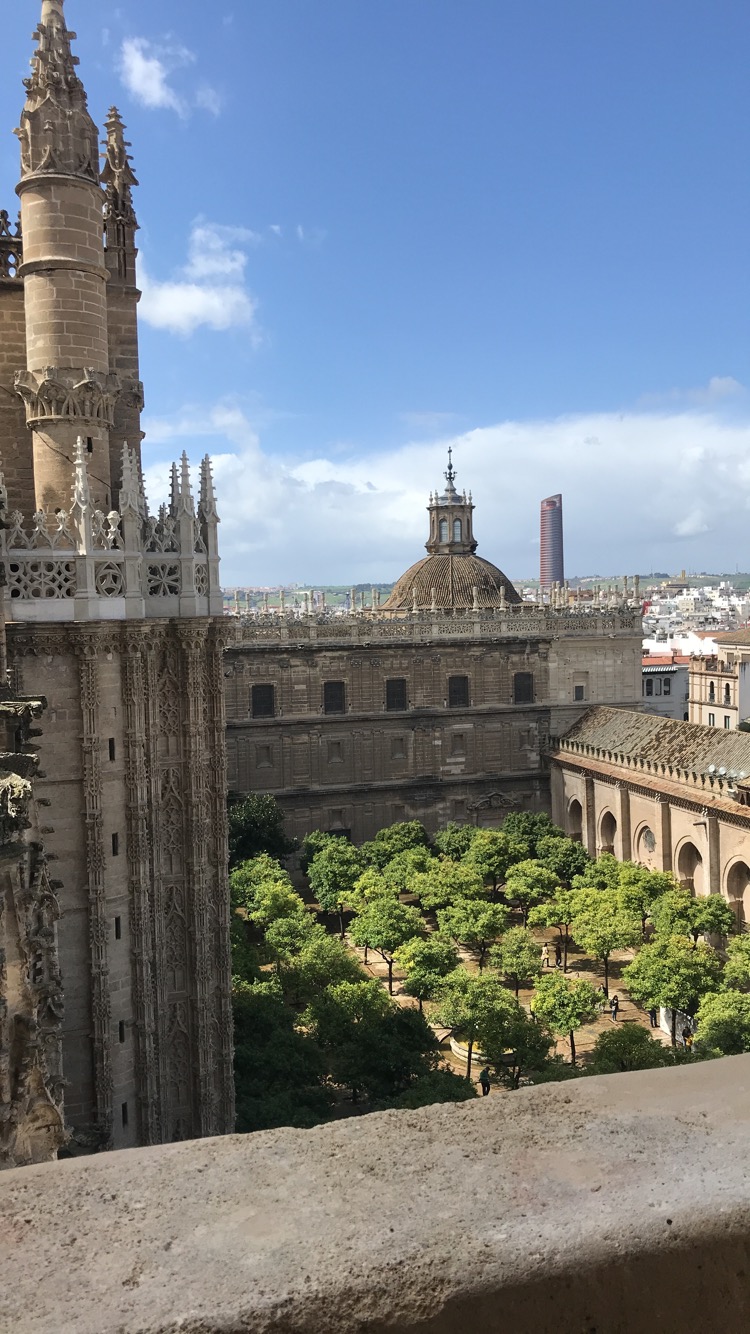 When we climbed the bell tower, we were rewarded with spectacular views.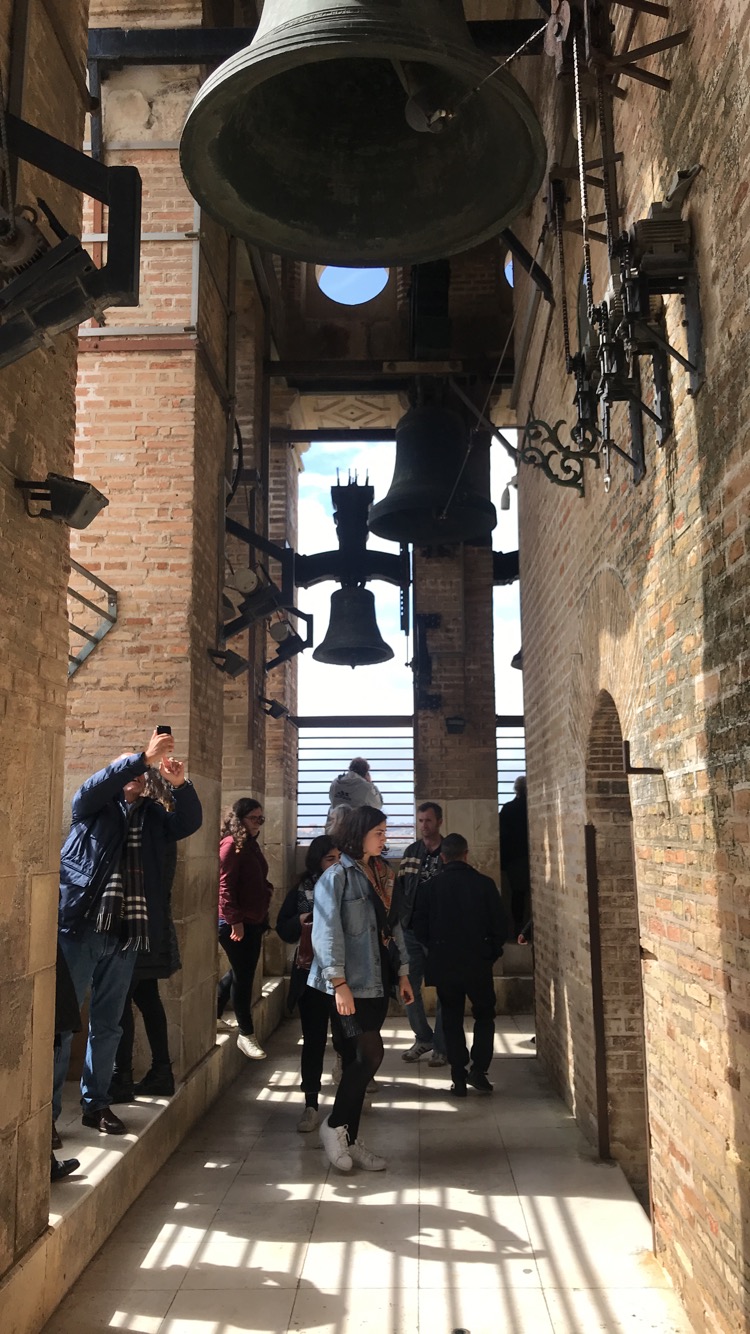 Plus, it was cool to see the Cathedral's bells close up.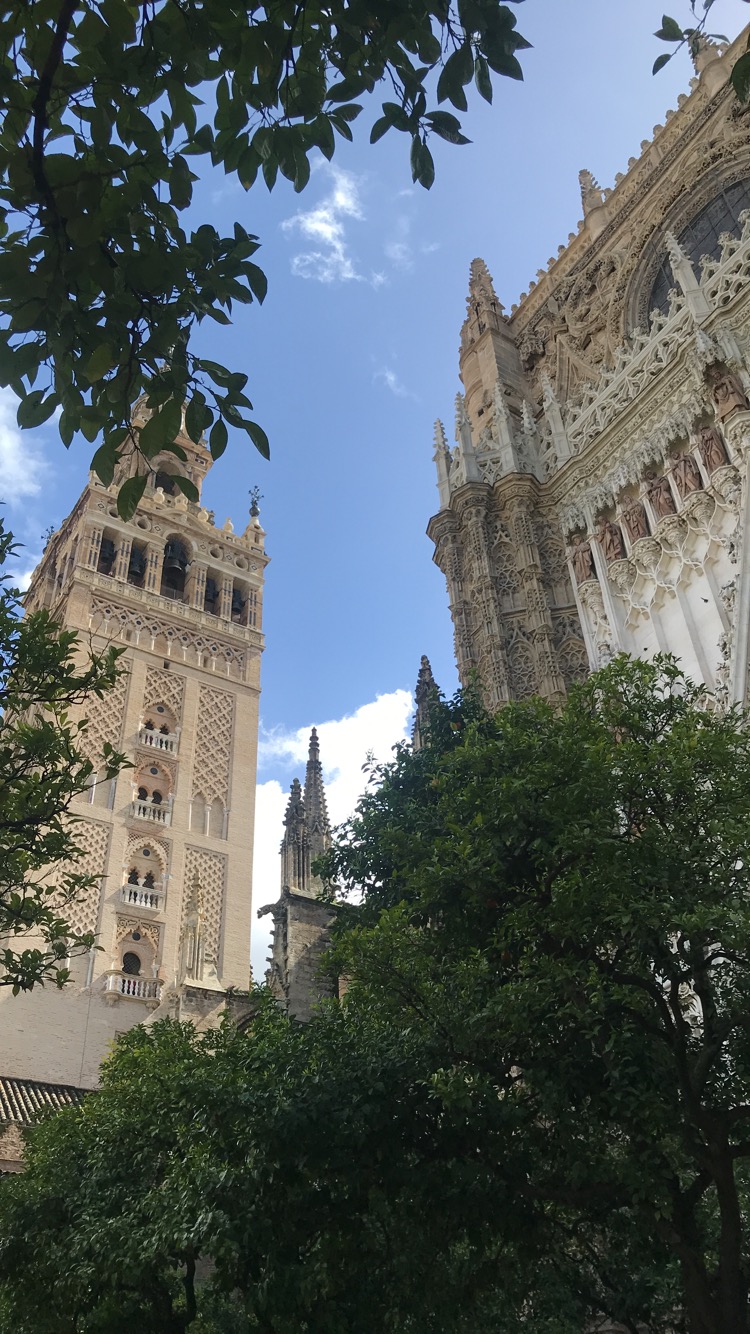 Like most places in southern Spain, Seville's Cathedral has a complex, layered history. For example, when the church was converted from a mosque, one of the minarets became the current bell tower.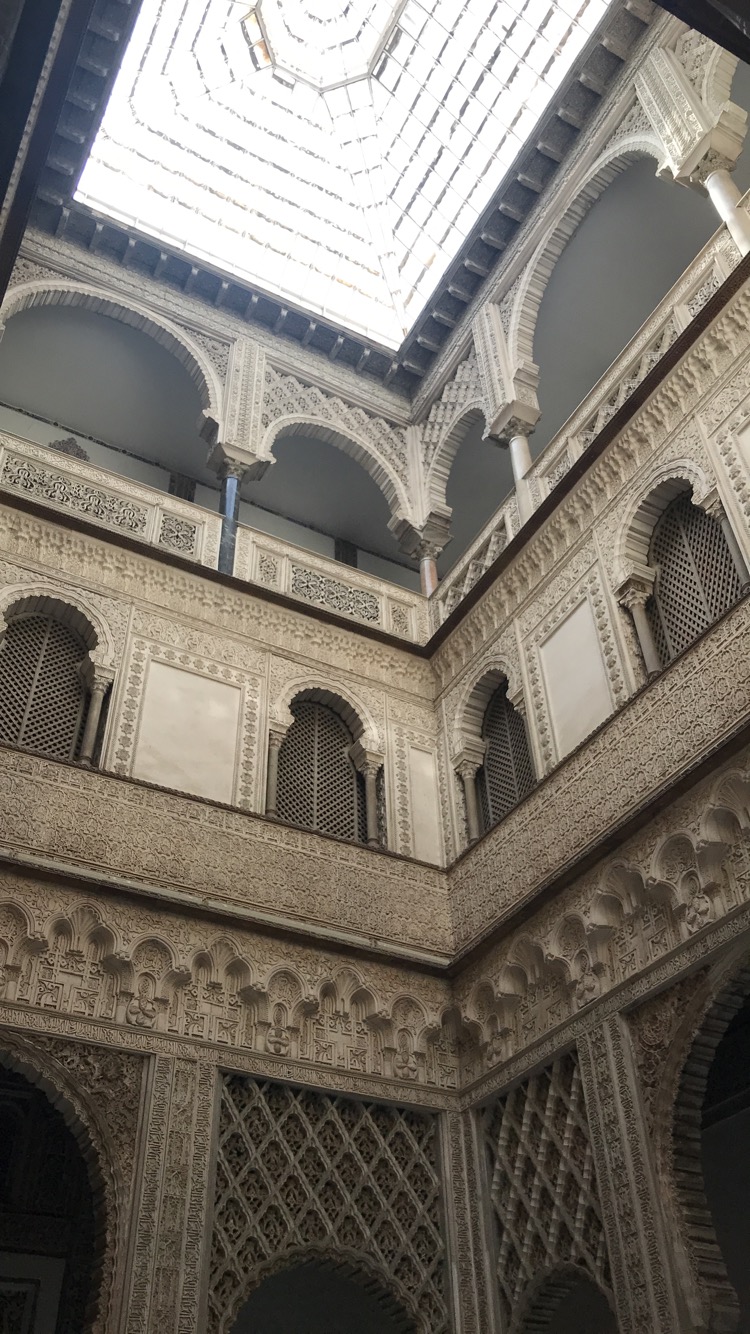 The palace was completely enchanting! I could have spent forever staring at all of the ornamentation.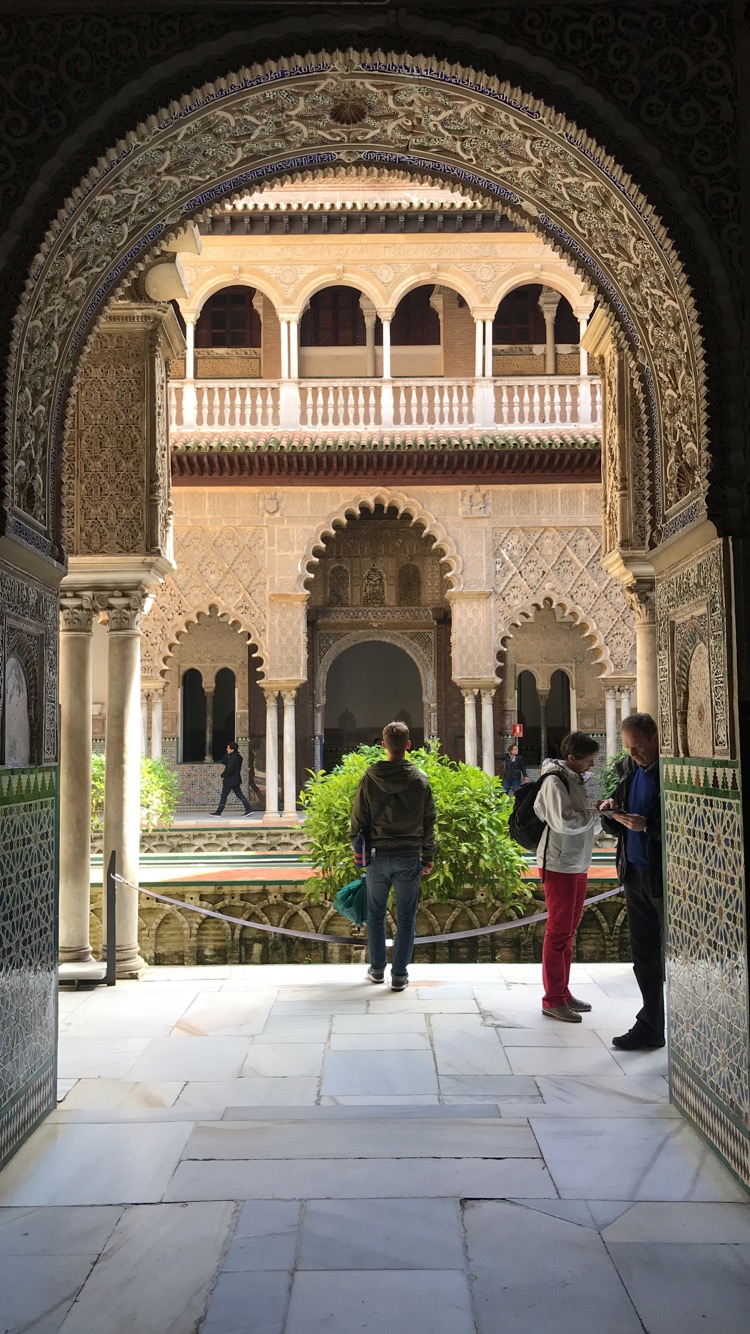 The combination of the fountains in the courtyard and the adjacent shaded rooms lets guest cool off in the intense summer heat.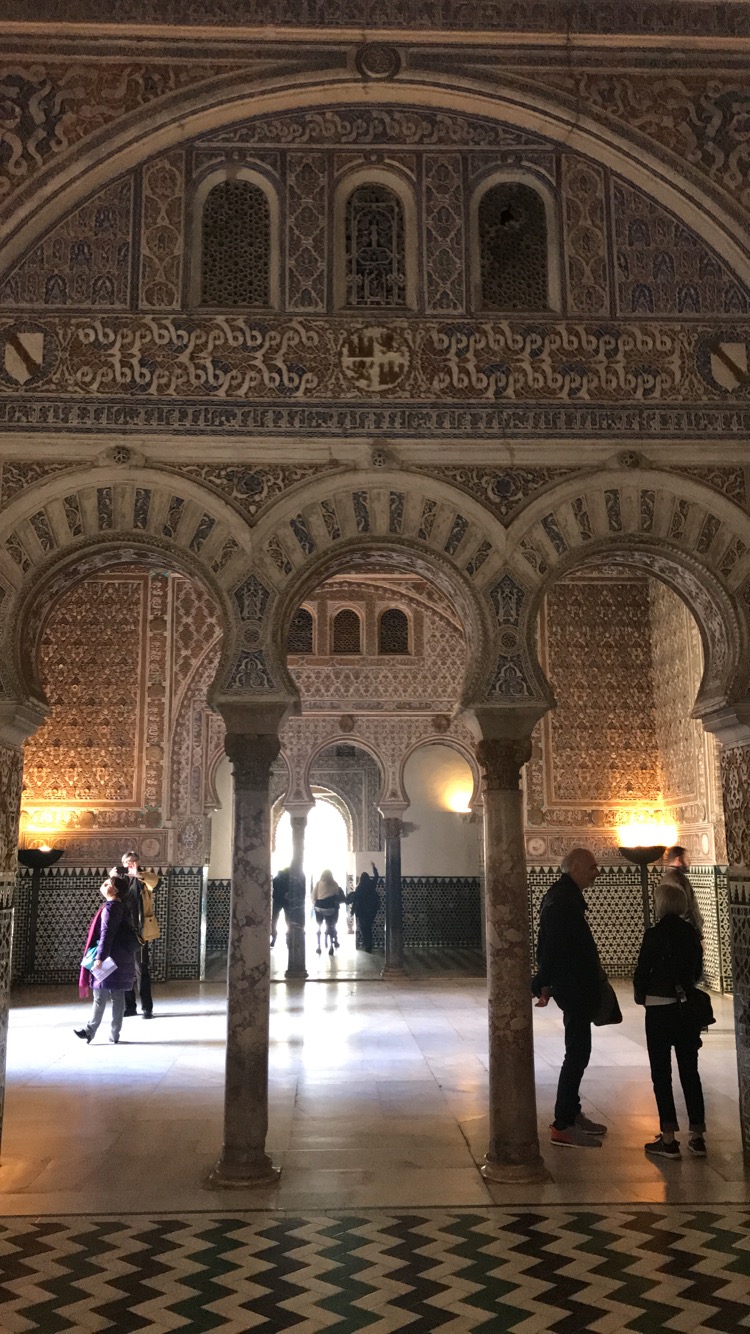 The horseshoe arches are a typical feature of Moorish architecture.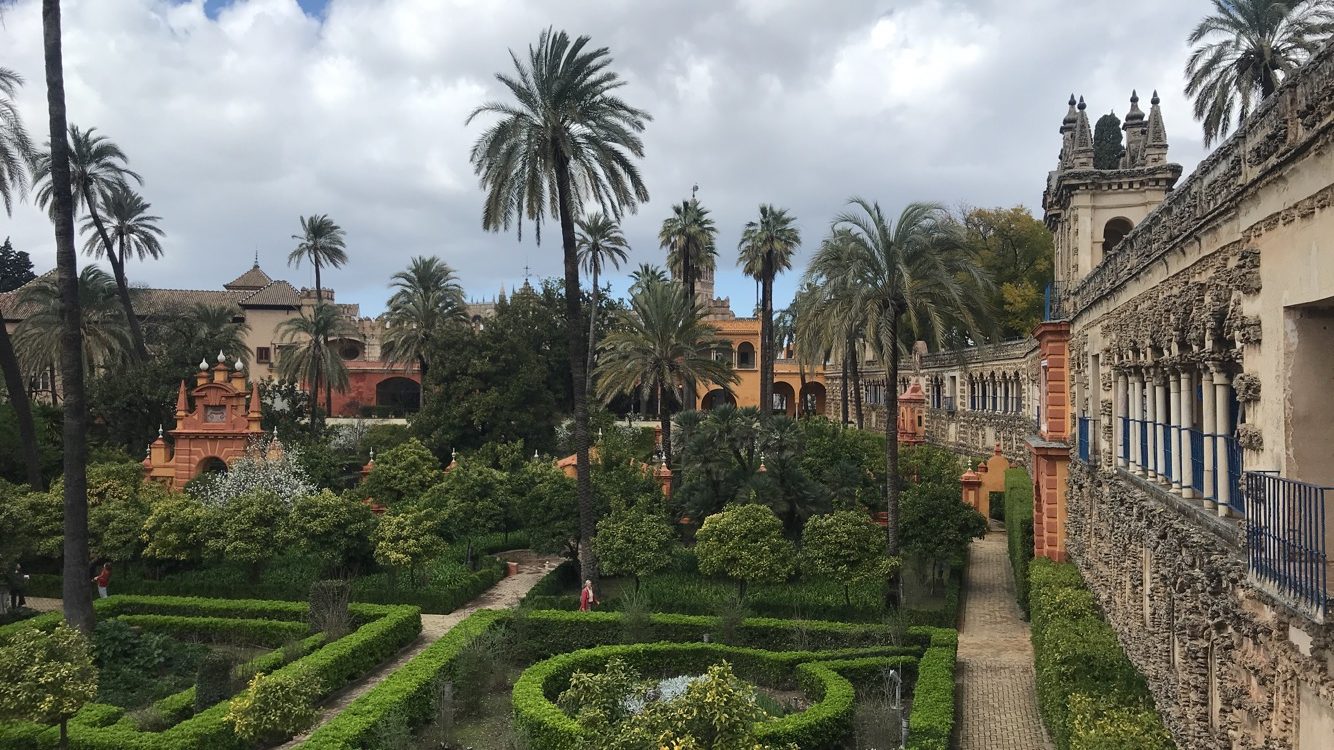 If you are a "Game of Thrones" fan, you might recognize this garden in the Alcázar Palace. Here is a link to a screenshot from one scene in Dorne that was filmed here. (My photo was taken from the opposite angle. The photo from the show was taken from the three arches on the second level of the orange building.)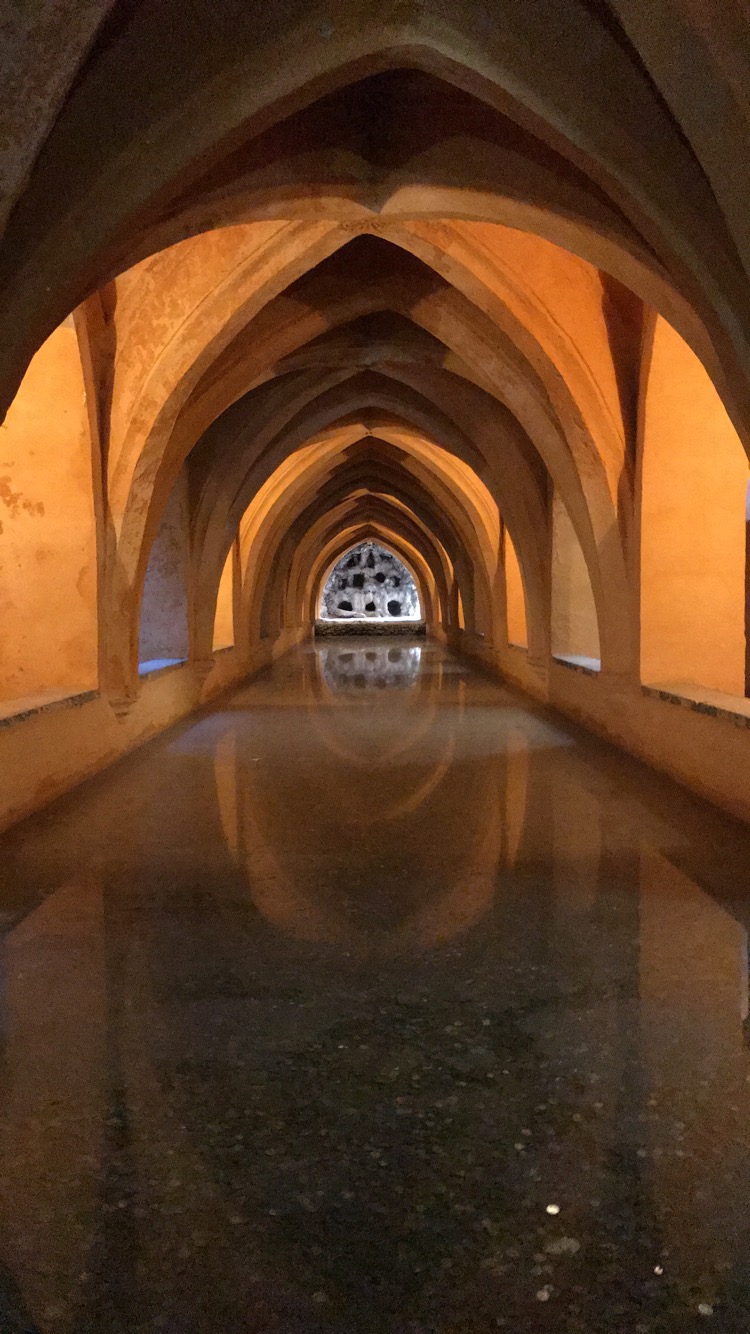 These are the Baths of Lady María de Padilla, which is a series of rainwater tanks under the palace. They were named after one owner's mistress.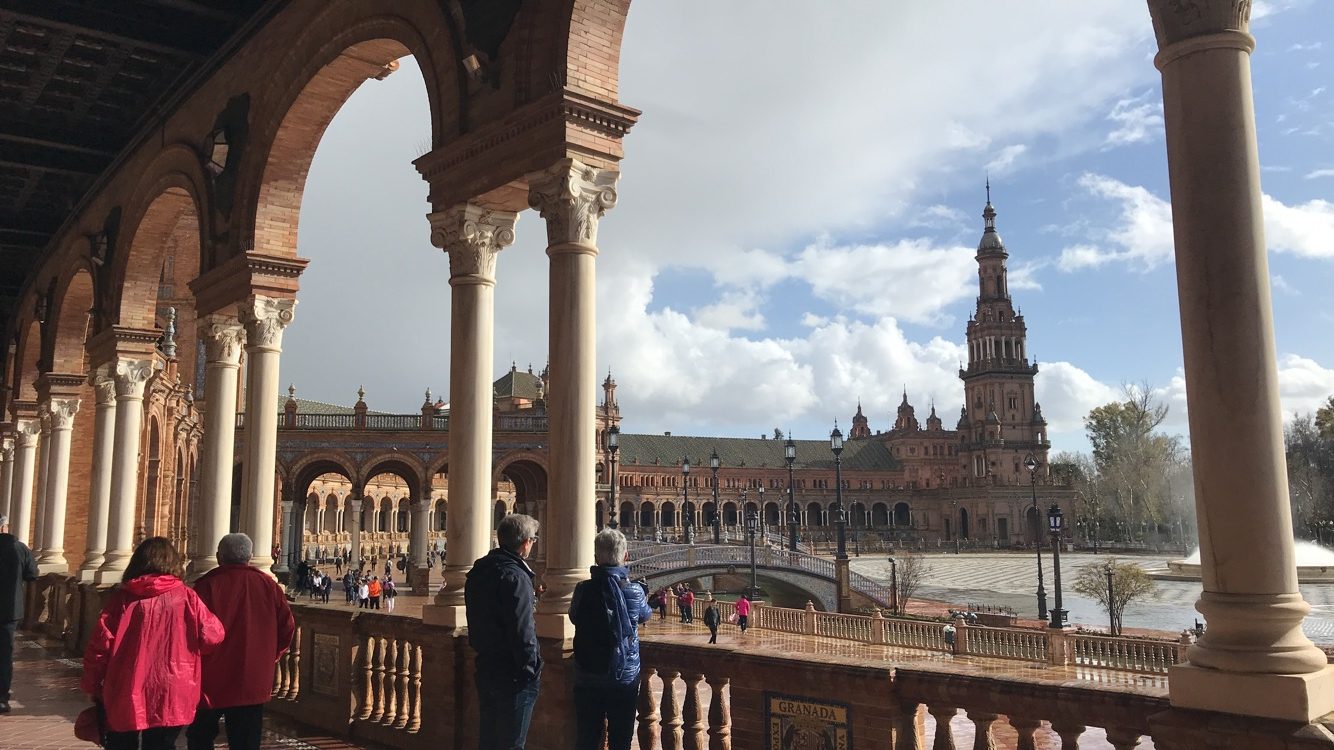 The beauty of Plaza de España hasn't gone unnoticed. It has been filming location for both  Lawrence of Arabia and Star Wars: Episode II - Attack of the Clones.

Here is an example of one of the alcoves that depicts a region of Spain.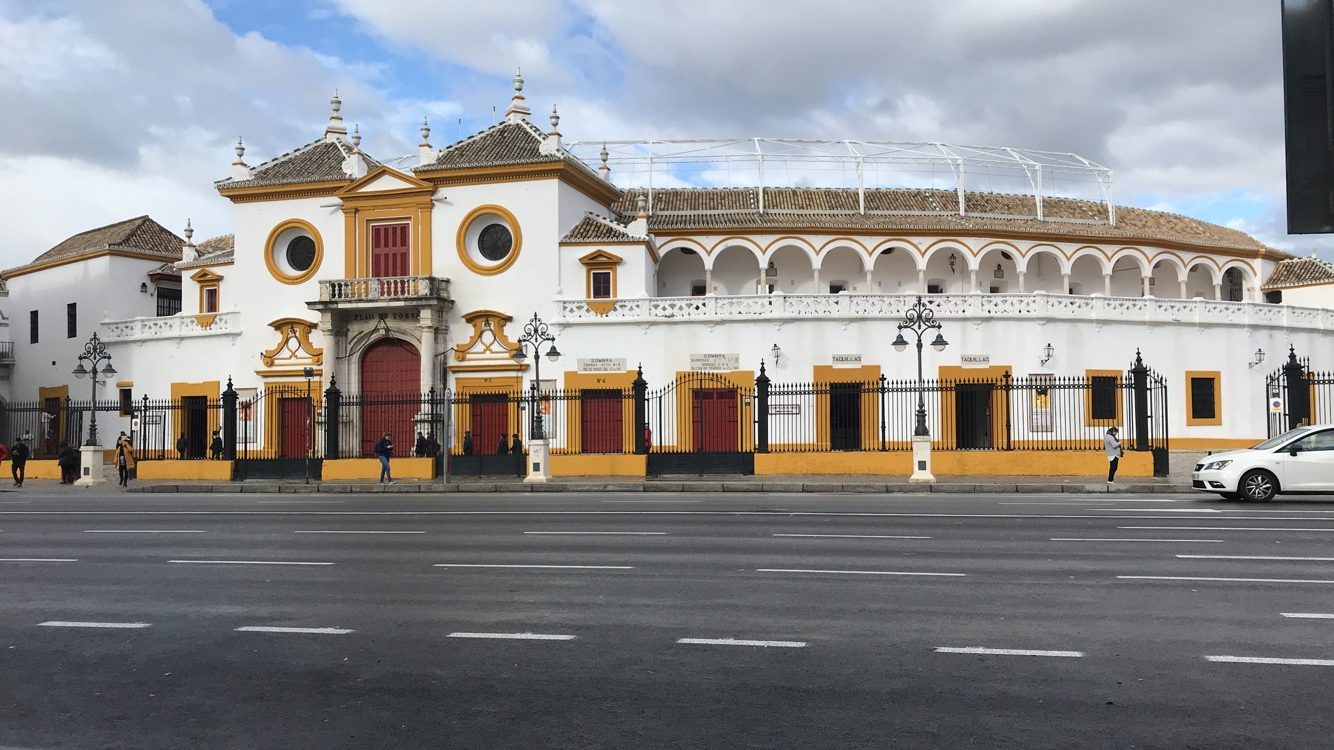 On our walk to the train station we passed the Real Maestranza, the main arena for the city's famous bullfights.