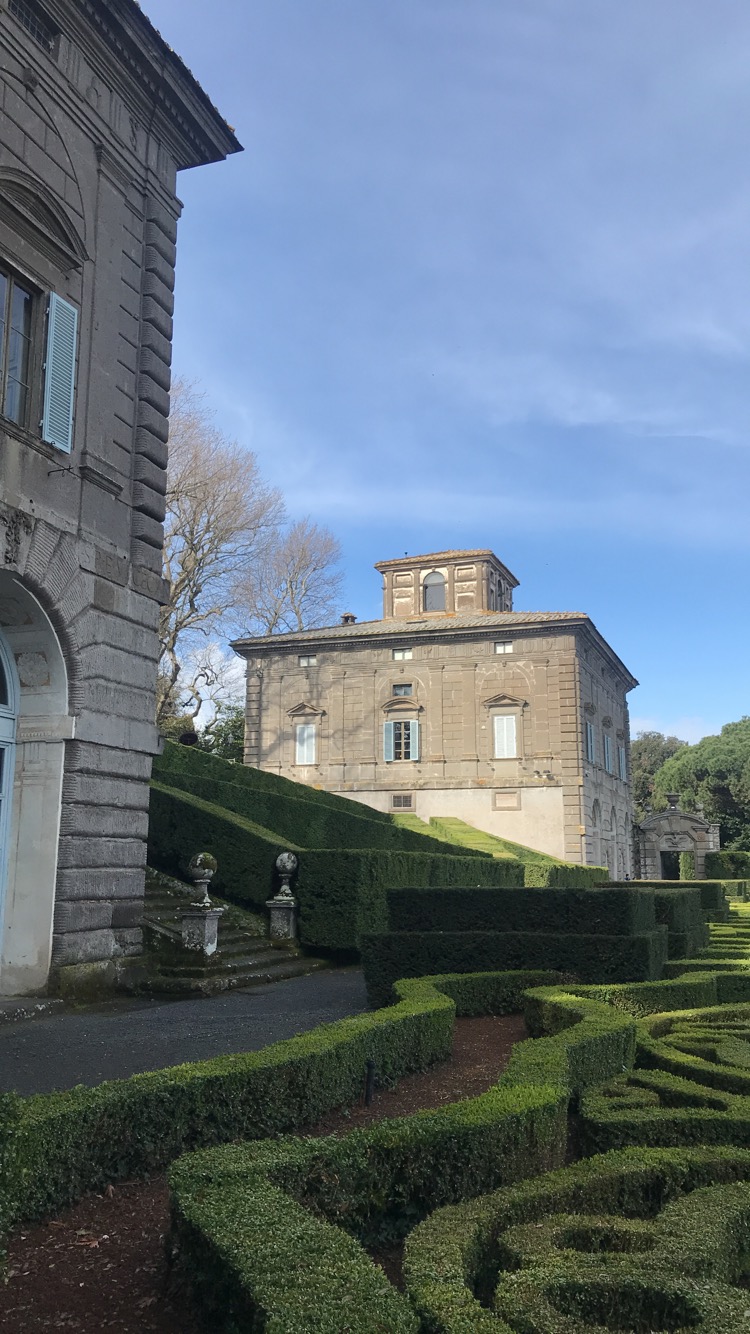 Villa Lante is known for its beautiful gardens, fantastic water features, and twin buildings instead of one main house.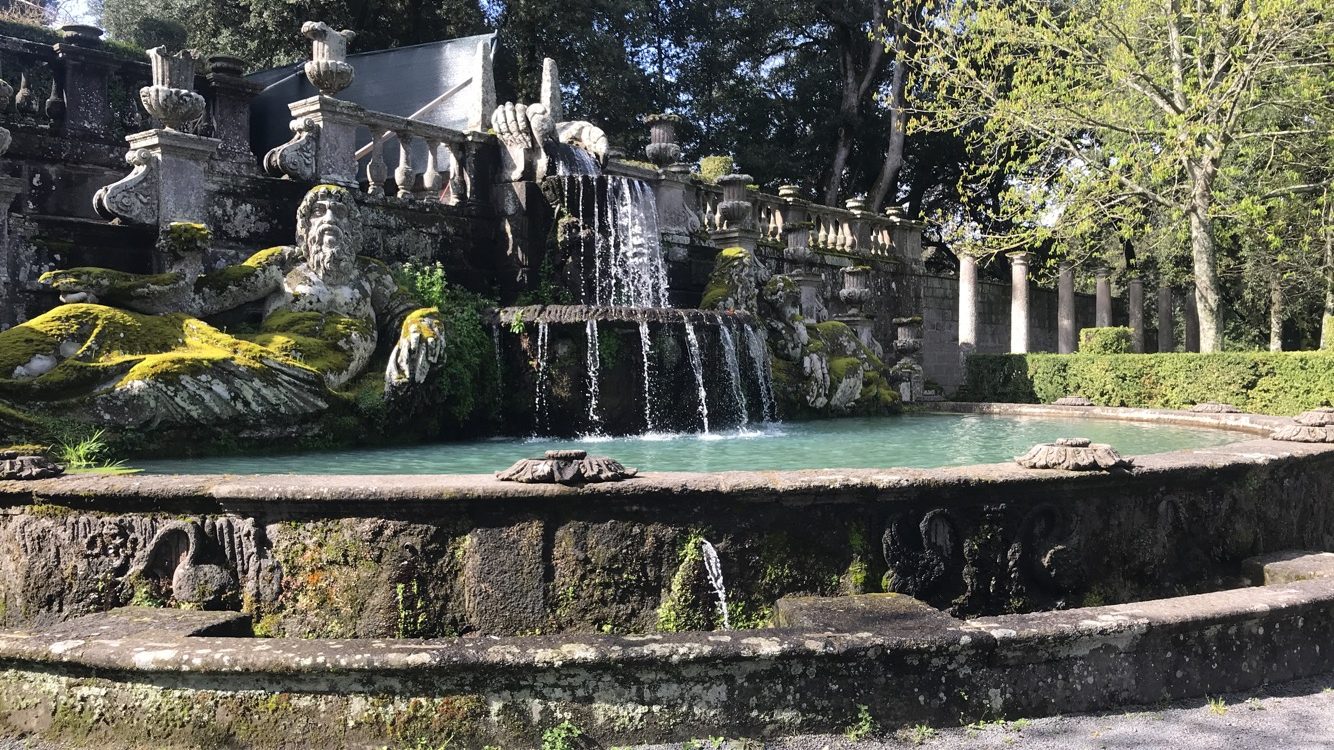 If you looked closely around the villa grounds, you can find shrimp everywhere because the name of the owner, Cardinal Gambara, is very similar to "gamberetti," the Italian word for shrimp.  For example, at the top of this large fountain the water spews down from shrimp's legs and claws.

This beautiful water chain is my favorite feature.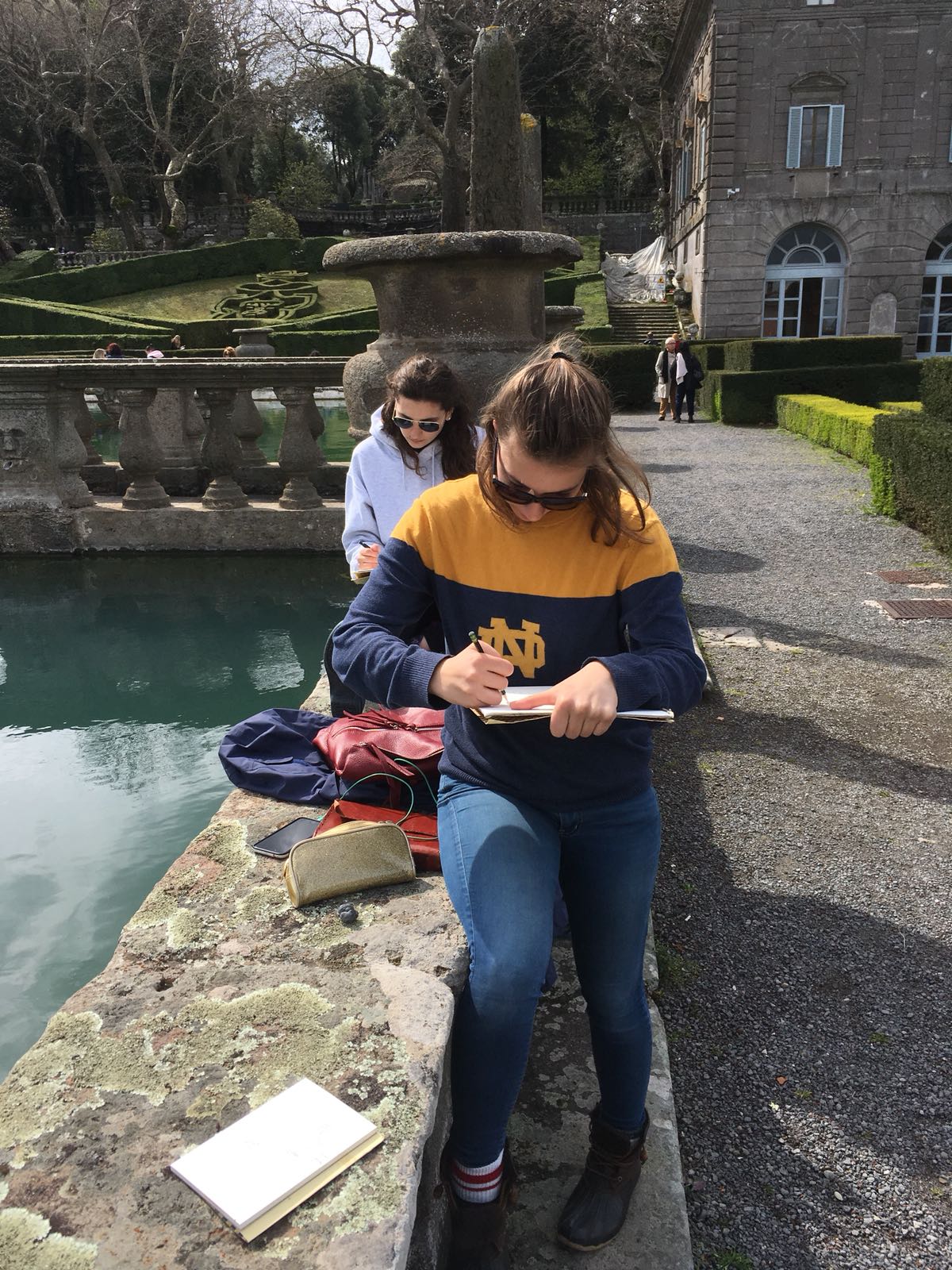 Just trying to work on completing my watercolor assignment at Villa Lante.

Another fantastic spiral staircase at 
Villa Farnese at Caprarola, the facade of which is the title facade. 

The circular courtyard of the pentagonal house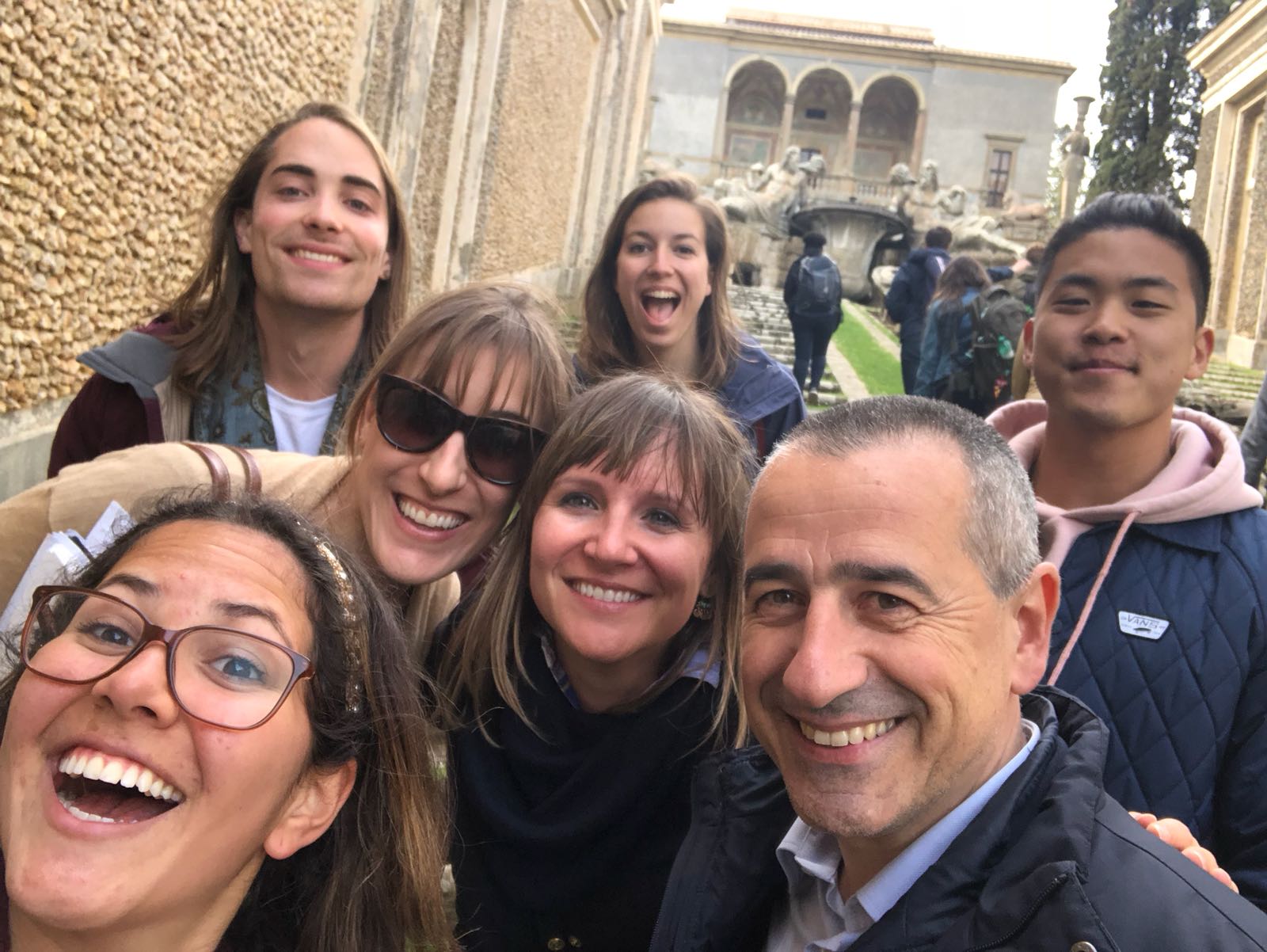 Everyone was having a good time in 
Caprarola! Thanks to our professors, two of whom are in this picture. We learned a lot too!

I had a great lunch break on Friday with Jarod and Bart, who had just gotten into town.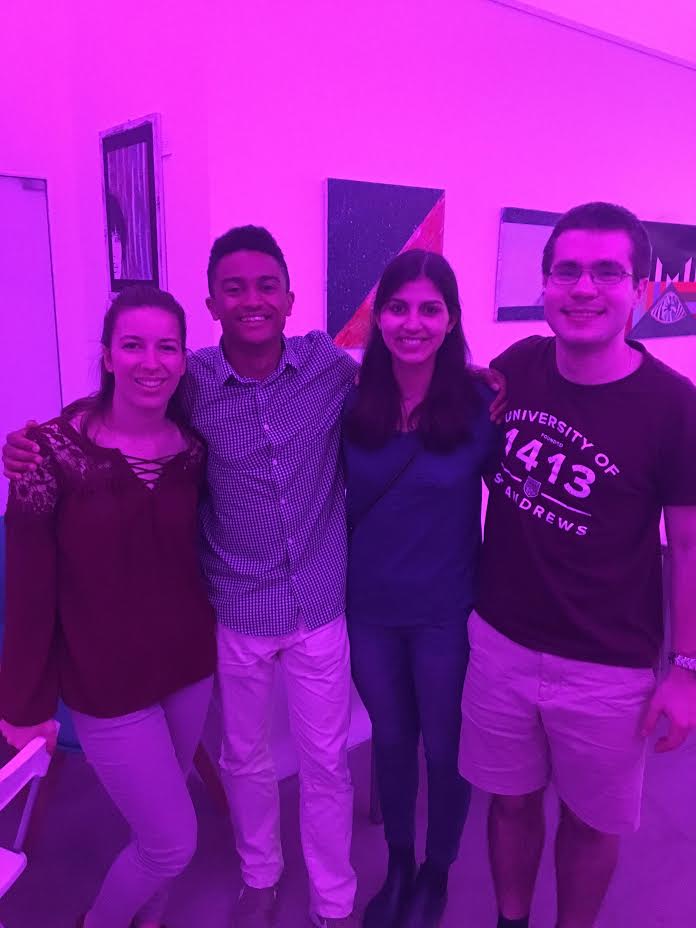 Friday night, after the four of us Skyped our friends back on campus, we went to an art cafe in the neighborhood.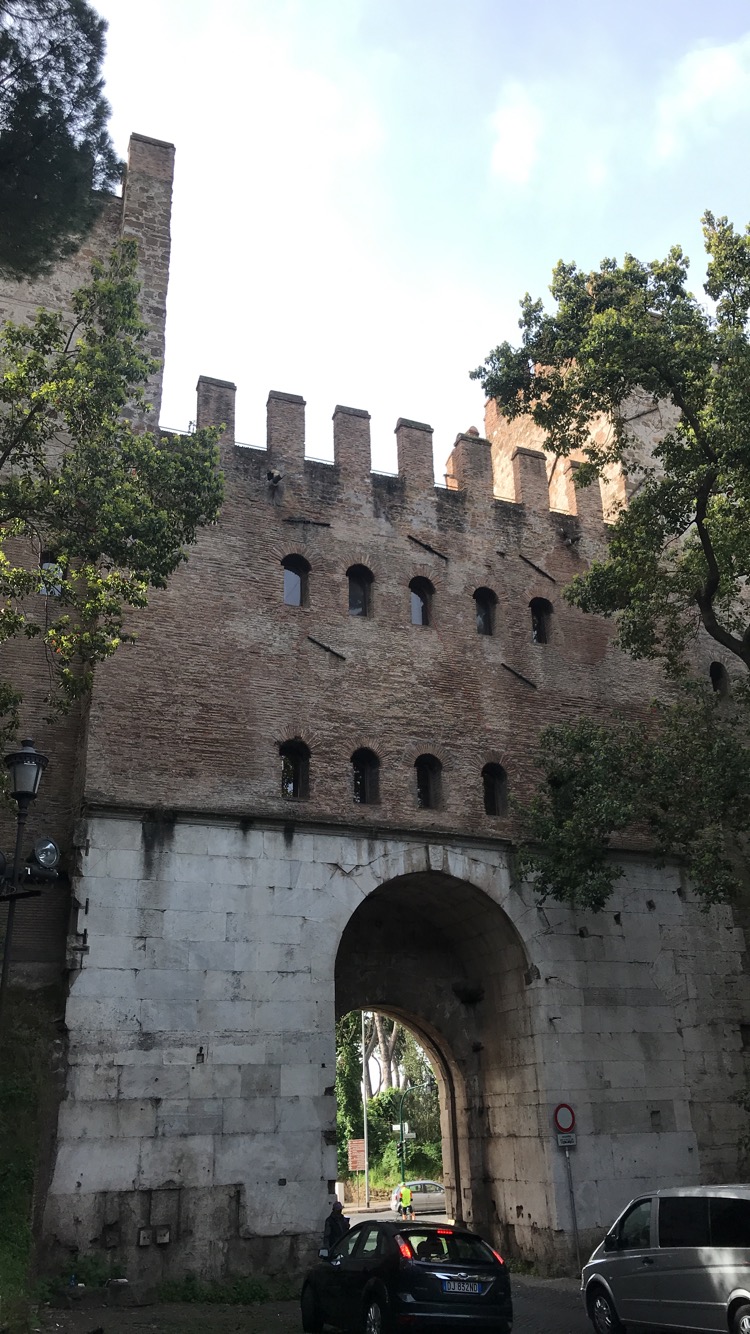 On Saturday Jarod and I went on a bike tour the school organized. We rode down part of the Appian Way, an important ancient Roman road.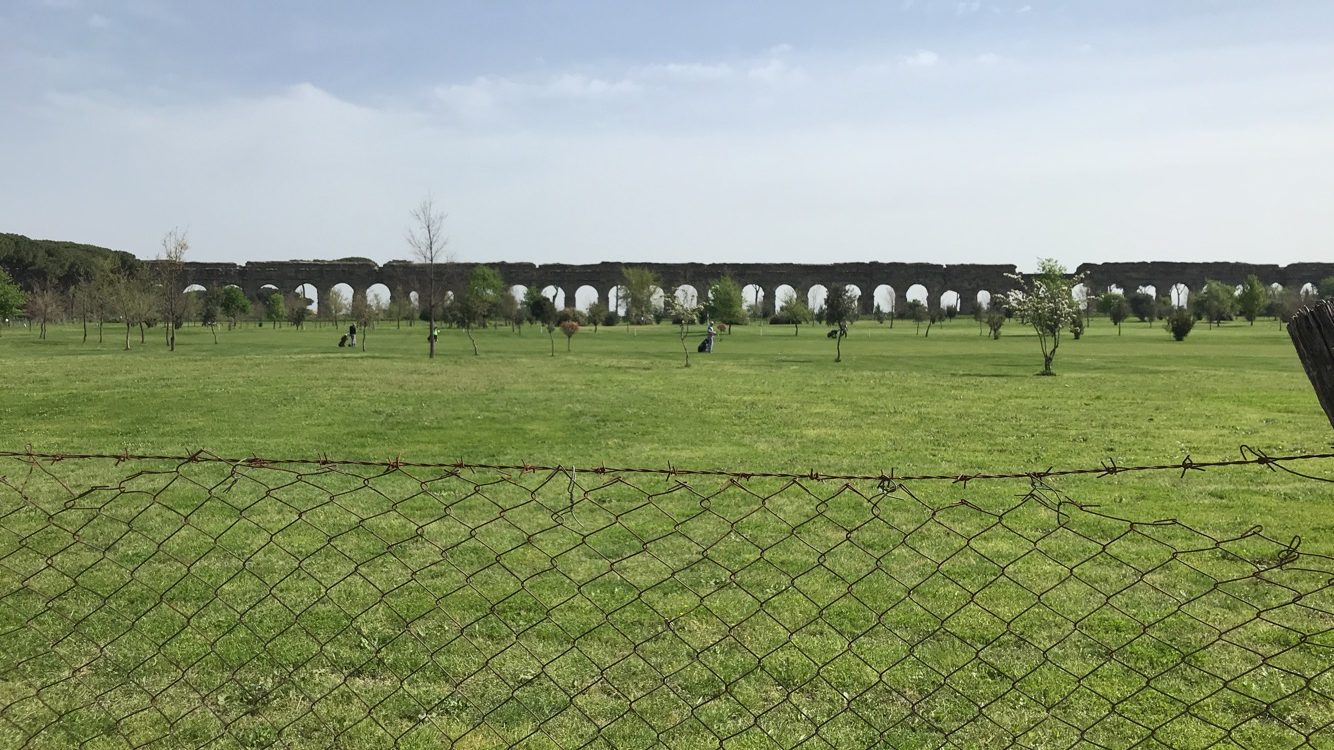 We biked through the Aqueduct Park. It was mind-blowing to see this crucial feat of Roman engineering.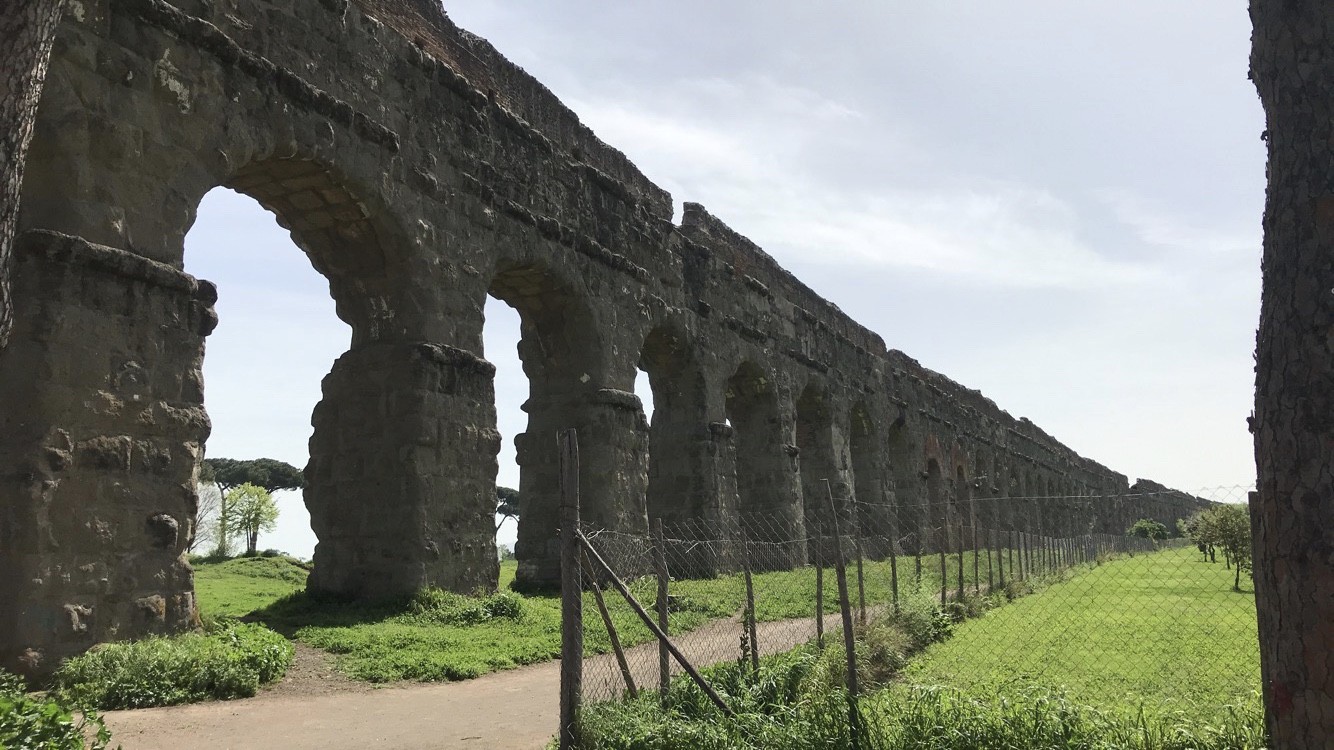 The park had ruins of 7 different aqueducts. This one seemed to go on forever.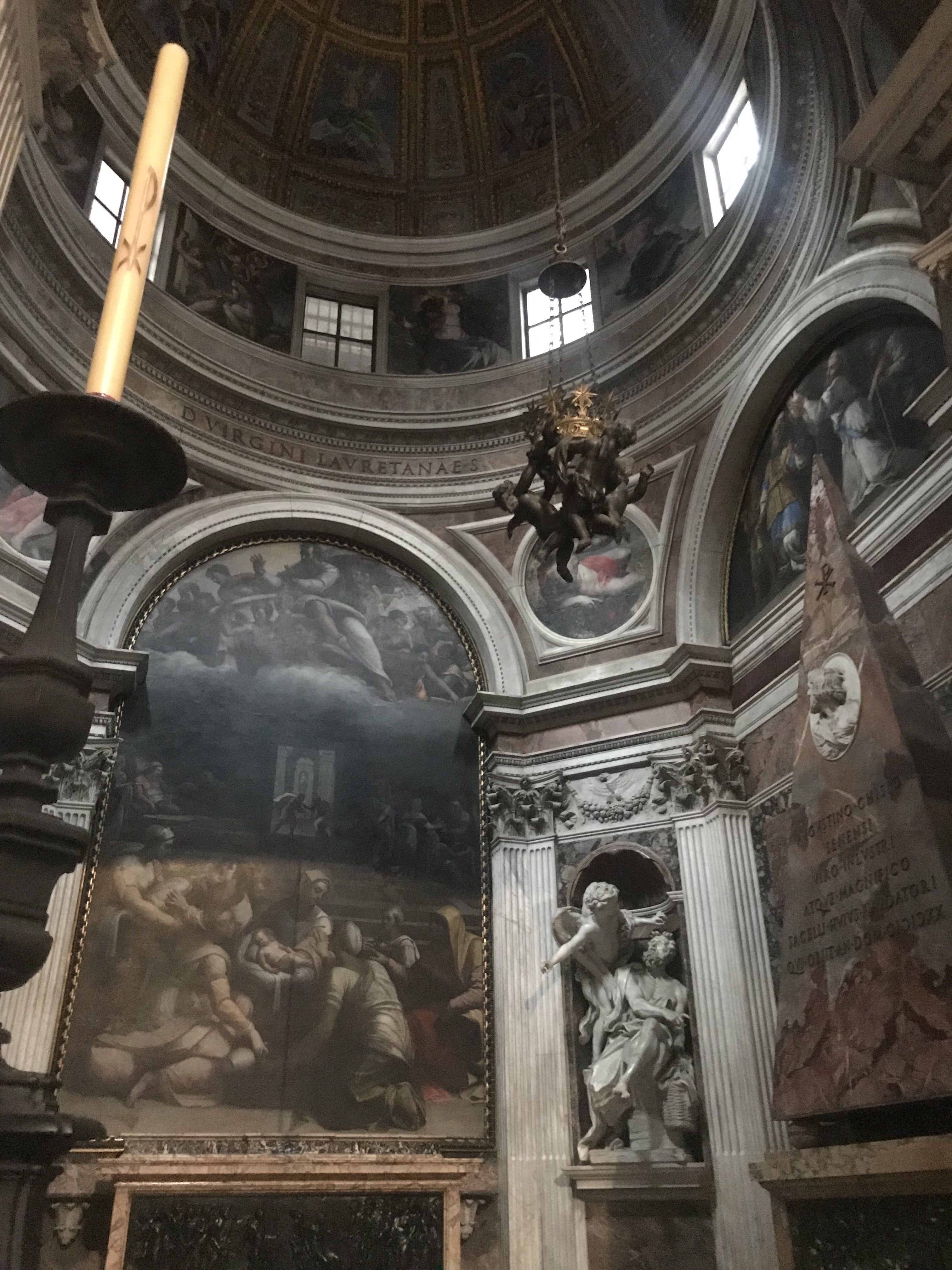 I finally got to see the Chigi Chapel, designed by Raphael, inside of Santa Maria del Popolo with Juliette, Bart, and Jarod.
Although it's hard now, after the fact, to think back and record what I did everyday and while it seems like many of these days have generic descriptions, I can assure you that my entire last month was a mad dash to complete my project and squeeze out every last experience I could from Rome. That being said, Sunday was mostly a work day, and Monday was a typical day with our last Roman Construction lecture, yoga during the lunch break, and studio in the afternoon. On Tuesday we had our final day trip of the year, the one that had to be rescheduled due to unusual snowfall earlier in the
semester. We first went to Villa Lante in Bagnaia, followed by Villa Farnese at Caprarola. The first villa is known for splitting the residential building into two houses and the latter for its pentagonal shape, resolved with a circular courtyard. Both have interesting gardens and fantastical fountains. For our Roman Construction site visit on Wednesday we went to the Oratorio dei Filippini, designed by Borromini and the Pantheon. On Thursday we were painting Borromini's unique spire of Sant'Ivo alla Sapienza for our watercolor class.
That Friday we had our final review for our Garden and Villa class. I spent my lunch break with my friend Jarod and our friend from school, Bart, who is studying at St. Andrew's in Scotland for the semester. I made it back in time for studio. That evening  I picked Juliette, my roommate who is Dublin this semester (the one I met in Munich), up at the train station and brought her back to the RGG where Bart and Jarod joined us, and we Facetimed our friends back on campus. That night we hung out at a local art cafe before calling it a night.
Saturday morning Jarod and I went on a bike tour on the Appian Way while Juliette and Bart visited St. Peter's. After our morning adventures we all met up for lunch at Pastificio, then got gelato at La Romana and relaxed in the Borghese Gardens. For dinner that night we went to the MoMart aperitivo and that night we said goodbye to Bart, who flew back to Scotland early the next morning. On Sunday I walked around with Juliette a little in the morning before saying goodbye, and I spent the rest of the day working in studio.