Historic Zadar's streets are more like alleys, and the one in front of my hostel was charming.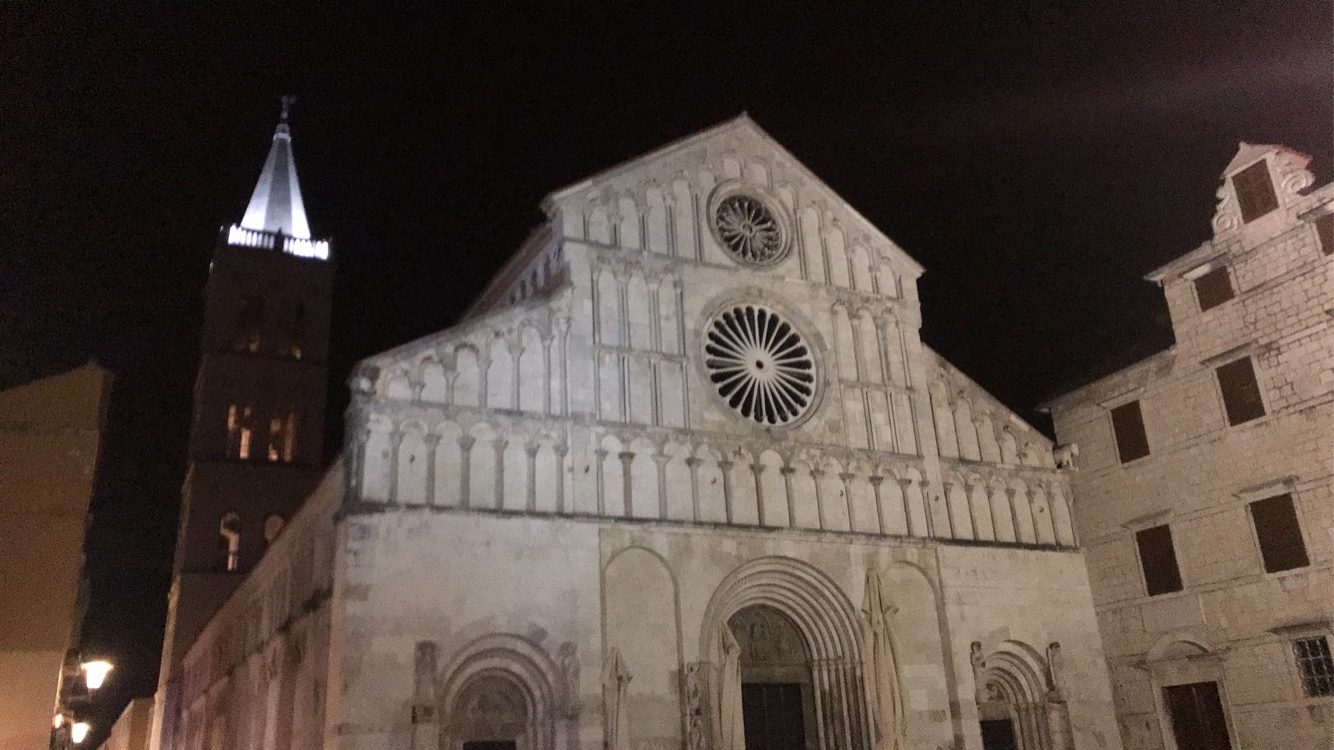 The cathedral was well lit at night.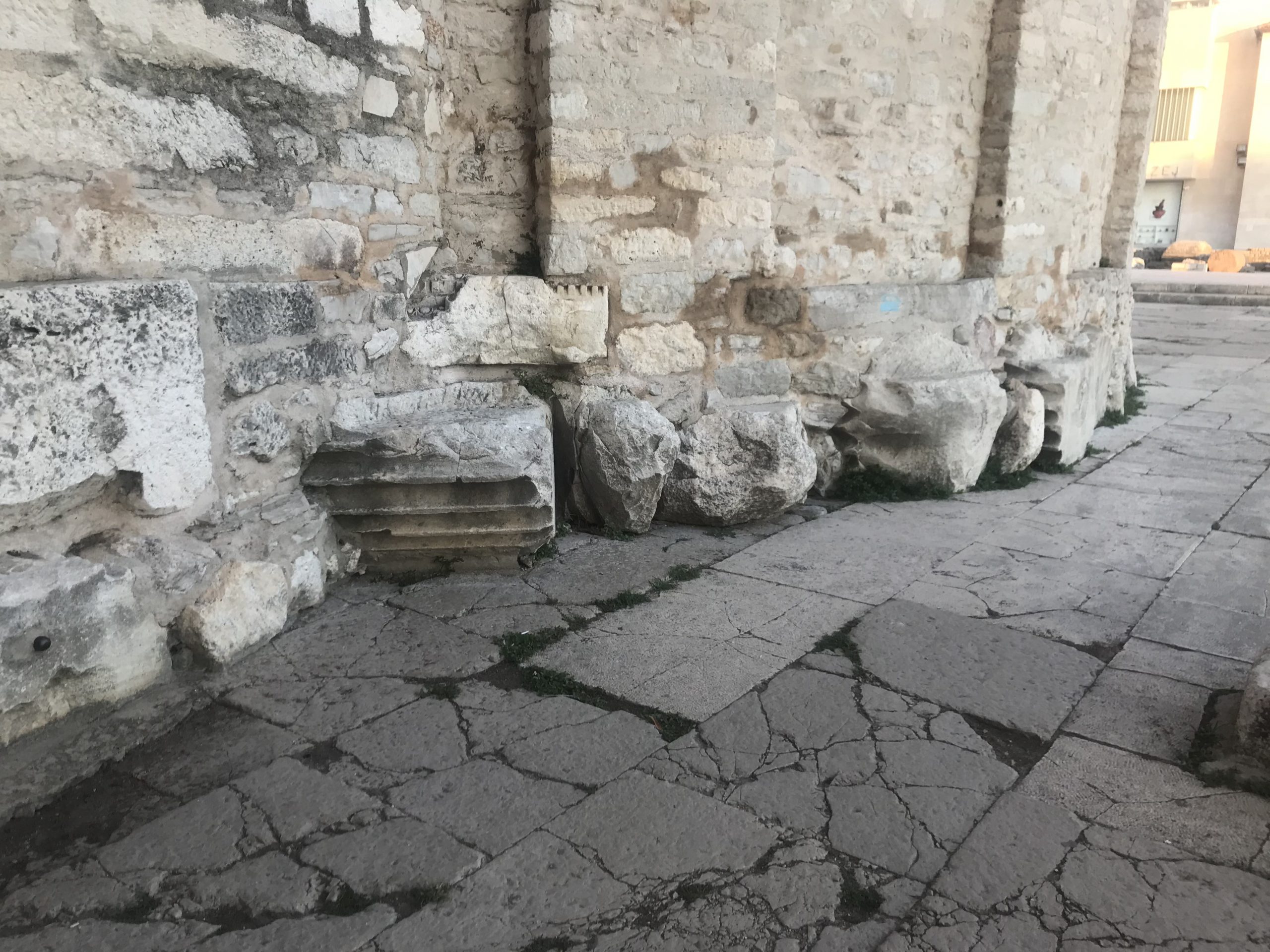 Ruins from the Roman forum can be seen incorporated into the
church of St. Donatus.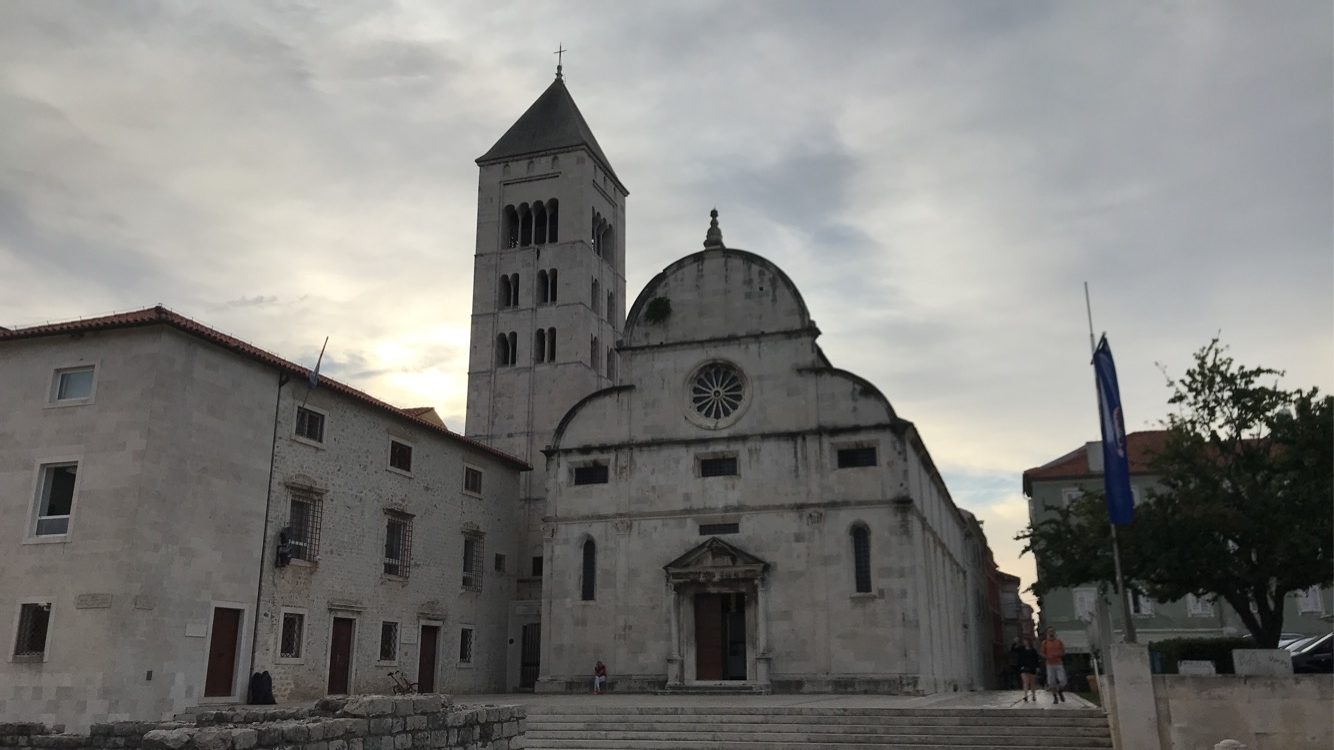 The Church of St. Mary's is on one side of the forum.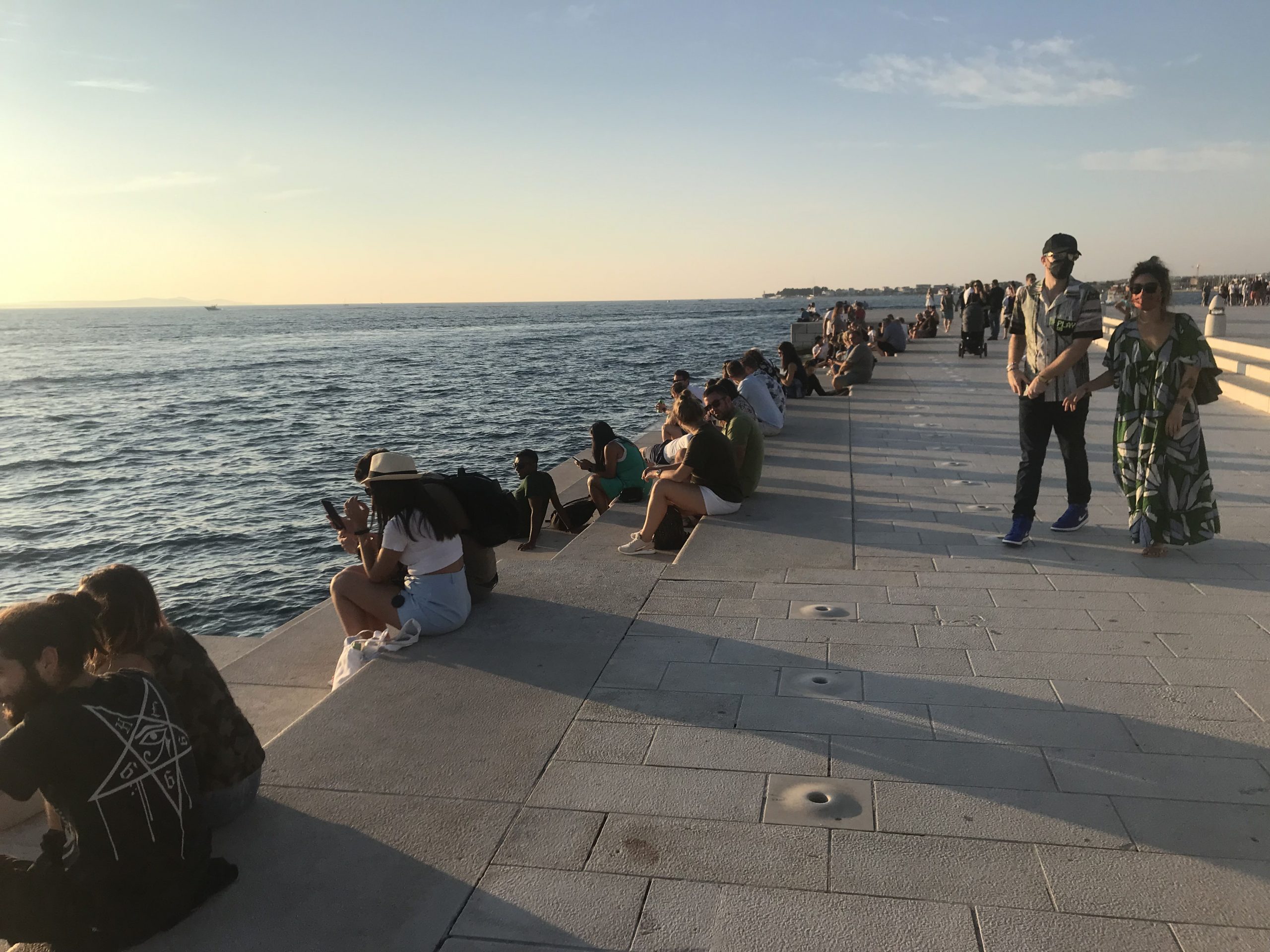 Zadar hosts two public art pieces by local artist
Nikola Bašić. The "Sea Organ," is steps into the water which have slots in the risers, allowing waves to pass the wind through pipes, emitting unique sounds through the holes on top.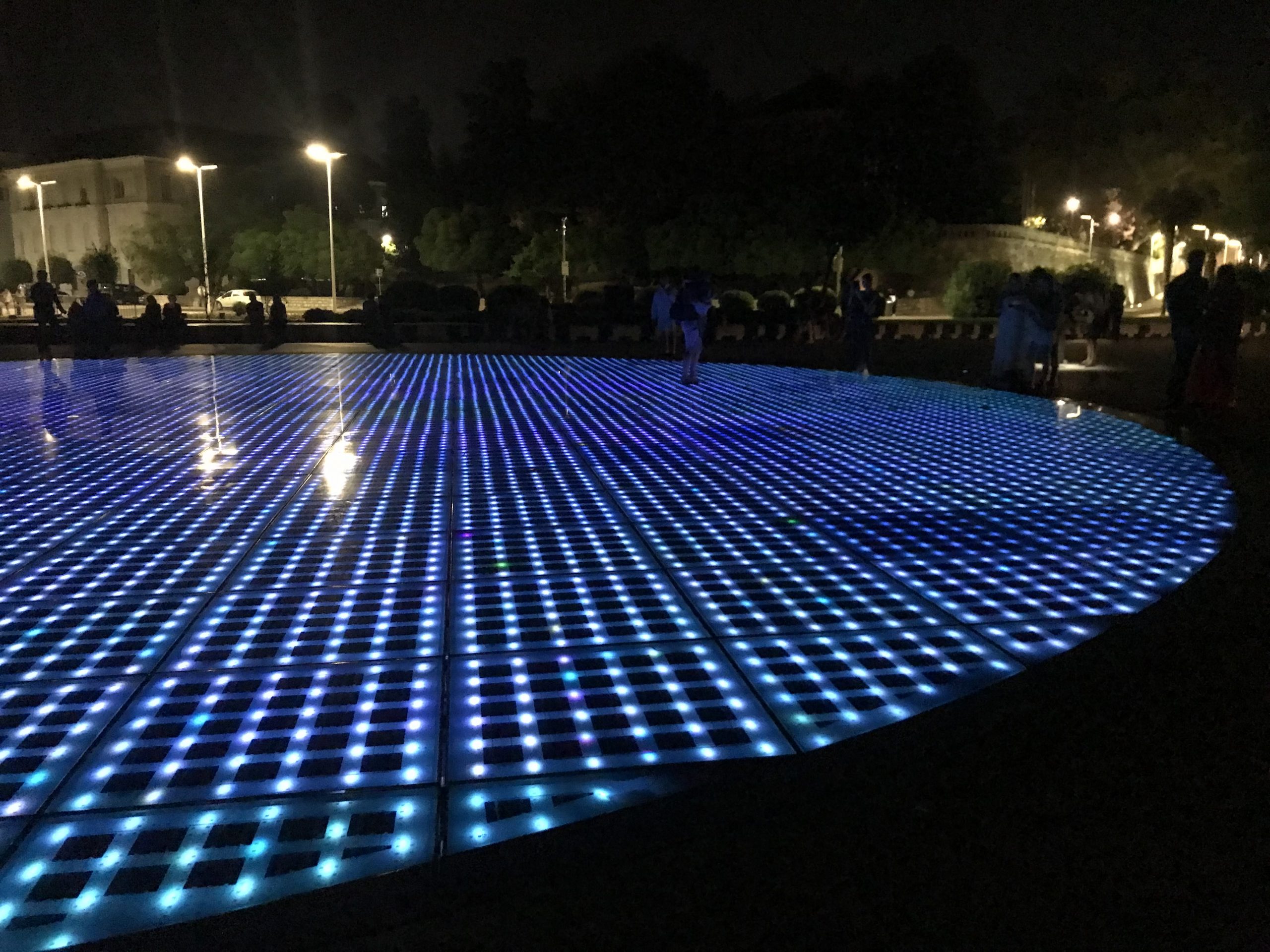 Nikola Bašić's
other installation is the "Greeting to the Sun," solar panels that transform into a light show at night. It seems to be a crowd pleaser, especially with little kids!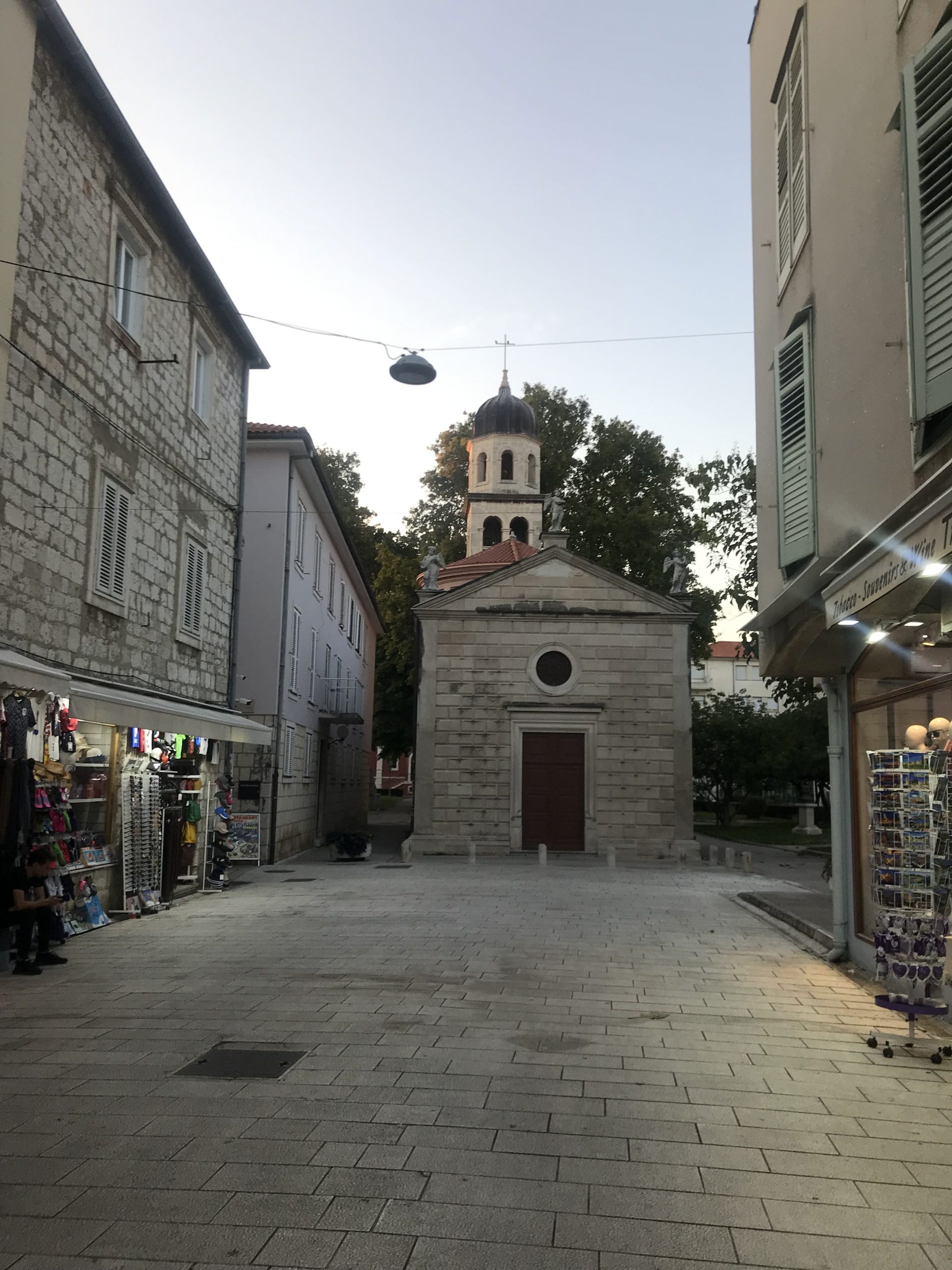 The church stood at the end of the decumanus, the main East-West street of a Roman city.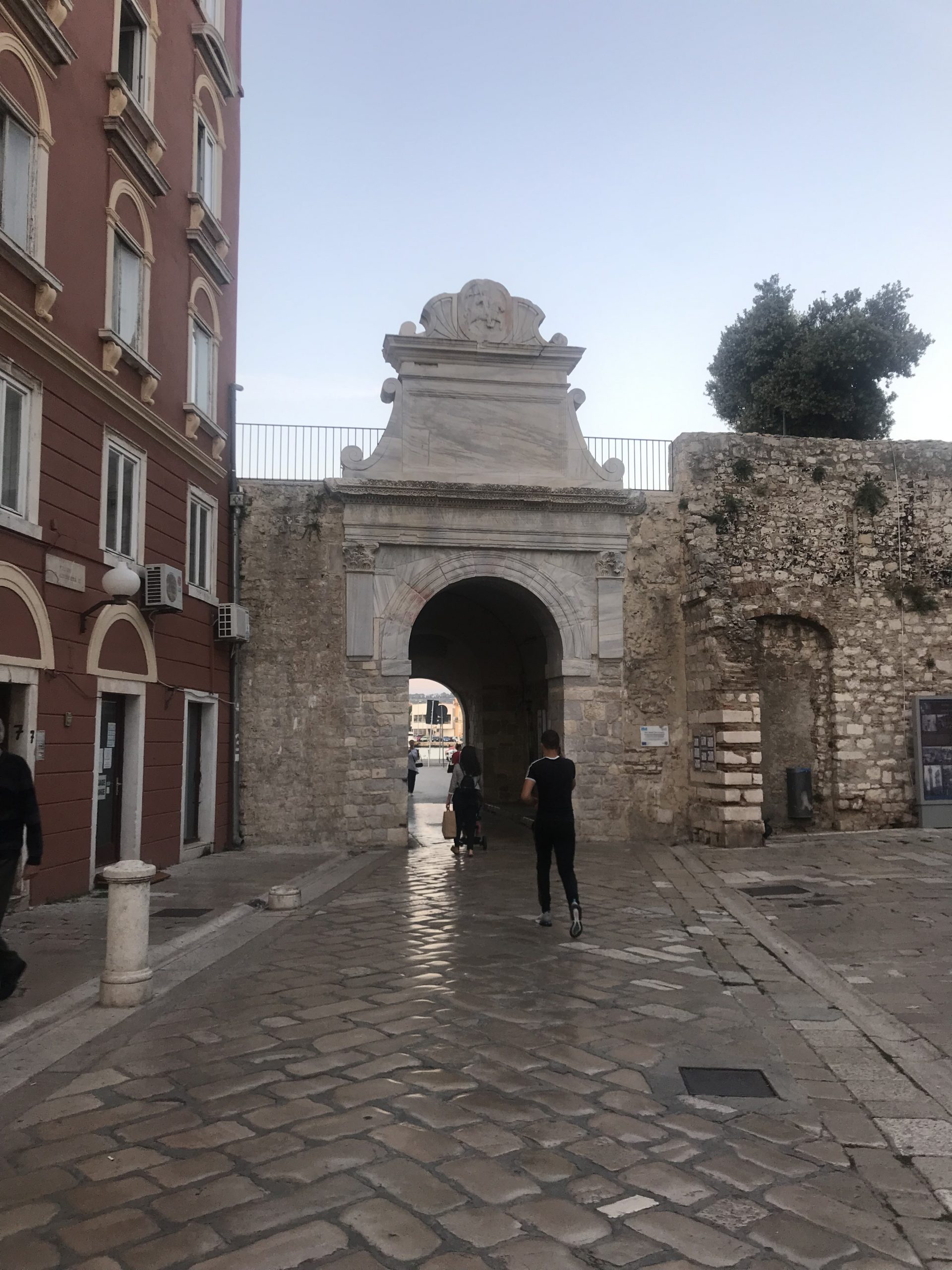 The fortified city had two main gates. This is the Sea Gate.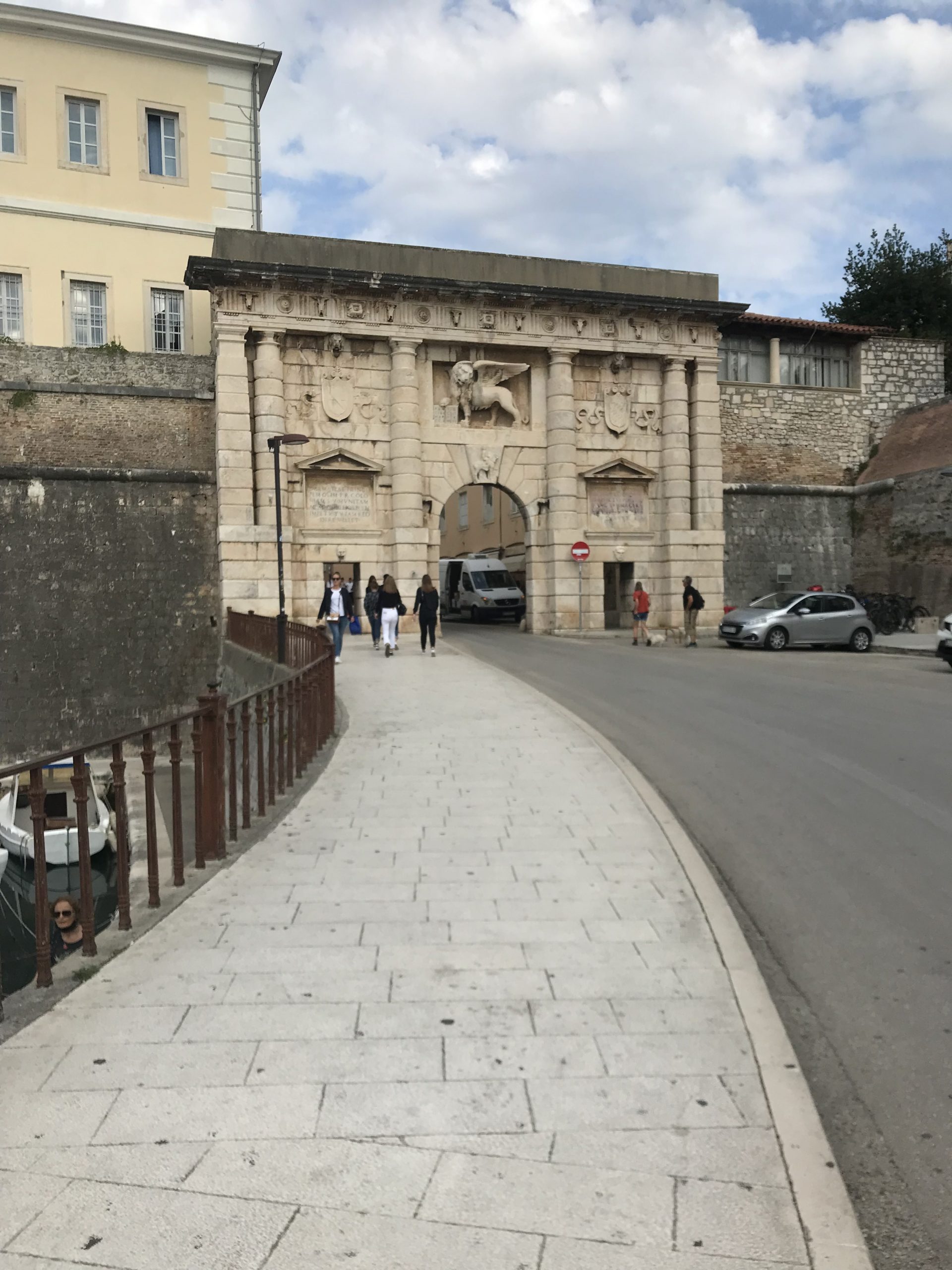 The Land Gate is the other of Zadar's city gates.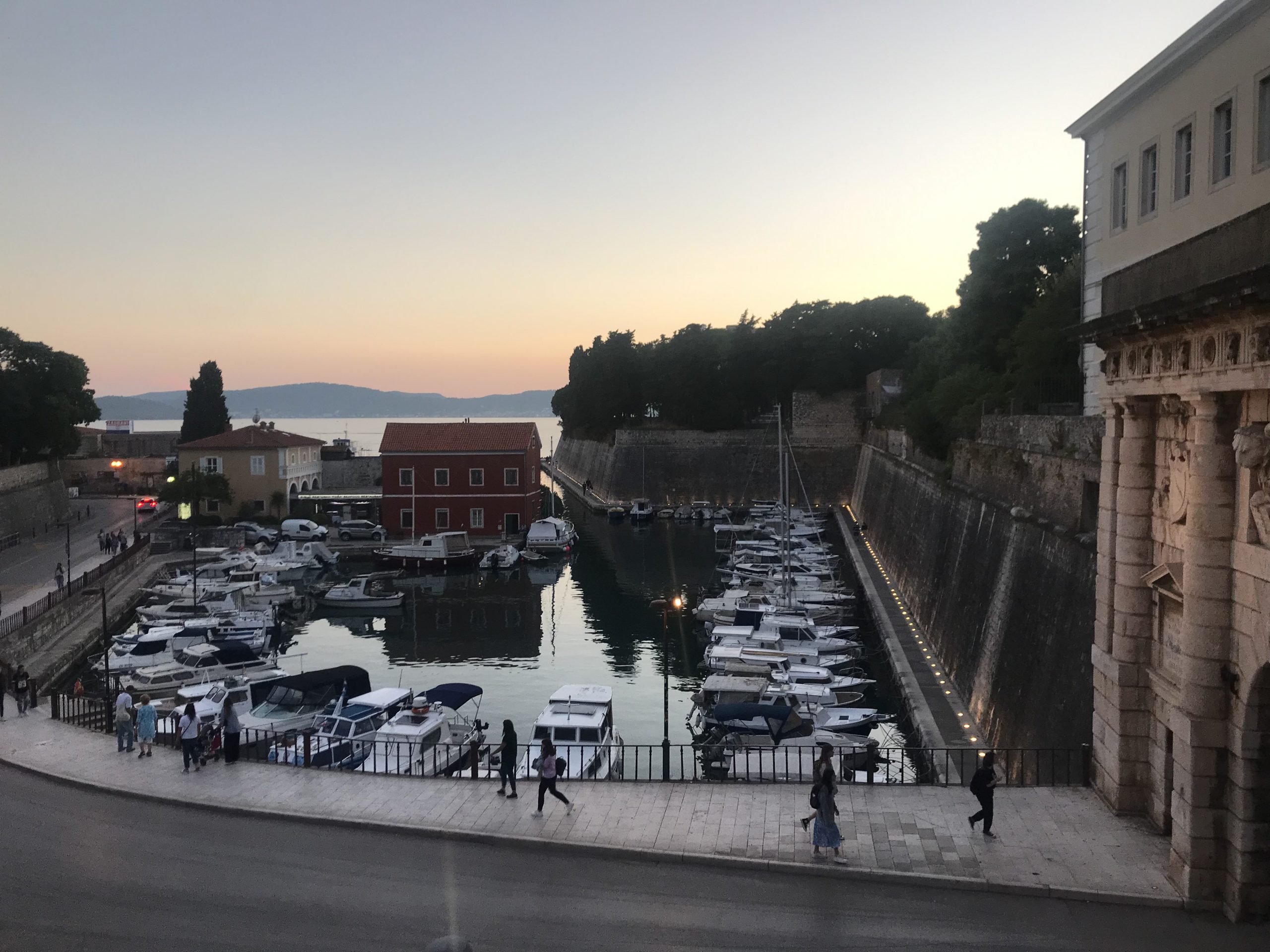 Boats seemed to fill every nook and cranny around the peninsula.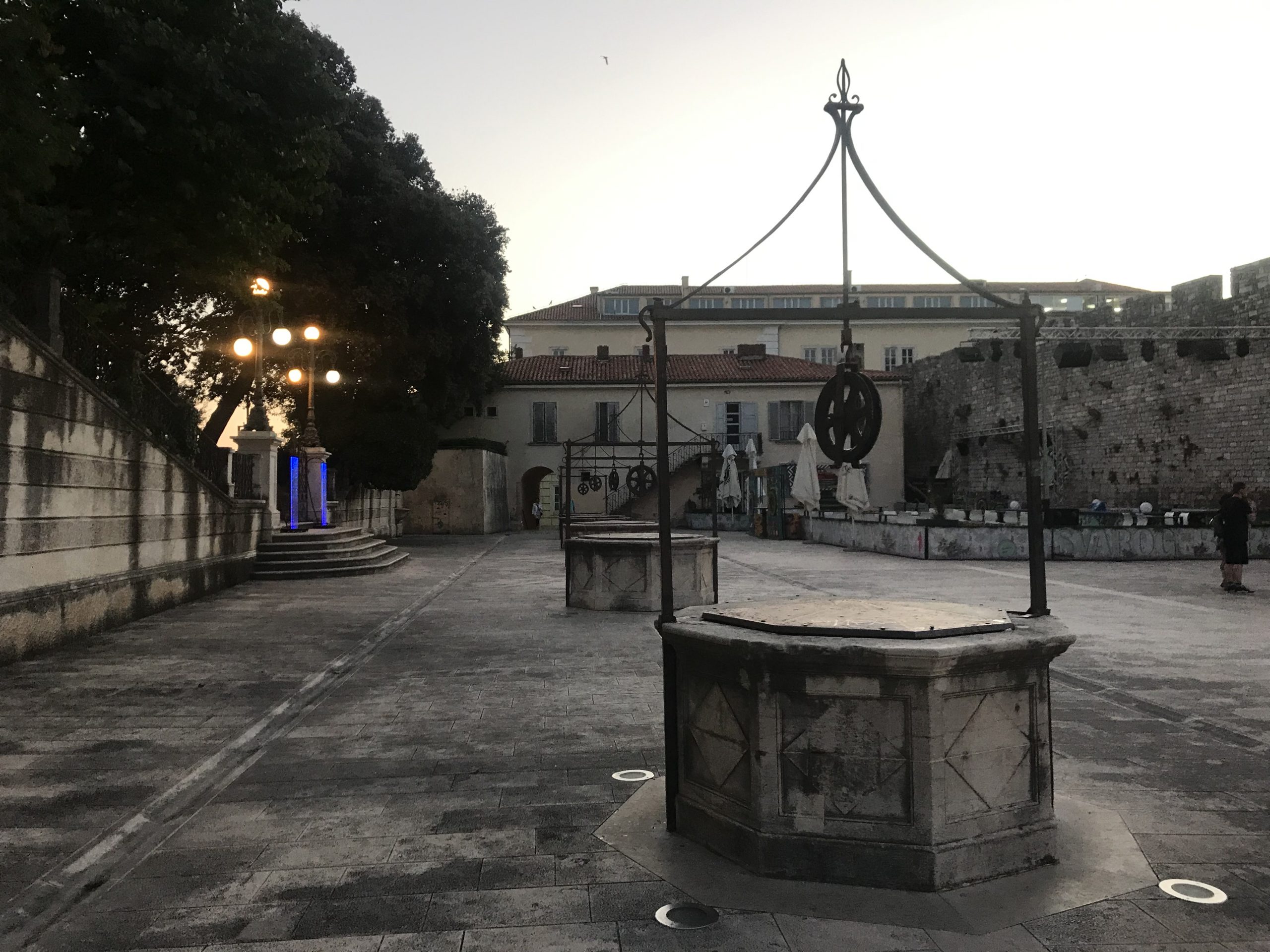 The Square of the Five Wells is another one of Zadar's notable sites.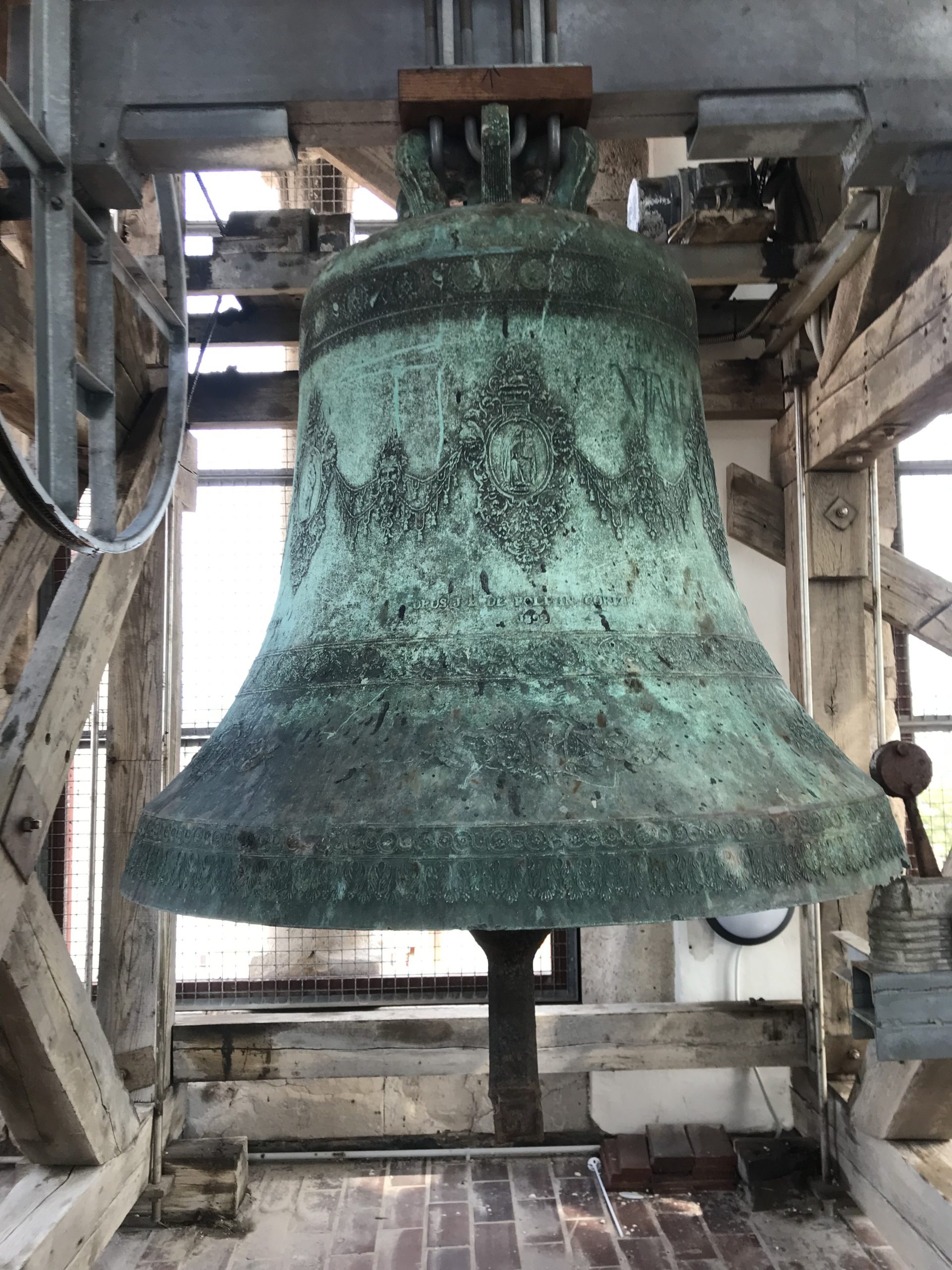 While climbing the bell tower, I got to see the bells and was grateful I wasn't there while they were ringing!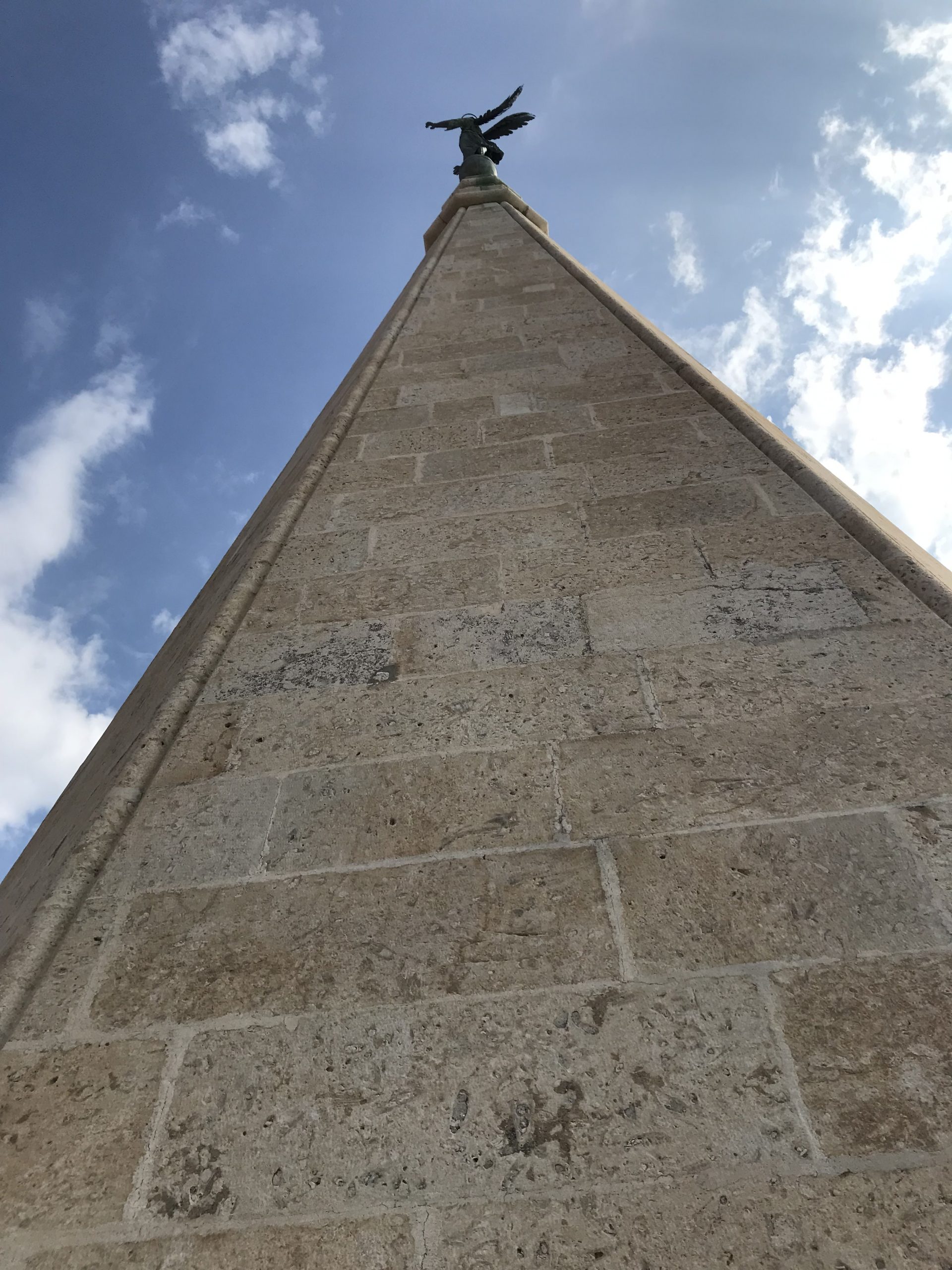 The pyramidal top of the bell tower was cool to see.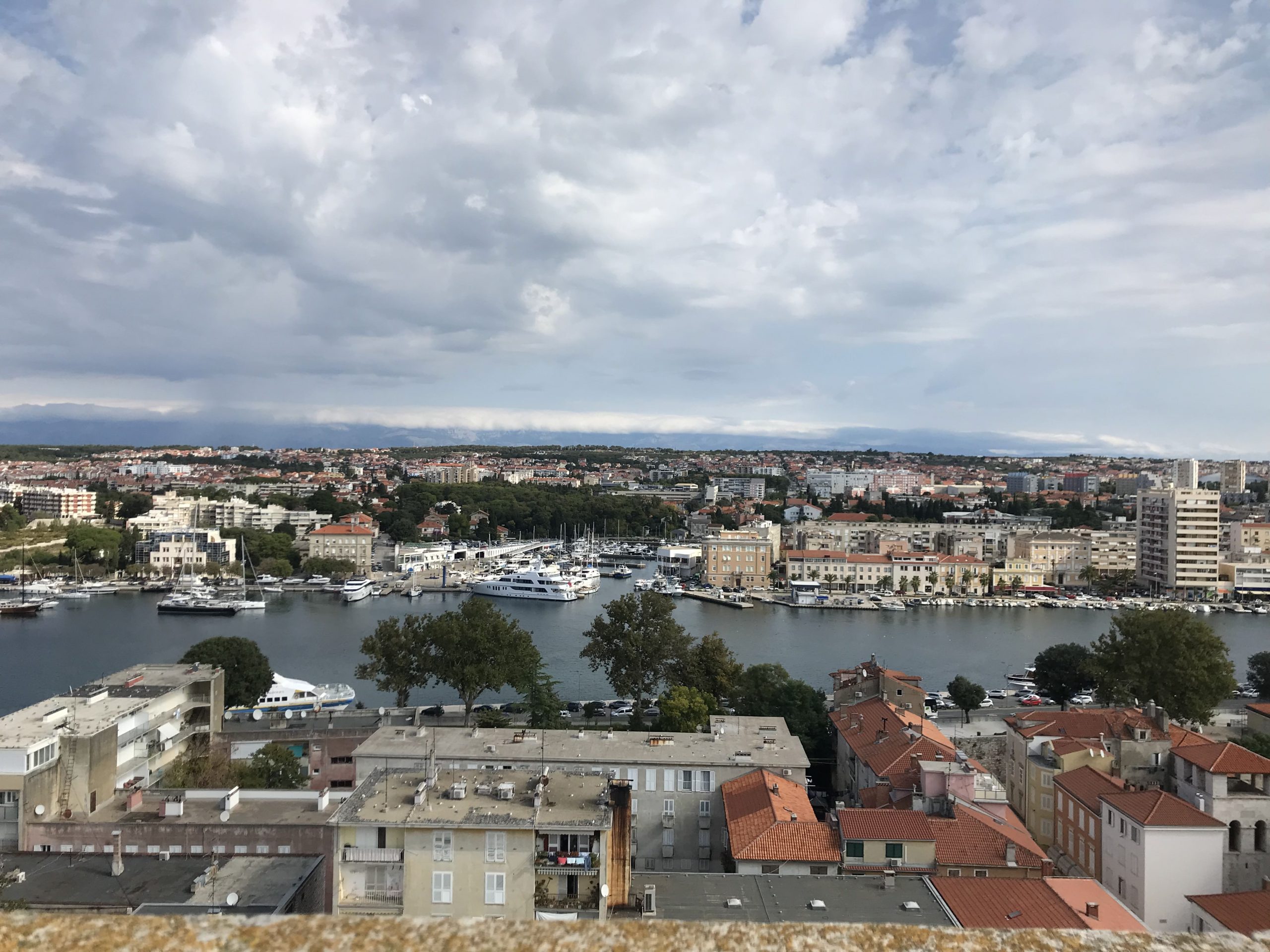 The historic city is on a peninsula and the modern town rests to the north.

The southern view shows the Church of St. Donatus, located in the main square, which is the location of the original Roman forum. The title image has a view from ground level.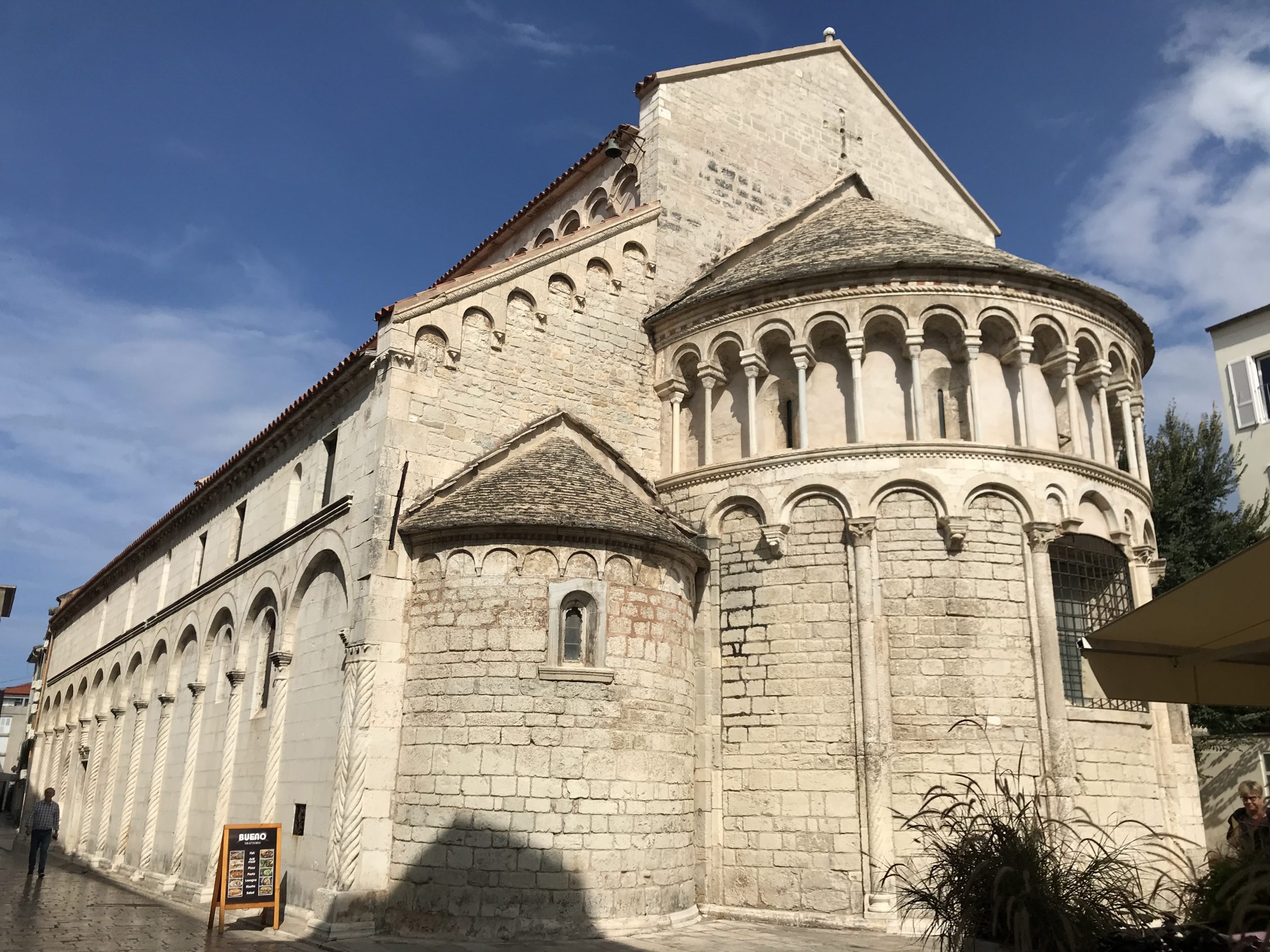 Parts of the town had a strong Italian influence.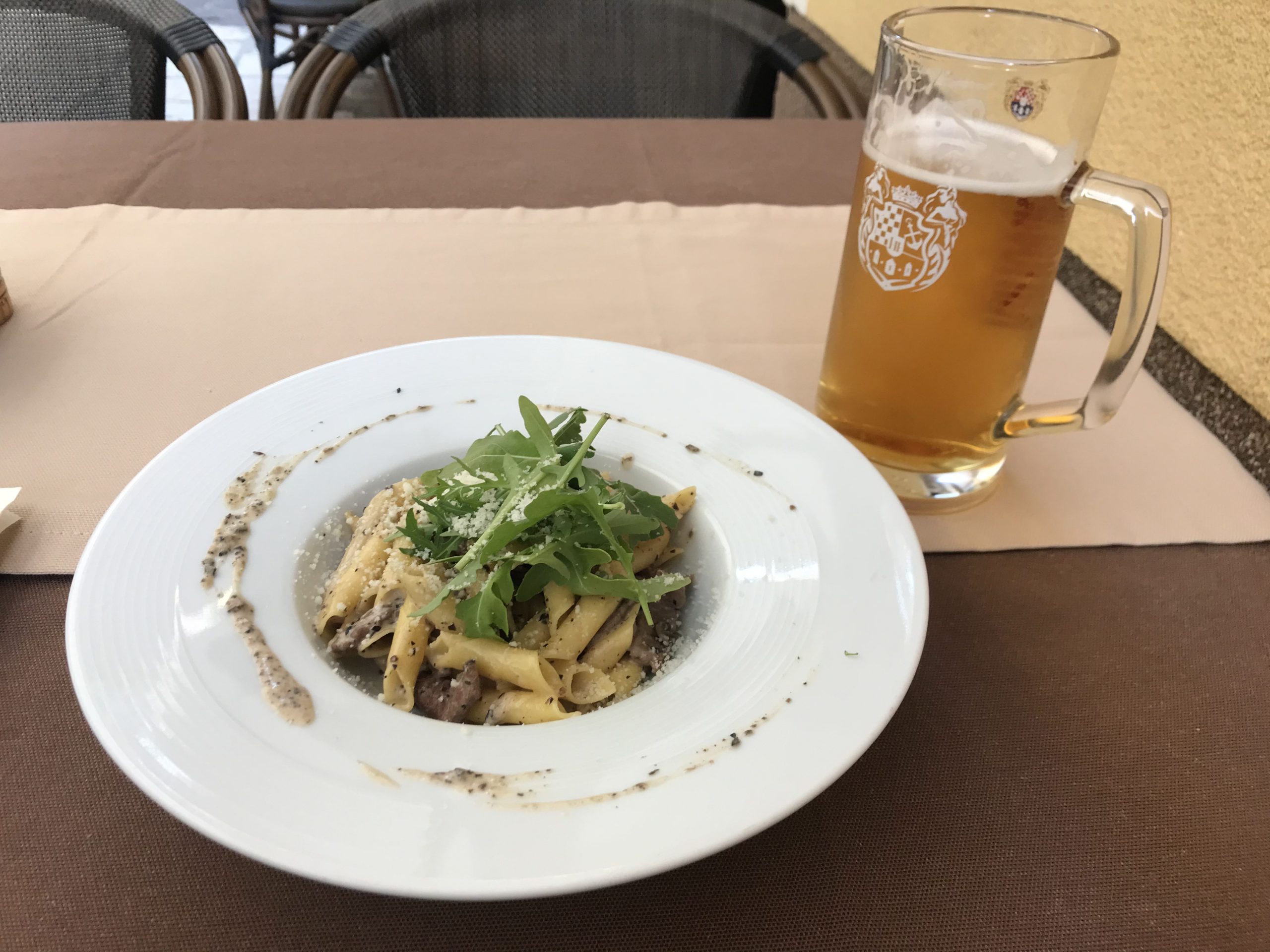 Croatia is also known for truffles, so I indulged in a lunch of beef strips with Fuži, a Croatian noodle, and truffle sauce, accompanied, of course, by a Croatian beer.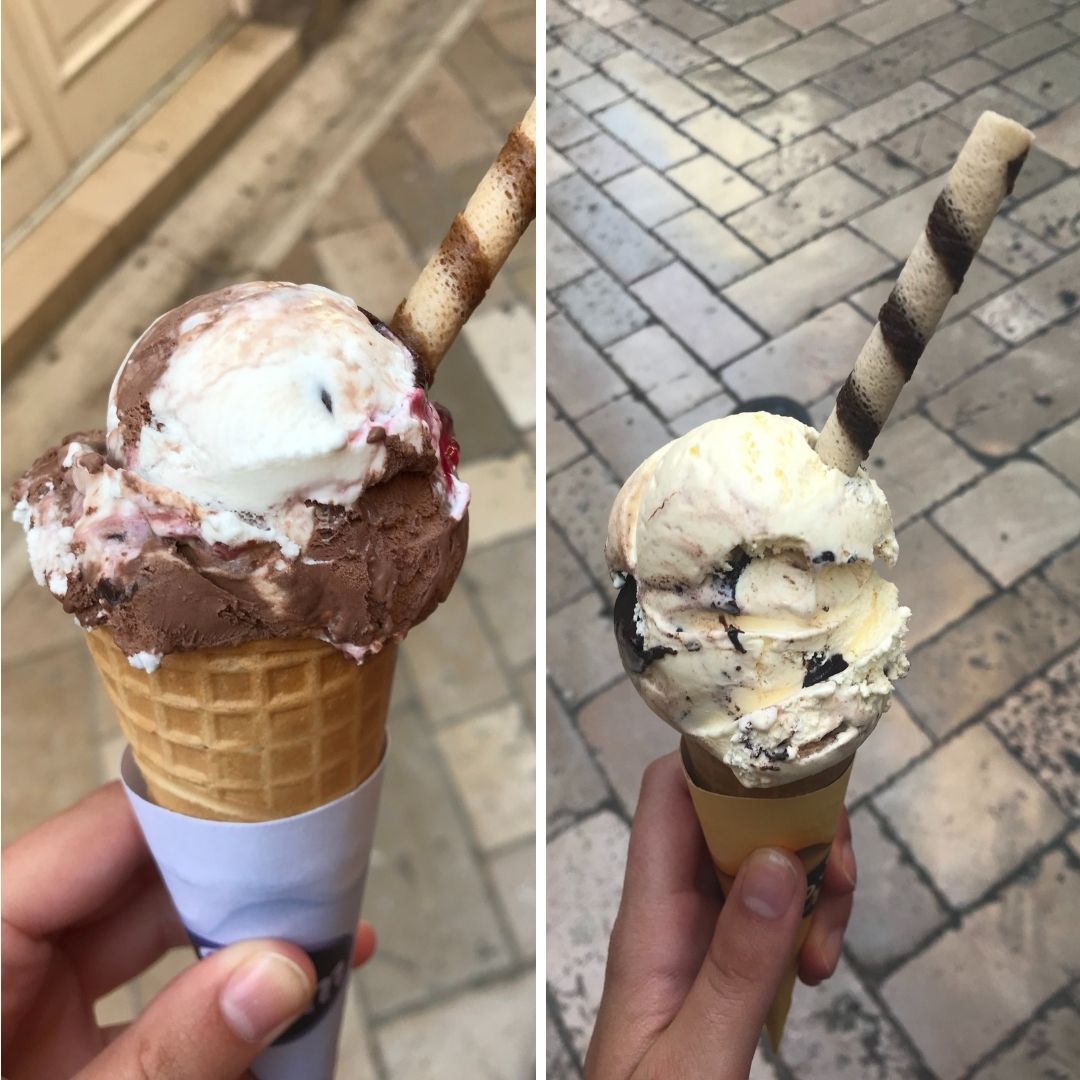 I also found a delicious ice cream shop, which I returned to on Saturday when I stopped in the city on my way to the airport.
With the sun shining, I spent a relaxing day exploring Zadar at a leisurely pace.
This site is not an official site of the Fulbright Program or the U.S. Department of State. The views expressed on this site are entirely those of its author, Stephanie Kubus, and do not represent the views of the Fulbright Program, the U.S. Department of State, or any of its partner organizations.