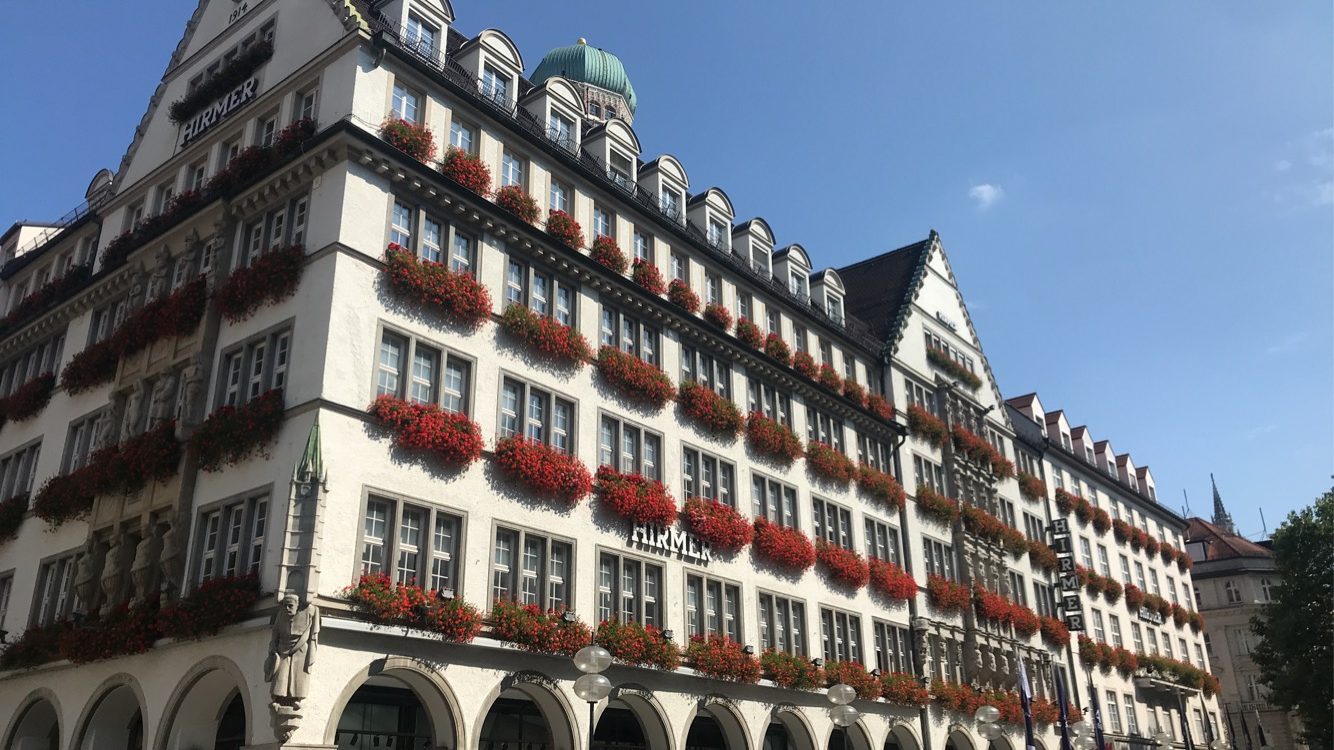 The Bavarians really know what they are doing when it comes to flower boxes.

Throughout the week, my stress was increasing from my work, so I took a little extra time to get to the archive on Thursday in order to stop for a gourmet vanilla, chocolate, raspberry ice cream sandwich.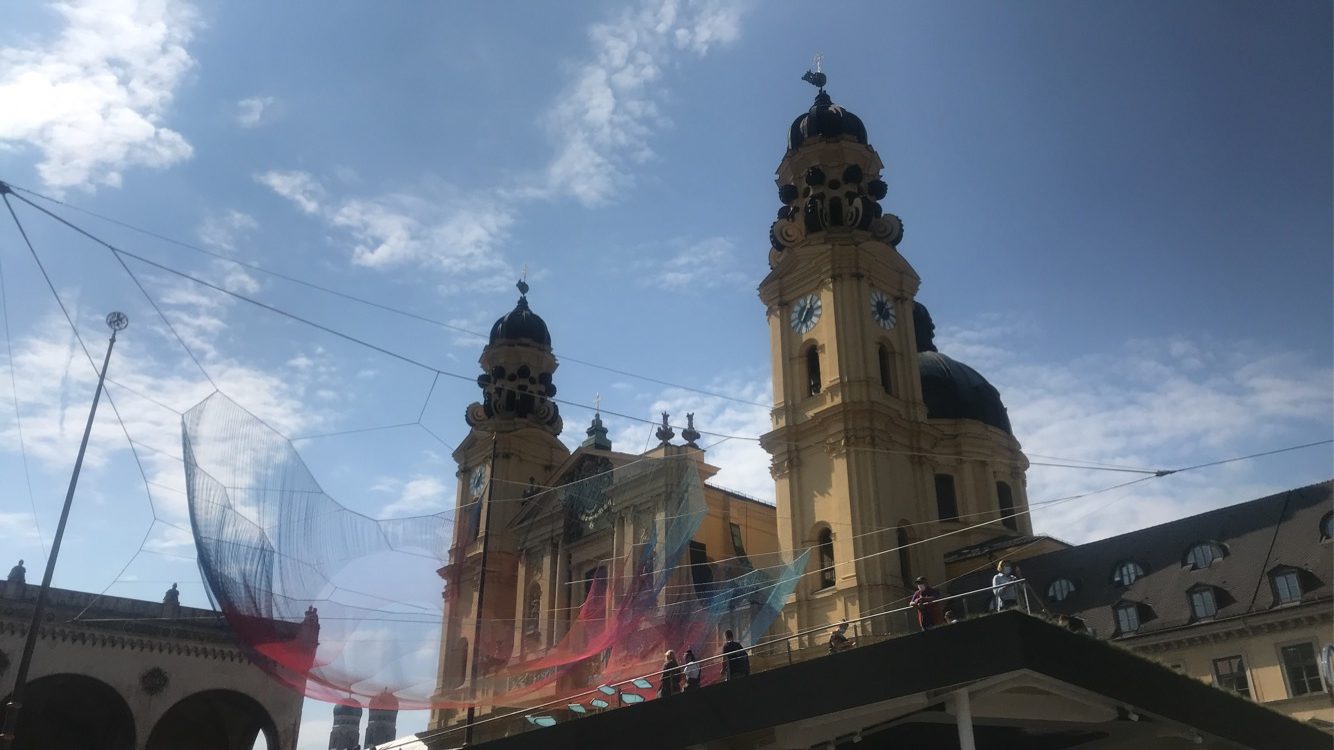 Most of Munich's major squares have been transformed for this festival. I particularly liked how colorful Odeonsplatz is.

The Munich architect with whom I met not only gave me a tour of his studio, but also gave me a bottle of wine to take home.
I had another busy work week with nothing of note from the first few days. On Thursday I was fortunate enough to get off the archive waitlist, so I spent the afternoon there examining old construction drawings. As I made my way to the appointment, I took a slight detour in the Altstadt to the Viktualienmarkt, where I got a tasty ice cream sandwich. The entire city was pretty active because there is an IAA Mobility-sponsored festival going on. Later that evening I had two calls with colleagues back in the US. 
Friday afternoon brought the pleasure of meeting with a Munich-based architect with whom I had previously communicated about my research. I enjoyed seeing his office, hearing about his projects, and learning about his research and design methods. On Saturday I busied myself during the day, but in the evening a few floormates had trickled back from their vacations so I spent some time catching up with them. At night I caught up with an architecture friend on the West Coast.
Sunday was quite exciting compared to the rest of the week. In the afternoon I went with a friend to a hockey game in Munich, and cheered the EHC (Eishockey Club = Ice Hockey Club) Red Bull München on to a 6-4 victory over the Kölner Haie, or Cologne Sharks. We talked to the girl standing next to us who was also a huge hockey fan, and I enjoyed comparing and contrasting our American vs. German fan experience. I spotted a handful of NHL jerseys in the stands, two of which were Pens jerseys! After getting back, Olga, one of my former roommates, spontaneously called me and after talking for a little bit, I had to say goodbye and transition to a pre-planned Facetime with another group of former roommates. In the evening I met Kacper at the train station upon his return to Munich, and we caught up on our past week.
This site is not an official site of the Fulbright Program or the U.S. Department of State. The views expressed on this site are entirely those of its author, Stephanie Kubus, and do not represent the views of the Fulbright Program, the U.S. Department of State, or any of its partner organizations.