My dad didn't let an ocean prevent his tradition of sending me flowers for Valentine's Day.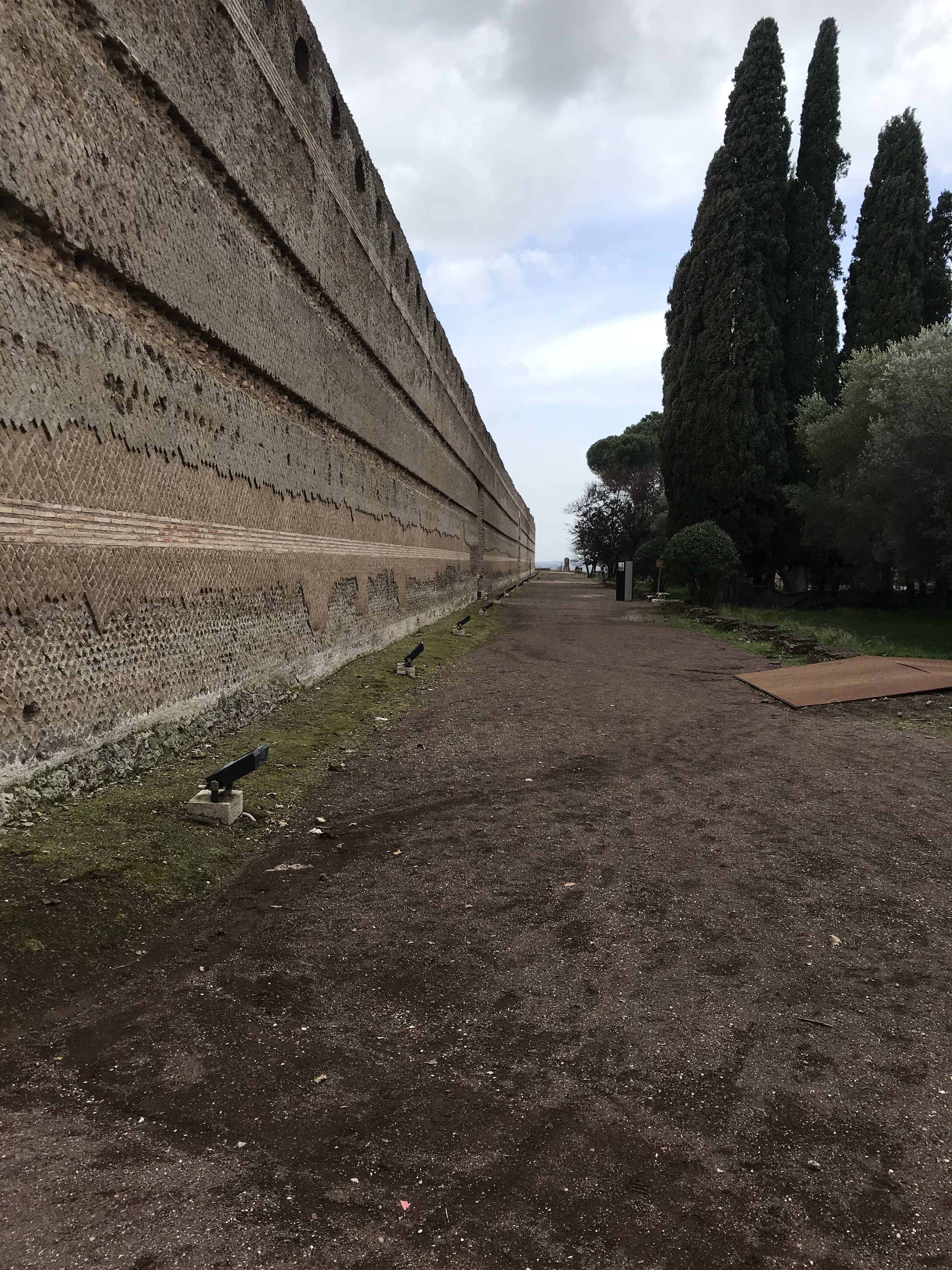 This wall was the center of a double sided colonnade. Hadrian and his guests would walk around this colonnade seven times to help them digest after eating a meal.

The Canopus is one of the major features of Hadrian's Villa. It is modeled after the canal that can connects Canopus to the Nile, where Hadrian's lover Antinous drowned.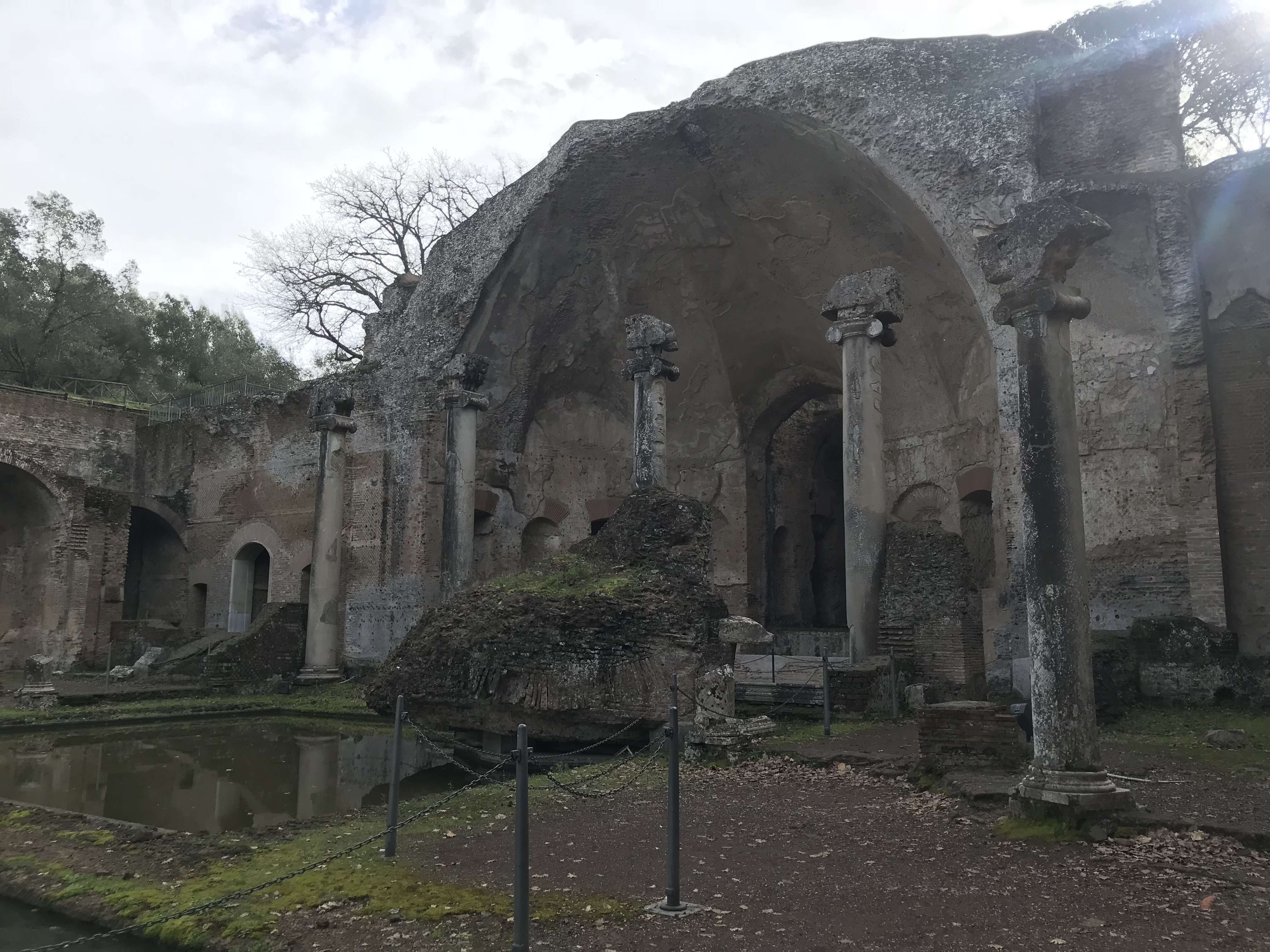 A triclinium, a typical Roman dining room, is located at the end of the Canopus. This particular triclinium has reclining beds around a channel of water designed to carry trays of food to the dinner guests.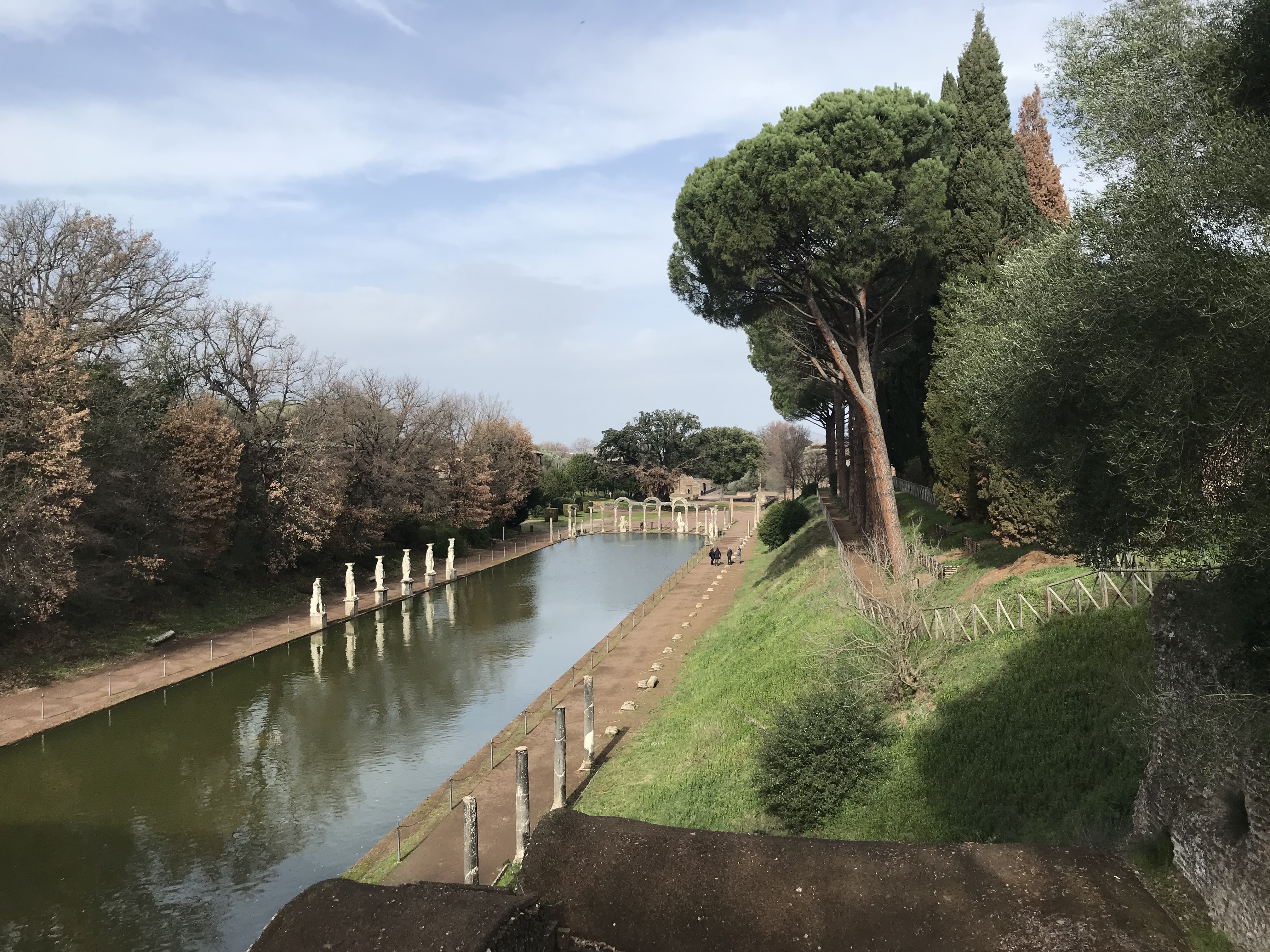 An overview of the Canopus

The Maritime Theater is another major part of Hadrian's Villa. This circular moat surrounds an artificial island that contained a small bath complex.

After visiting Hadrian's Villa in Tivoli, we went to the Renaissance Villa d'Este, which is famous for its water works.

This fountain is the "Little Rome." The buildings in the back represent the Seven Hills of Rome while the water represents the Tiber.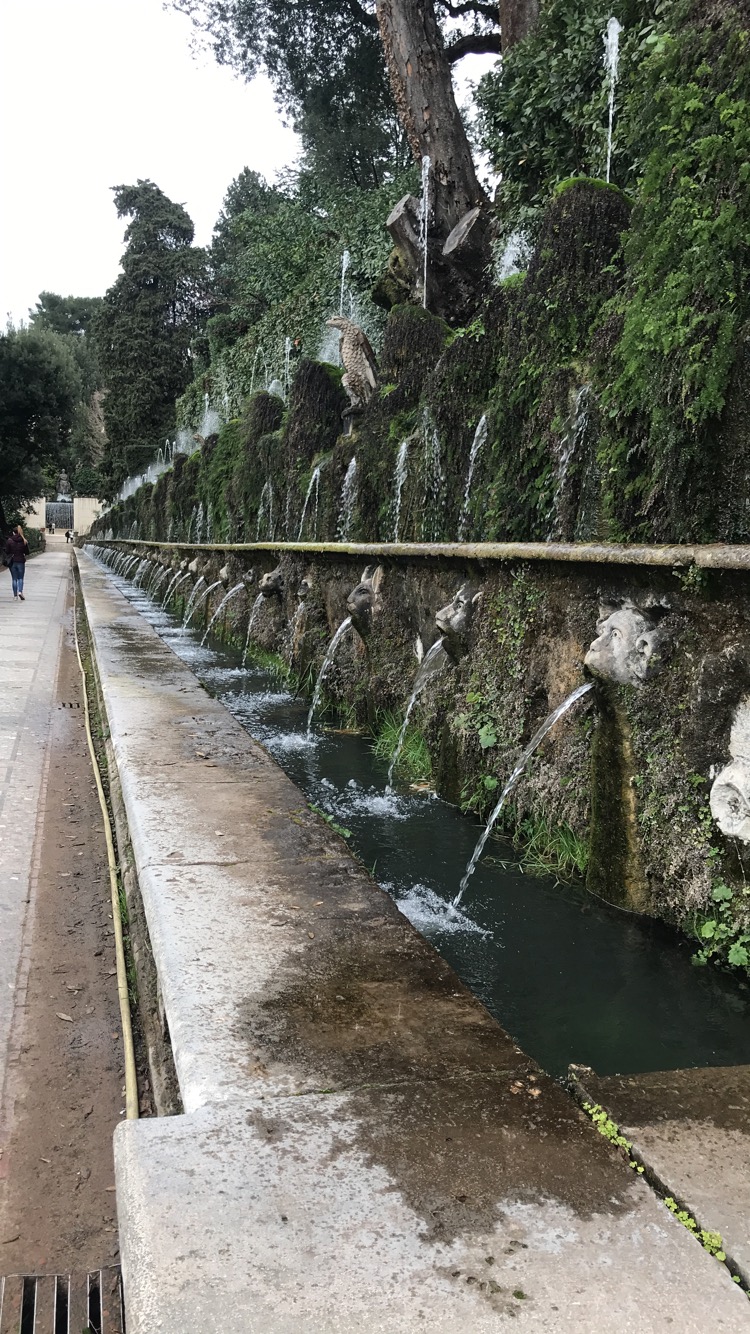 The Hundred Fountains are another fantastic stretch of the gardens.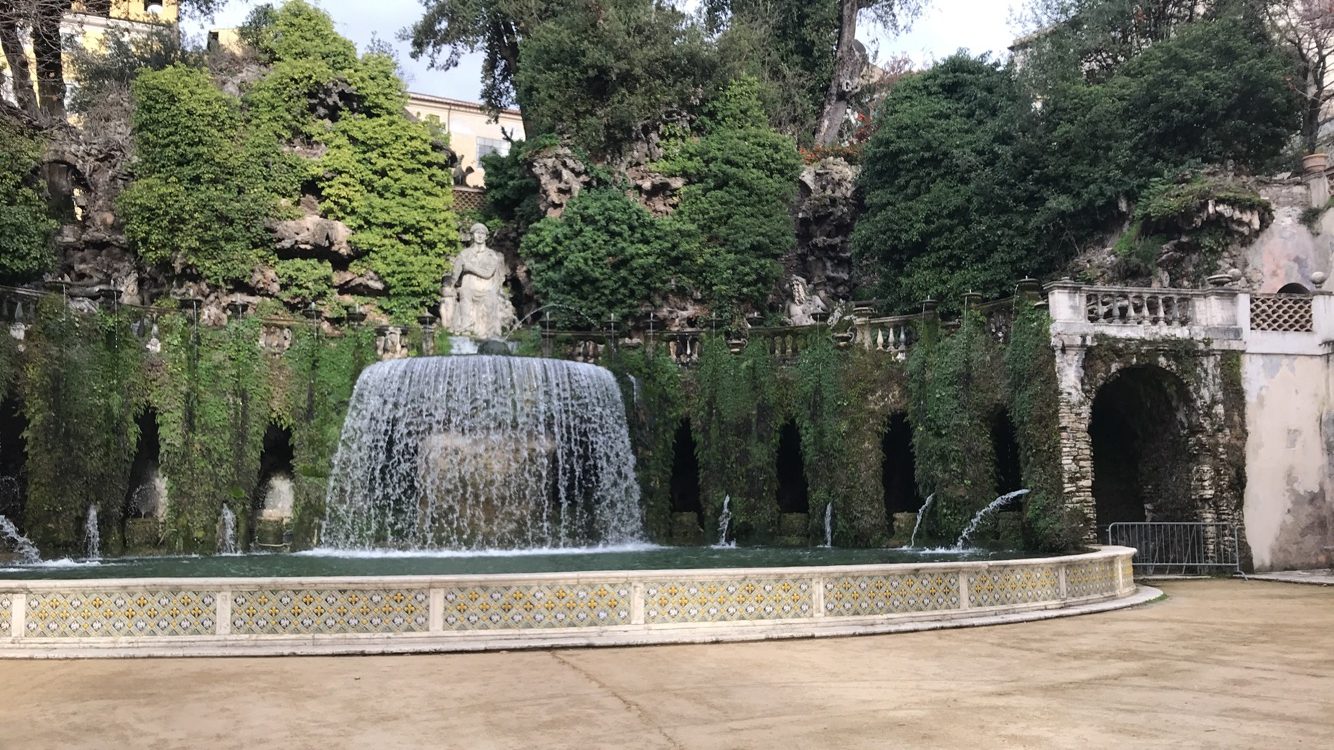 Small scale fountains contrast with the large and powerful Oval Fountain.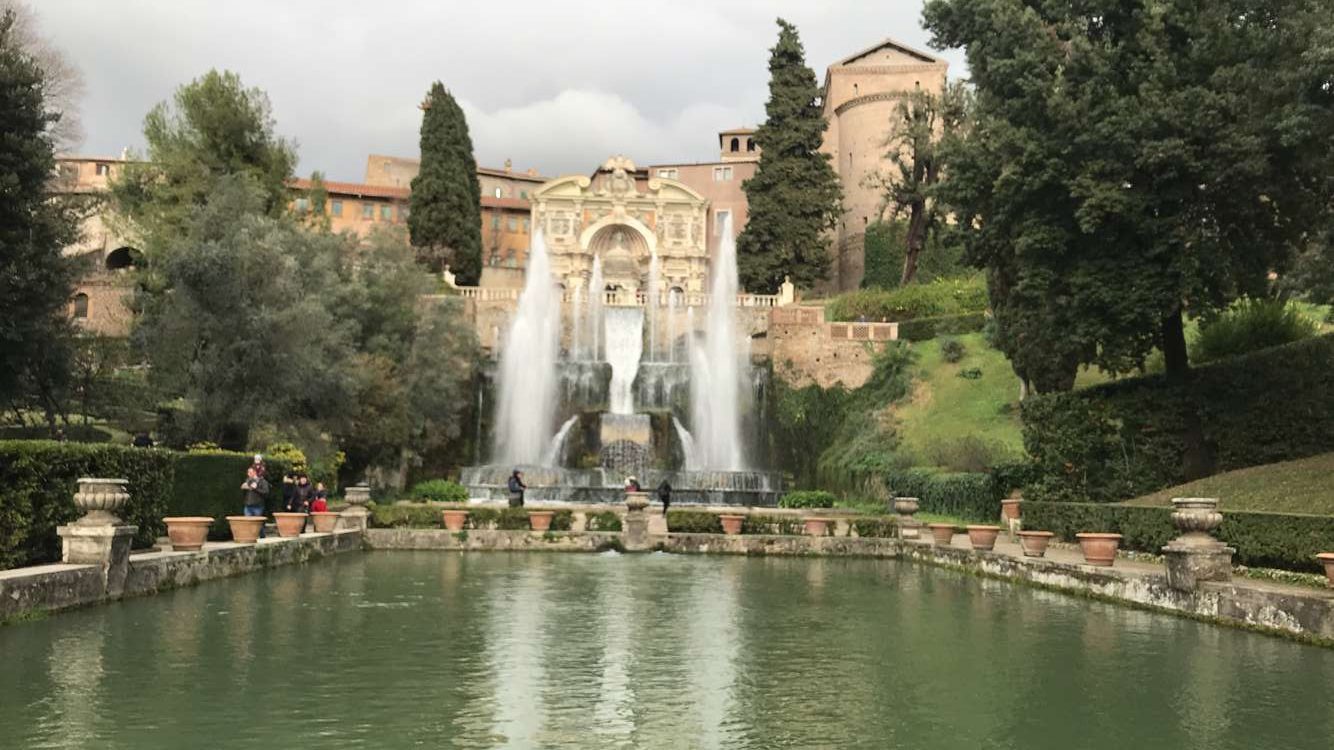 This crazy feature is a water organ that uses the force of the water to play music at certain times each day.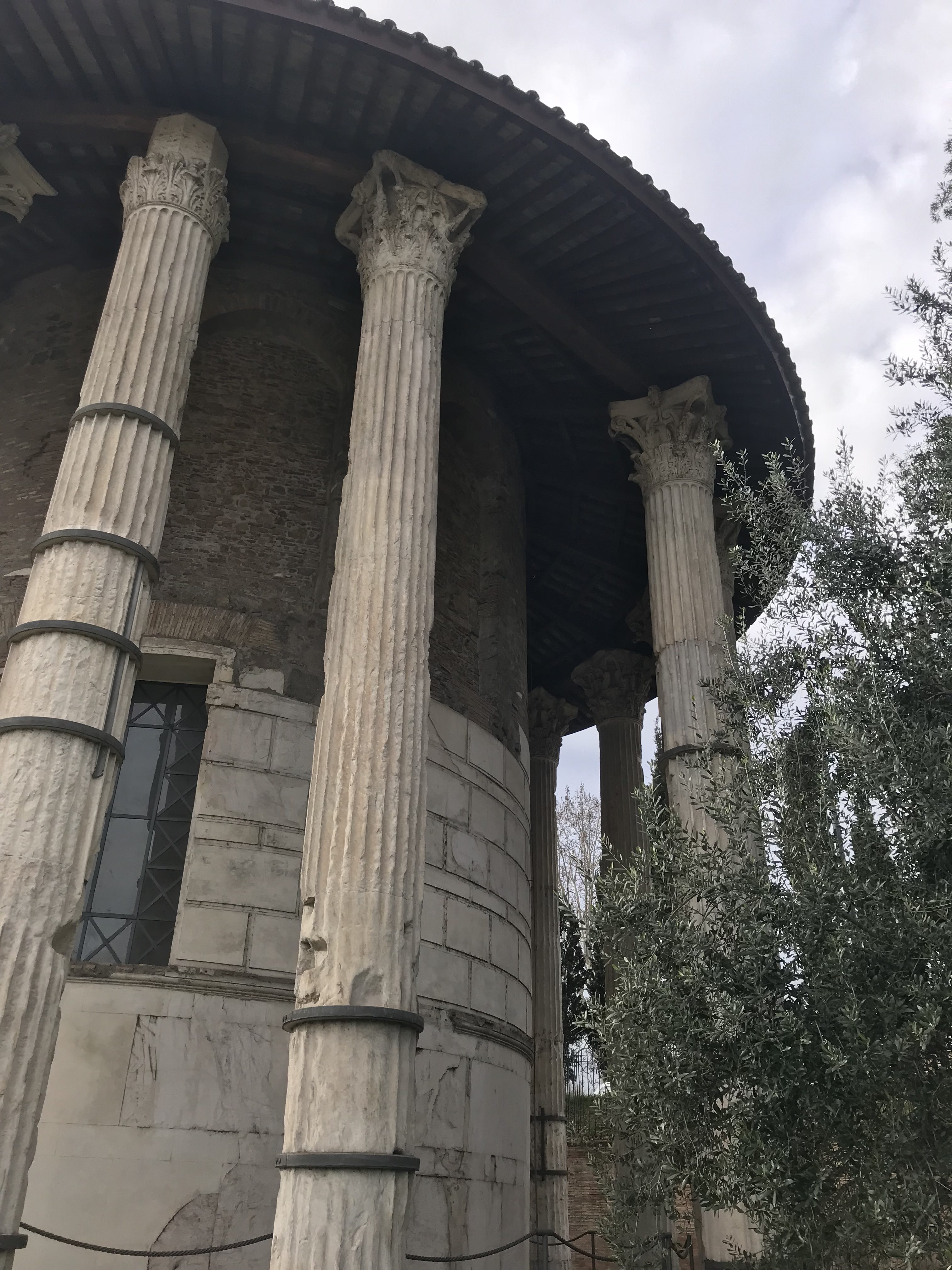 Getting up close to the Round Temple by the Tiber allowed for a closer examination of its features.

We were so fortunate to be able to enter the temple.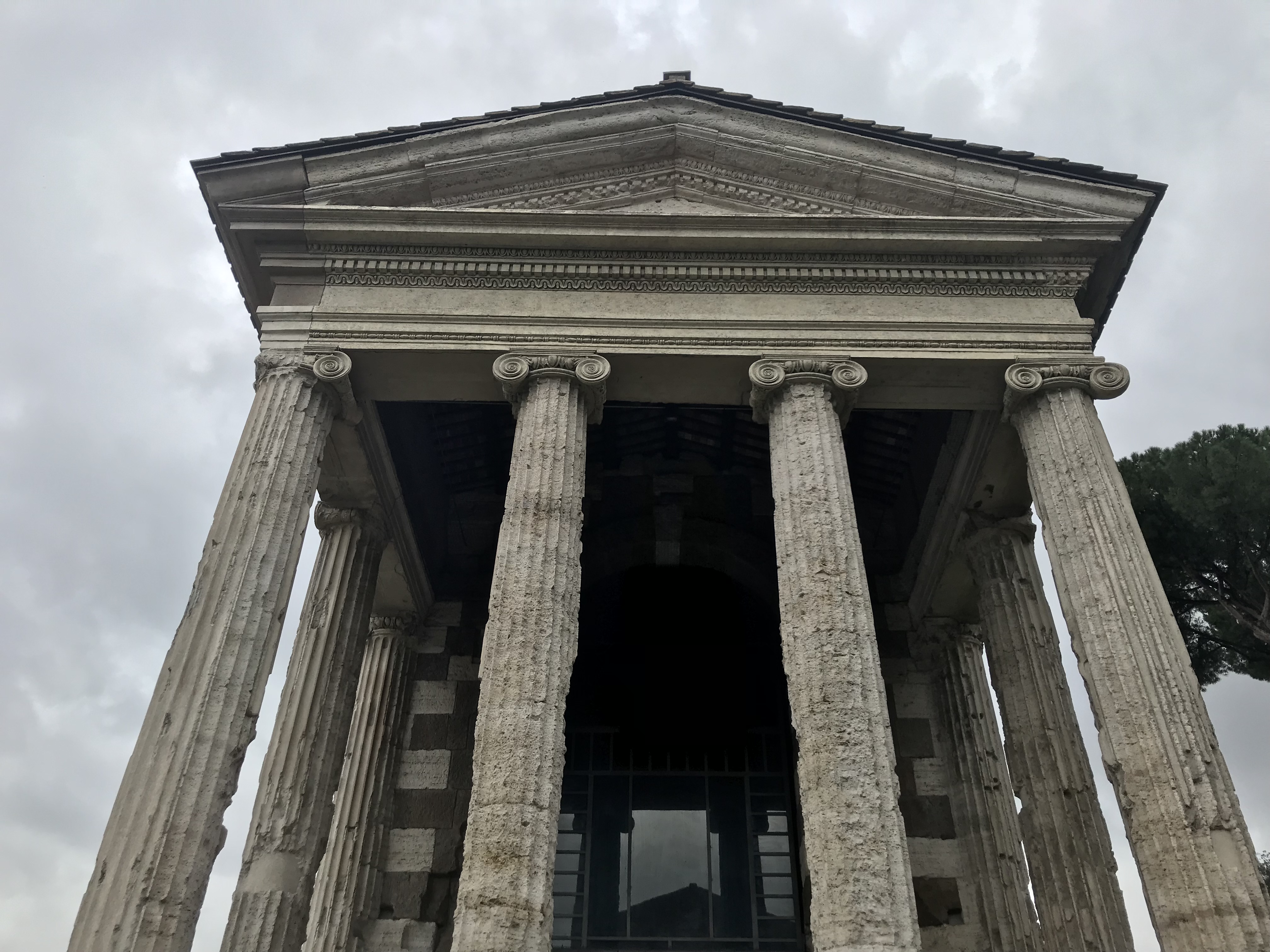 Going into the Temple of Portunus was equally impressive.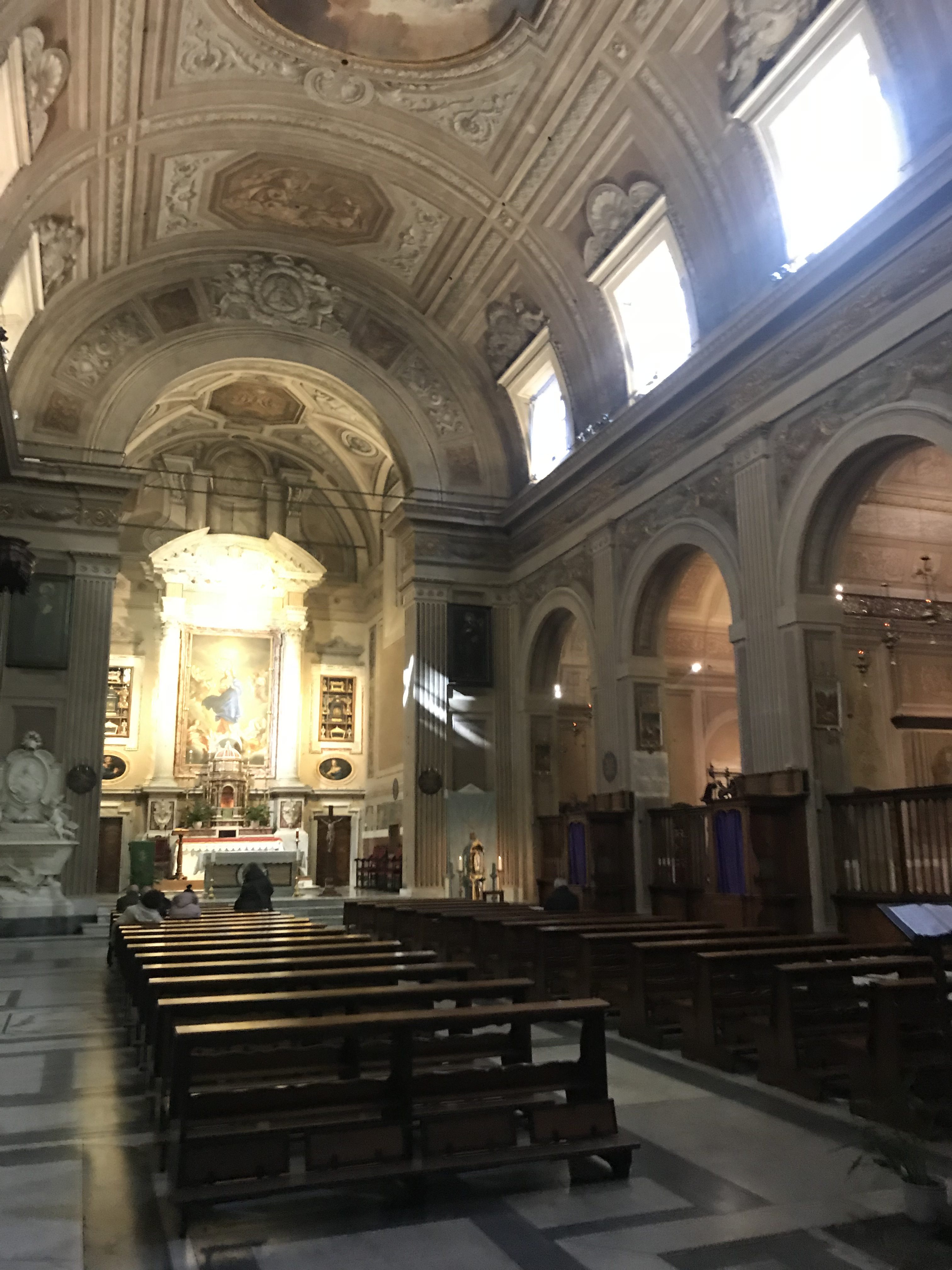 I went to Mass at Santa Maria della Concezione dei Cappuccini, the church whose crypt is decorated with the bones of former friars. Unfortunately, we weren't allowed to take pictures inside the crypt. Here is a
link
to a website about it.
Monday began with our first Roman Construction class with our new visiting professor, Paolo Vitti. After lunch we had a preparatory logistical meeting for our Paris field trip next week. The meeting was followed by Studio.
On Tuesday we had an exciting day trip to Tivoli where we explored Hadrian's Villa and Villa d'Este. Hadrian's Villa is a large, 120 hectares, complex full of an array of exotic buildings and landscapes. He developed the many aspects of the site as a memory garden, recreating places from all over his massive empire. Villa d'Este is a Renaissance villa built by a cardinal. Constructed on a steep slope and near the river, the garden utilizes that natural landscape to create powerful and impressive water works including features like a water organ, a fountain of miniature scale Rome, and the Alley of 100 Fountains.
After returning home and eating dinner, I went to studio to do more work.
On Wednesday we had our site visits for Roman Construction at the Round Temple by the Tiber, Temple of Portunus, and the Ponte Fabricio. Our professor was able to get us special access to enter the Round Temple and the Temple of Portunus which was really exciting! We had studio in the afternoon followed by a Paris preparatory lecture focusing on the city during the 20th century. That night one of our assistant rectors organized some pick-up soccer, which was a blast! It was especially nice because there were more people than when we normally have.
For our Watercolor class on Thursday, we were painting the figure. We began by painting very gestural one- and two-minute long poses, which I really liked, and progressed to more detailed depictions of 15-minute poses. I spent the afternoon and evening in studio working.
Friday began with our Villa and Garden class and ended with Studio. Afterward, we had dinner and indulged ourselves in watching funny videos! Most of Saturday was a work day, but I was able to hang out with friends in the evening.
My Sunday had an interesting start: Bri and I went to Mass at Santa Maria…… followed by a tour of its museum and crypt that contain chapels decorated with the bones of former monks and friars. It was unique and a little eerie! Unfortunately, taking photos is prohibited in the crypt but here's a link to a website with some pictures and a good description so see for yourself! I worked the rest of the day and packed for Paris!