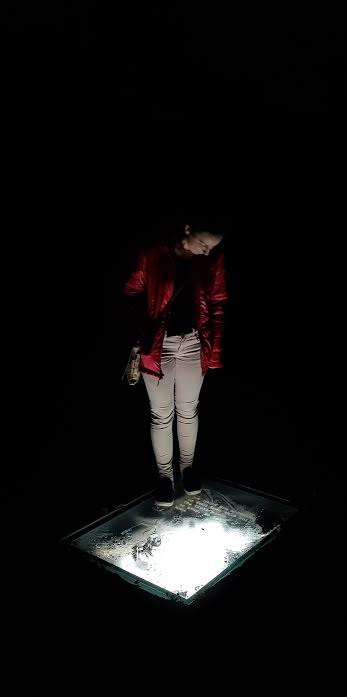 This installation had light boxes buried in the ground.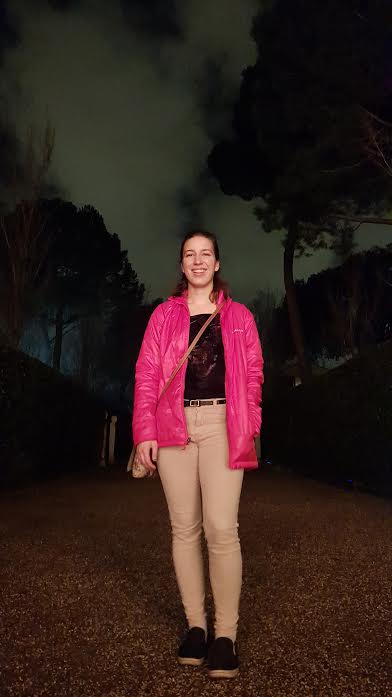 It was fun but odd to explore Villa Medici in the dark. I'm looking forward to seeing it during the day.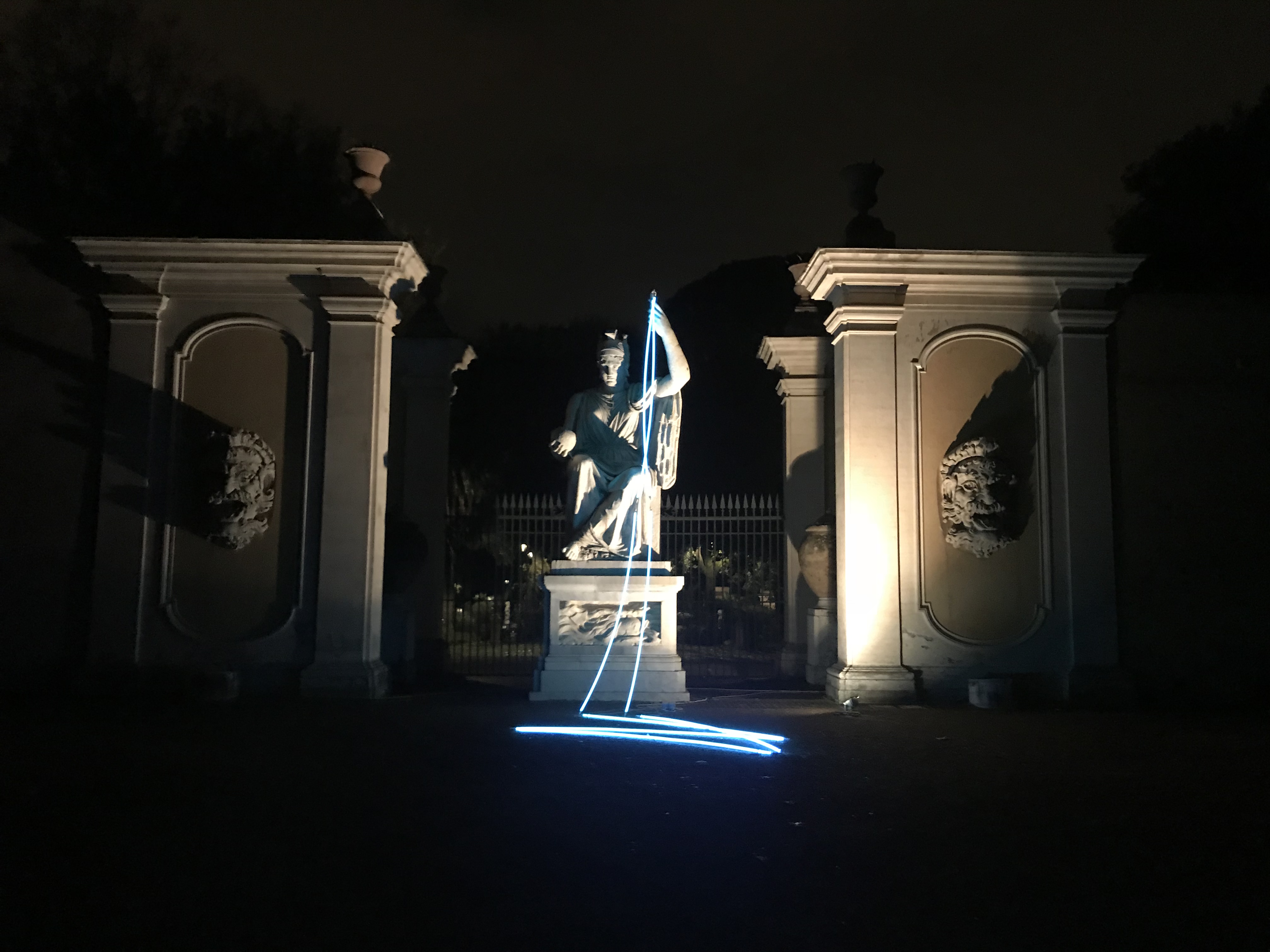 Some of the installations interacted with existing art displayed in the garden.

Villa Medici lit up at night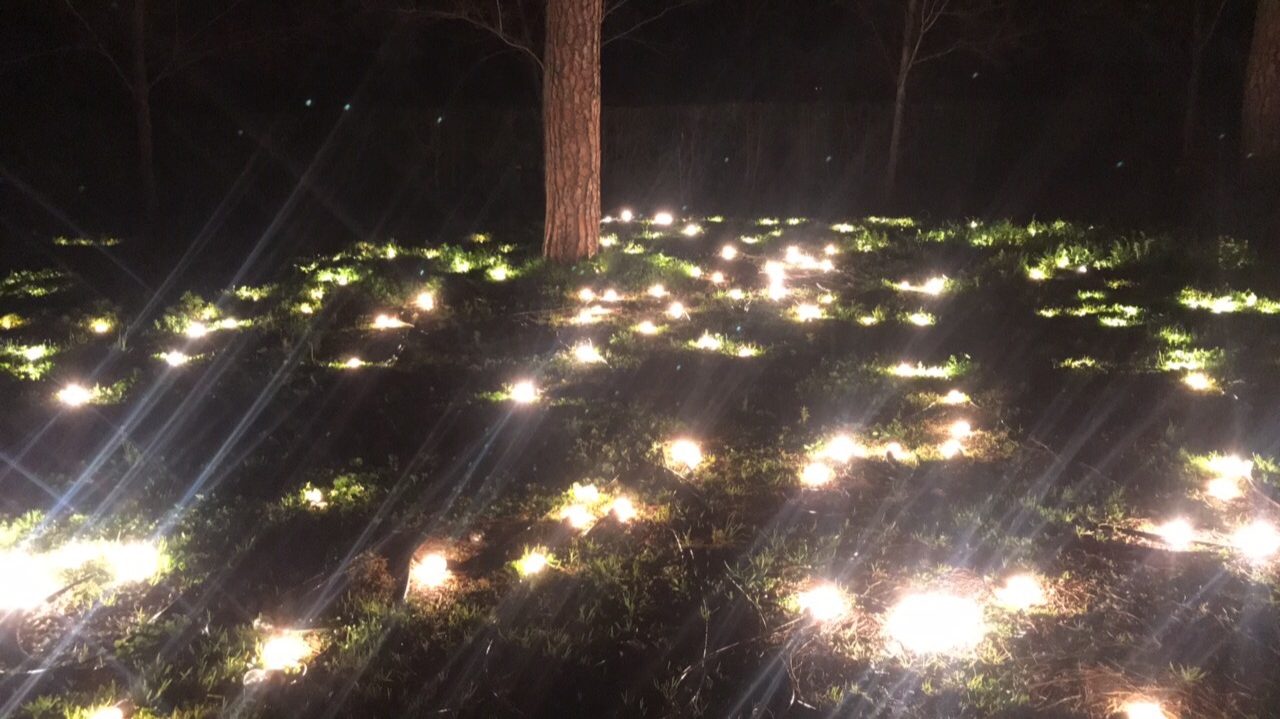 These lights flickered and glowed and could be seen from far away.

This is most, but not all, of the chicken we cooked for Moroccan night. We needed to feed 14 people!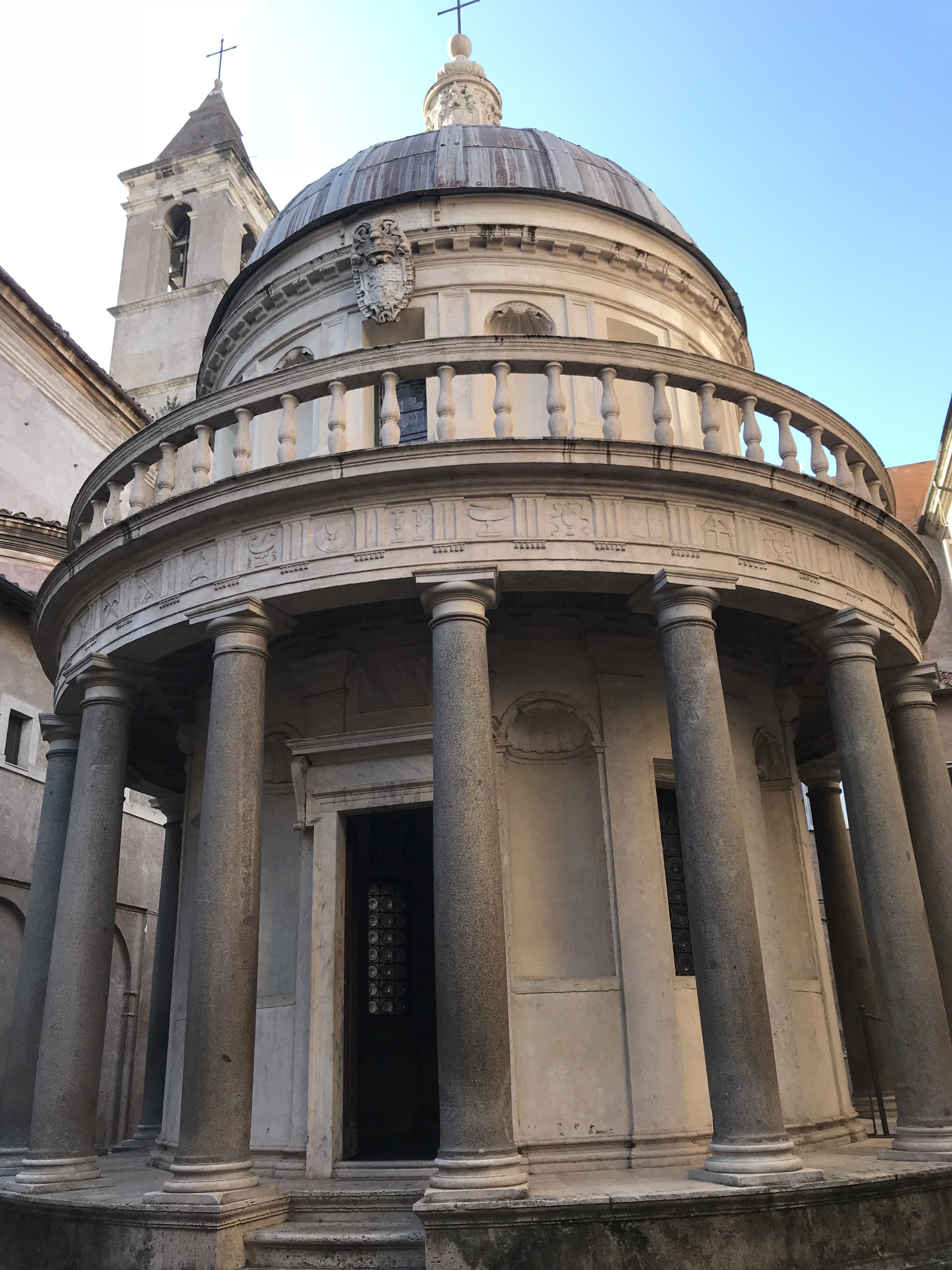 A lovely Sunday afternoon at the Tempietto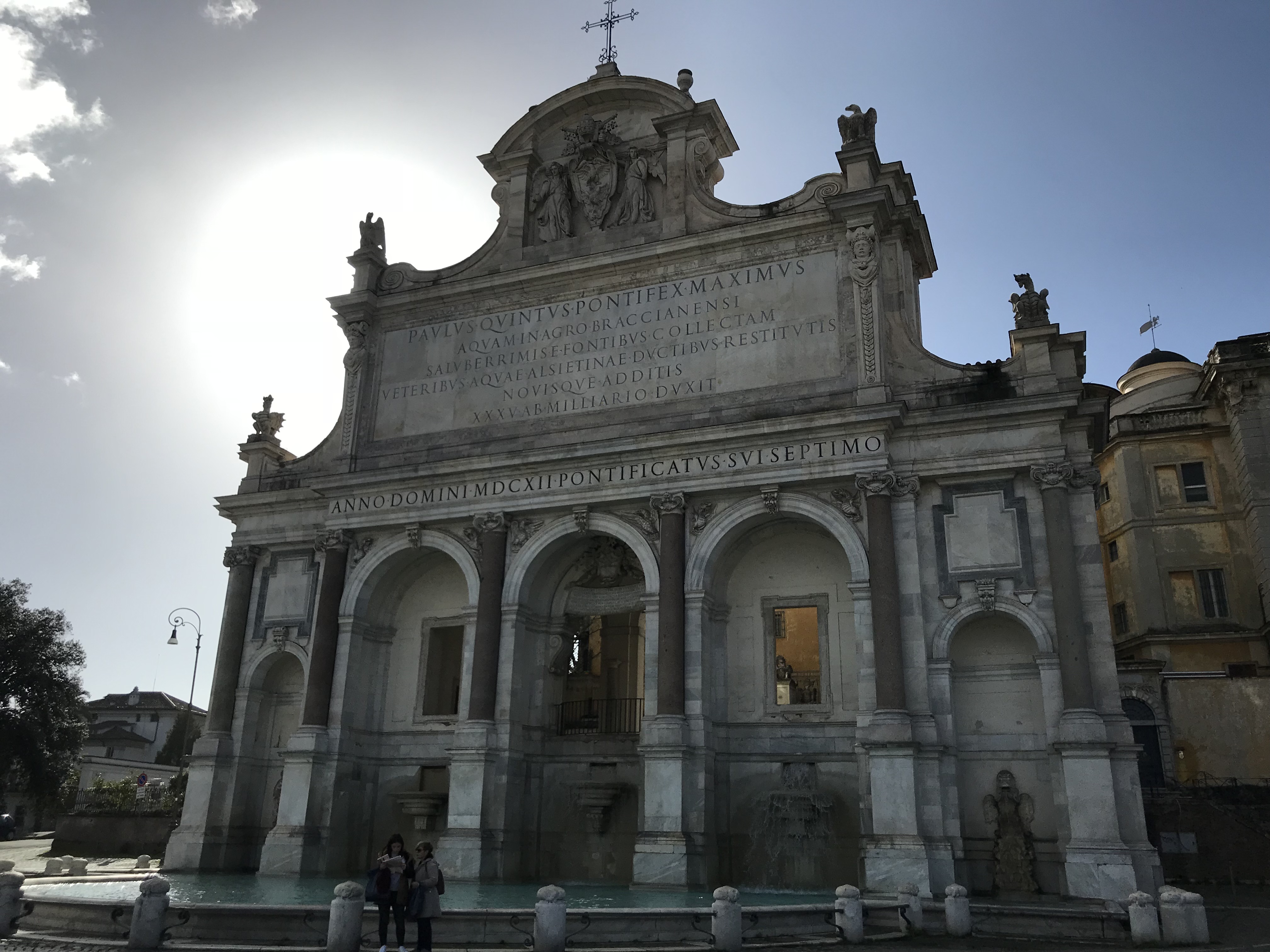 The Fontana dell'Acqua Paola
Phew, what a busy week! We had work galore! Monday began with our history lecture and ended with Studio. I spent most of Tuesday working on my villa analysis for Studio and doing history readings, but since it was technically a "free" day, I did take time out of my morning to play soccer! For history on Wednesday morning, we walked through the area around the Pantheon, specifically visiting churches. I had never been in one of the churches that we visited, Nostra Signora del Sacro Cuore, Our Lady of the Sacred Heart. I always love the opportunity to explore something new! The church is located in Piazza Navona. Although it has a prime location, it is frequently overshadowed by Piazza Navona's other church, Sant' Agnese. At one point Our Lady of the Sacred Heart actually flipped its orientation, switching where the entrance and altar are.
I had an early morning on Thursday because I needed to get to the RGG when it opened at 7:00 to make sure I'd be able to finish my analysis. My Watercolor class began at 9:00. We met in the painting studio where we painted a still life. On Friday we have our Garden and Villa class with our guest professor. We began with an interactive review about the seven hills of Rome and their monuments. In the afternoon, Studio began with a lecture on gardens and ended with our pin-ups of both our site and villa analysis.
After a non-stop week of school work, my friend Noah and I decided to explore a little and visit Villa Medici at night because it has a temporary light and sound art exhibit in its gardens. It was a pretty cool experience! I am looking forward to returning there during the day with our Studio class in the coming weeks. I woke up Saturday and started the morning with chores and then drew three palazzi on site for Architectural History in the afternoon. That evening we had a huge Moroccan dinner for 14 people! The majority of the people in attendance had gone to Morocco over fall or Thanksgiving break and some people, like me, were fortunate enough to take part in the festivities anyway.
Sunday started with Bri and I going to Mass at San Pietro in Montorio. Afterward, we revisited the Tempietto for a while and then headed to the Fontana dell'Acqua Paola, a massive fountain powered by one of Rome's many aqueducts, to complete an assignment for class. After we finished the assignment, we descended the Janiculum Hill and grabbed a tasty pizza lunch in Trastevere. I took a short pitstop on our way back to the RGG because I was attracted to a cute boutique where I bought some clothes! I think it's my new favorite store in Rome! Once we got back to the RGG, I completed my out-of-class assignment for Watercolor and the week's readings for History. We have a busy week ahead of us with all kinds of extra academic events planned.