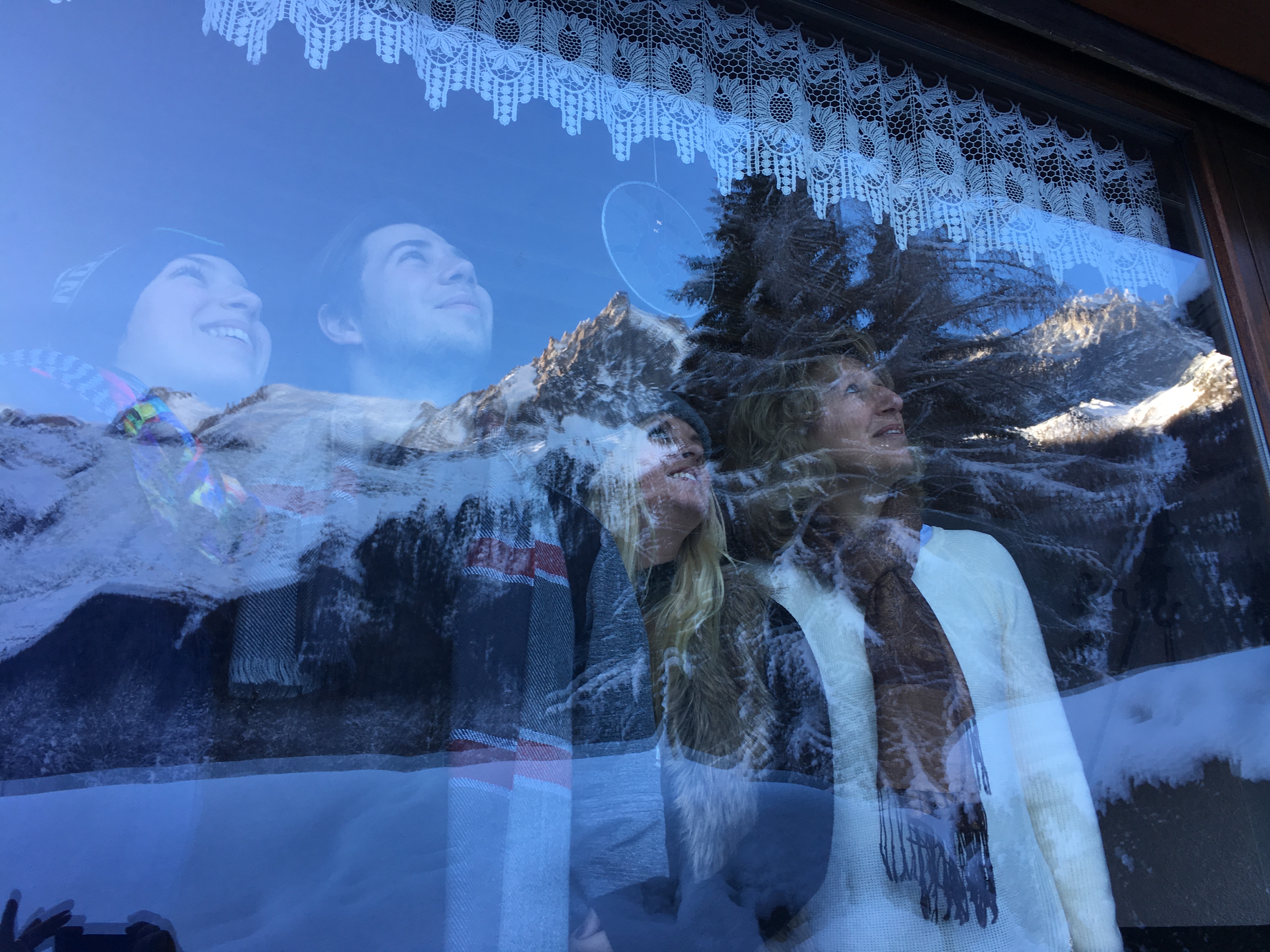 Mont Blanc is right outside the backdoor of the chalet!

One of the first things we did when we got to Chamonix was grab a delicious lunch, featuring fondue! It was so good; we all ate till we couldn't take another bite!

The streets of Chamonix are enchanting.

We might have been freezing, but we still were happy to smile for a group photo.

Even after pigging out during lunch, the meat and cheese shops still look tempting.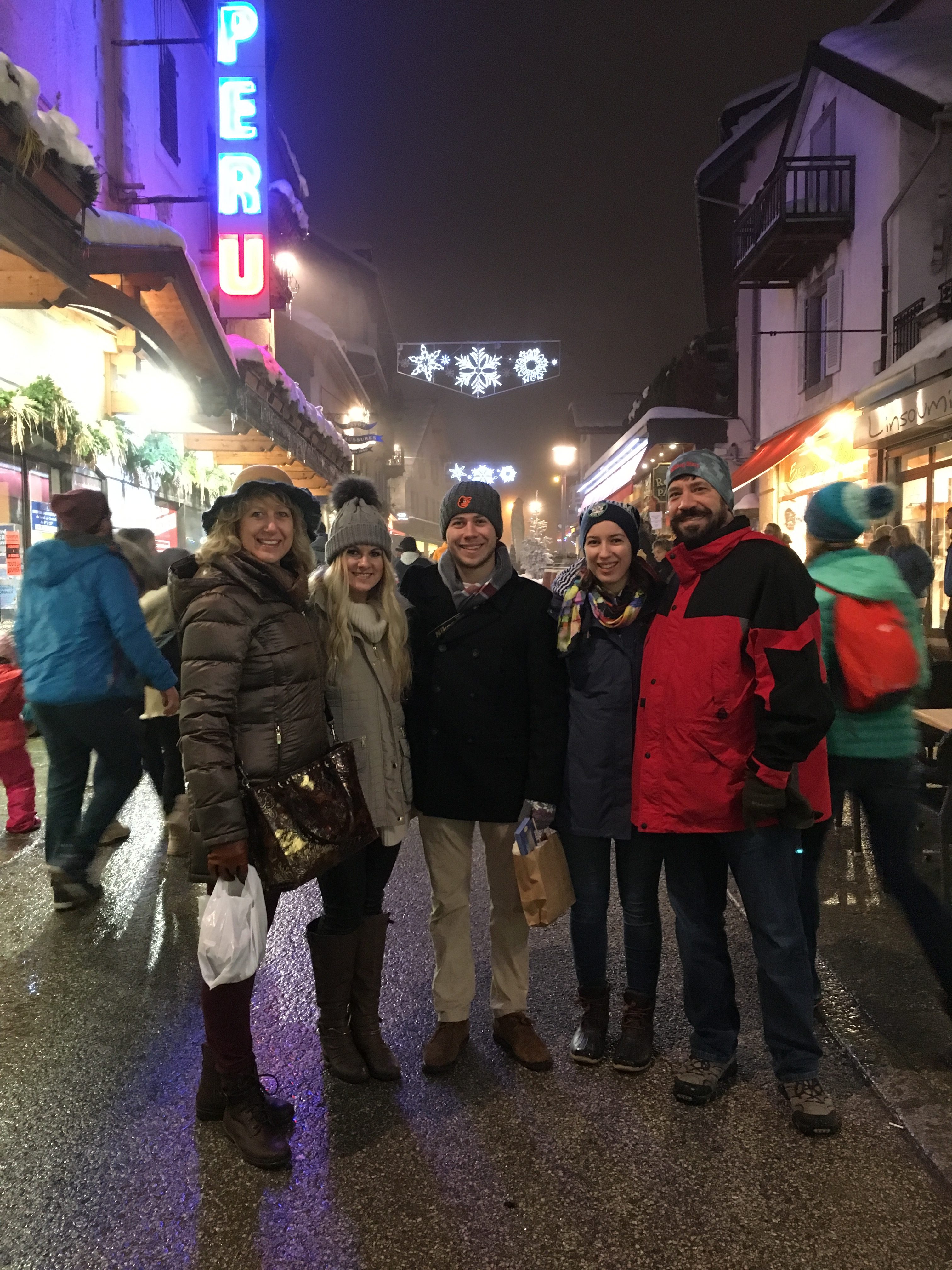 For a small resort town, it sure was bustling!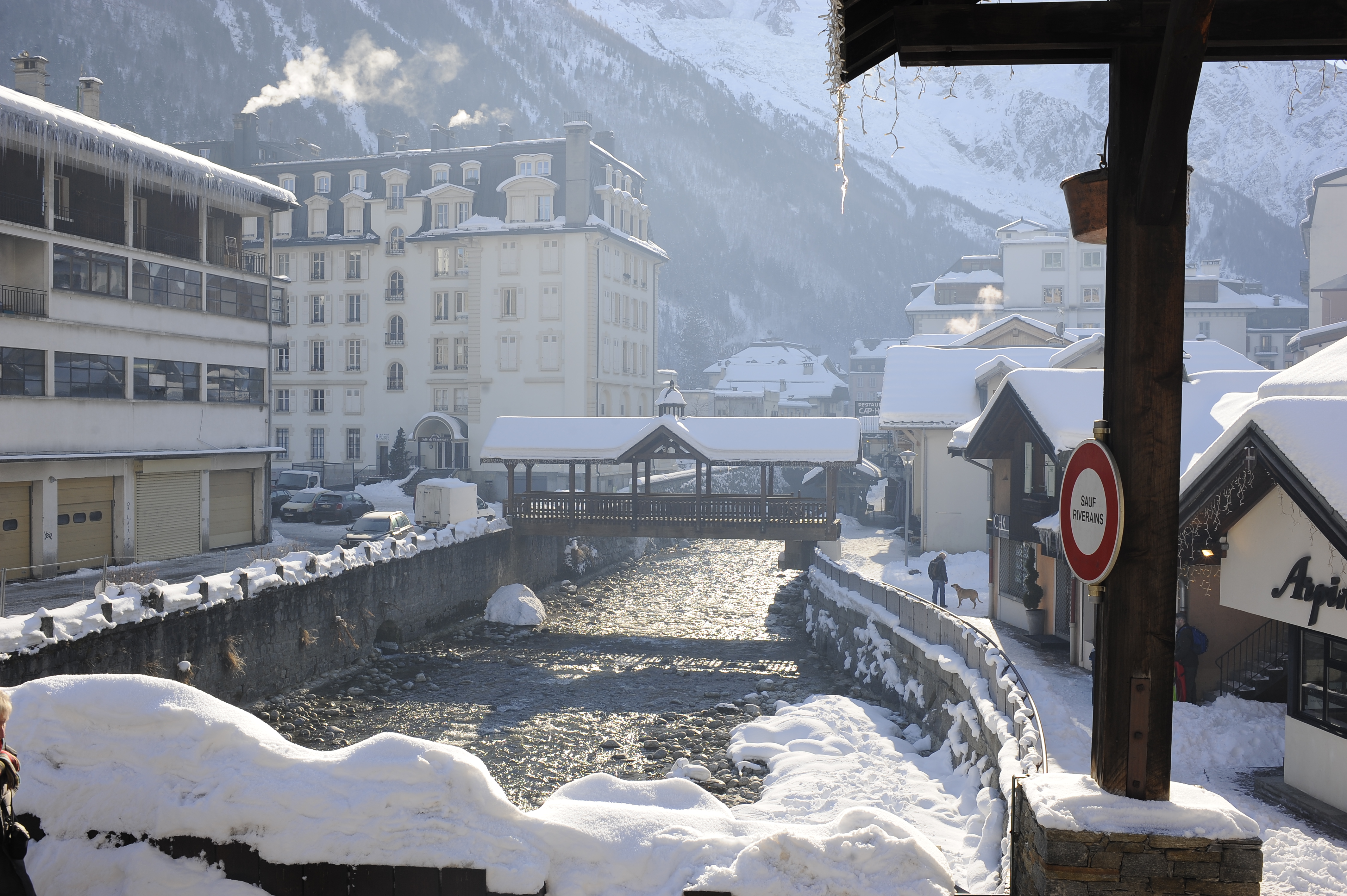 Since there was less fog the following morning, we returned to town and were treated with picturesque views.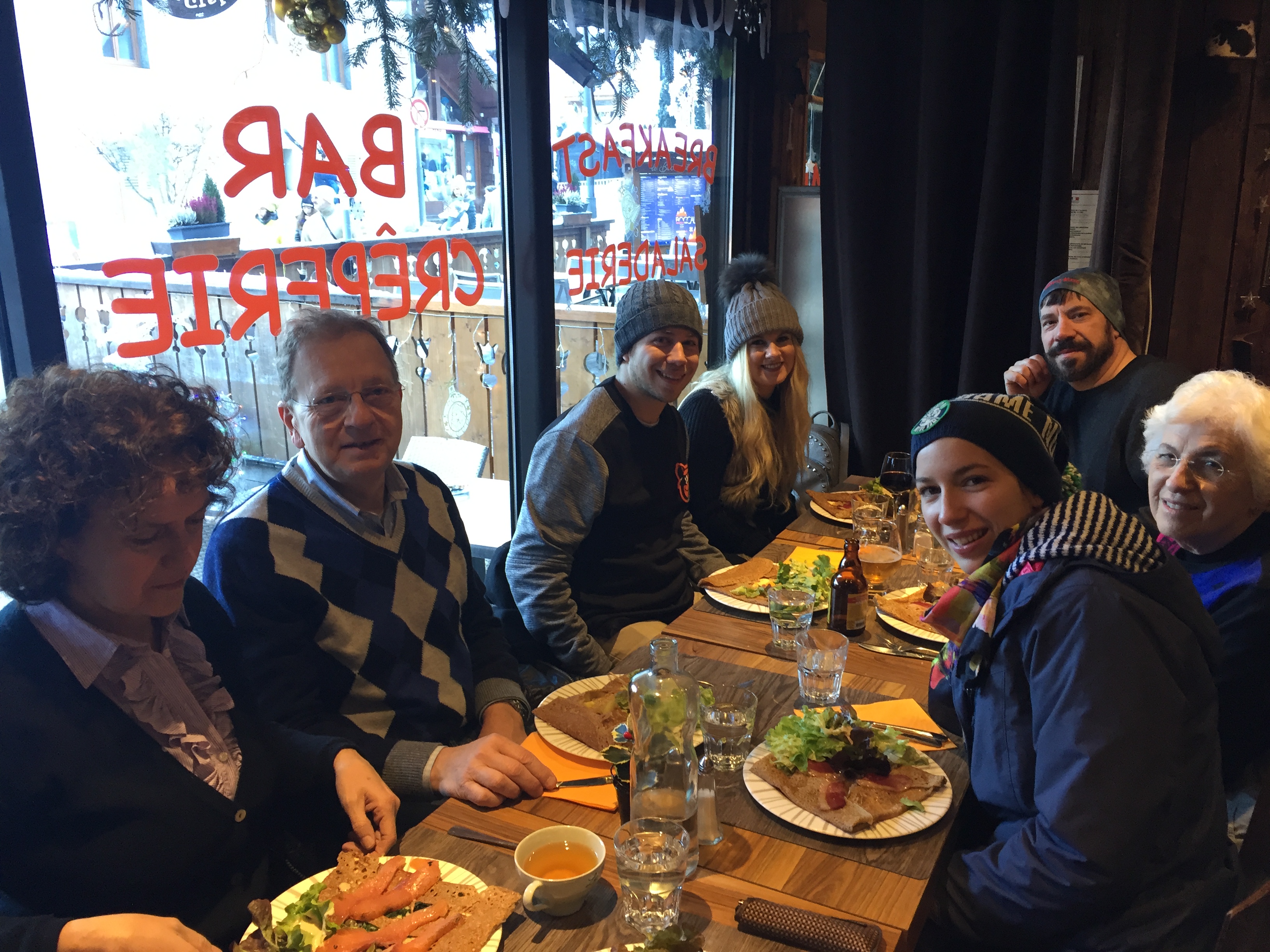 The crepes we had for lunch were fantastic.

Yet another breathtaking view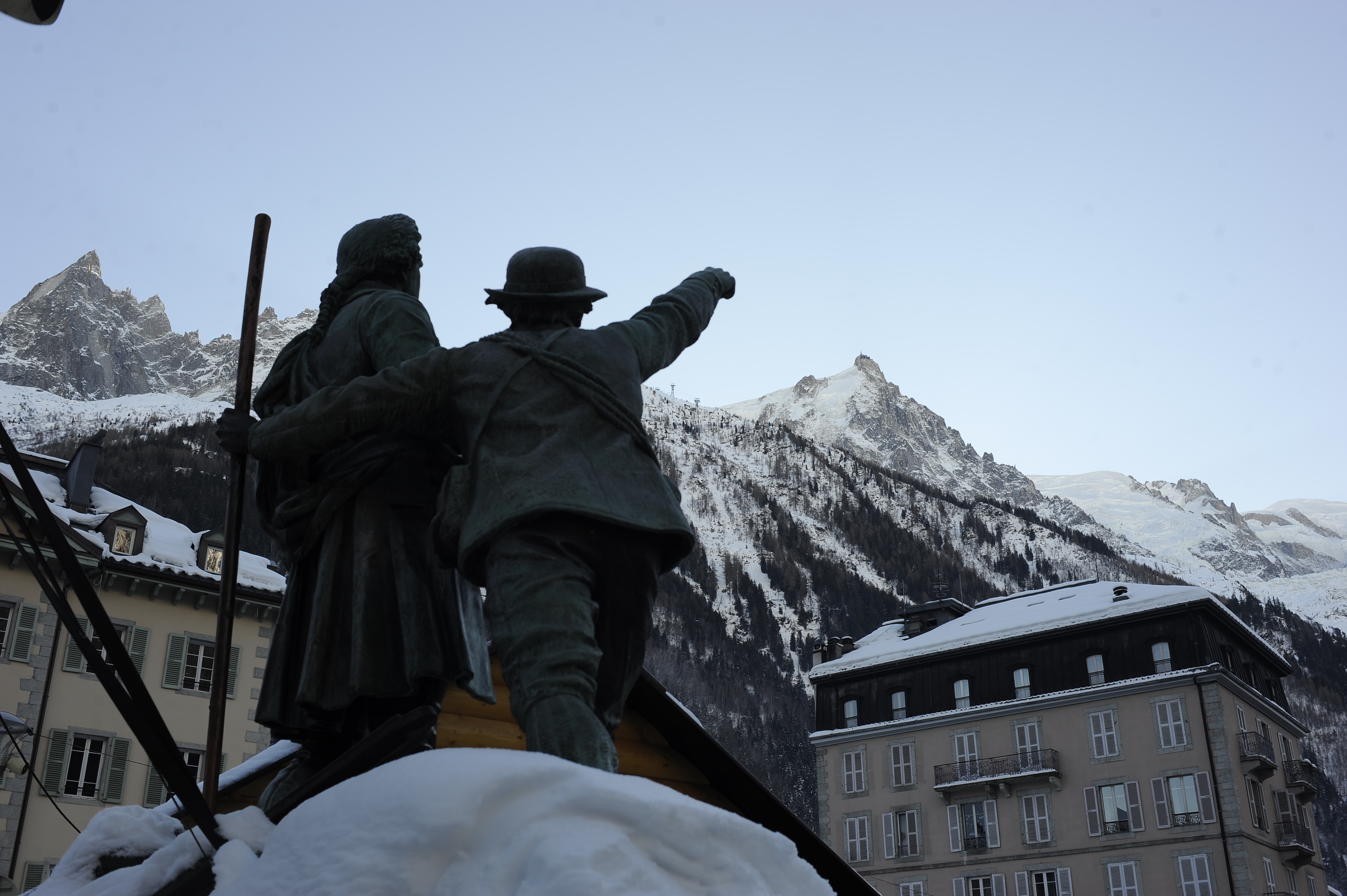 The statue is of Jacques Balmat, the first man to summit Mt. Blanc (the tallest mountain in the alps), and Horace-Bénédict de Saussure, the "founder of alpinism" who offered a reward to the first person who could climb Mt. Blanc. The men are pointing to the Aiguille du Midi, a mountain much closer to the town than Mt. Blanc.
Here are some photos from our lovely time in Chamonix.