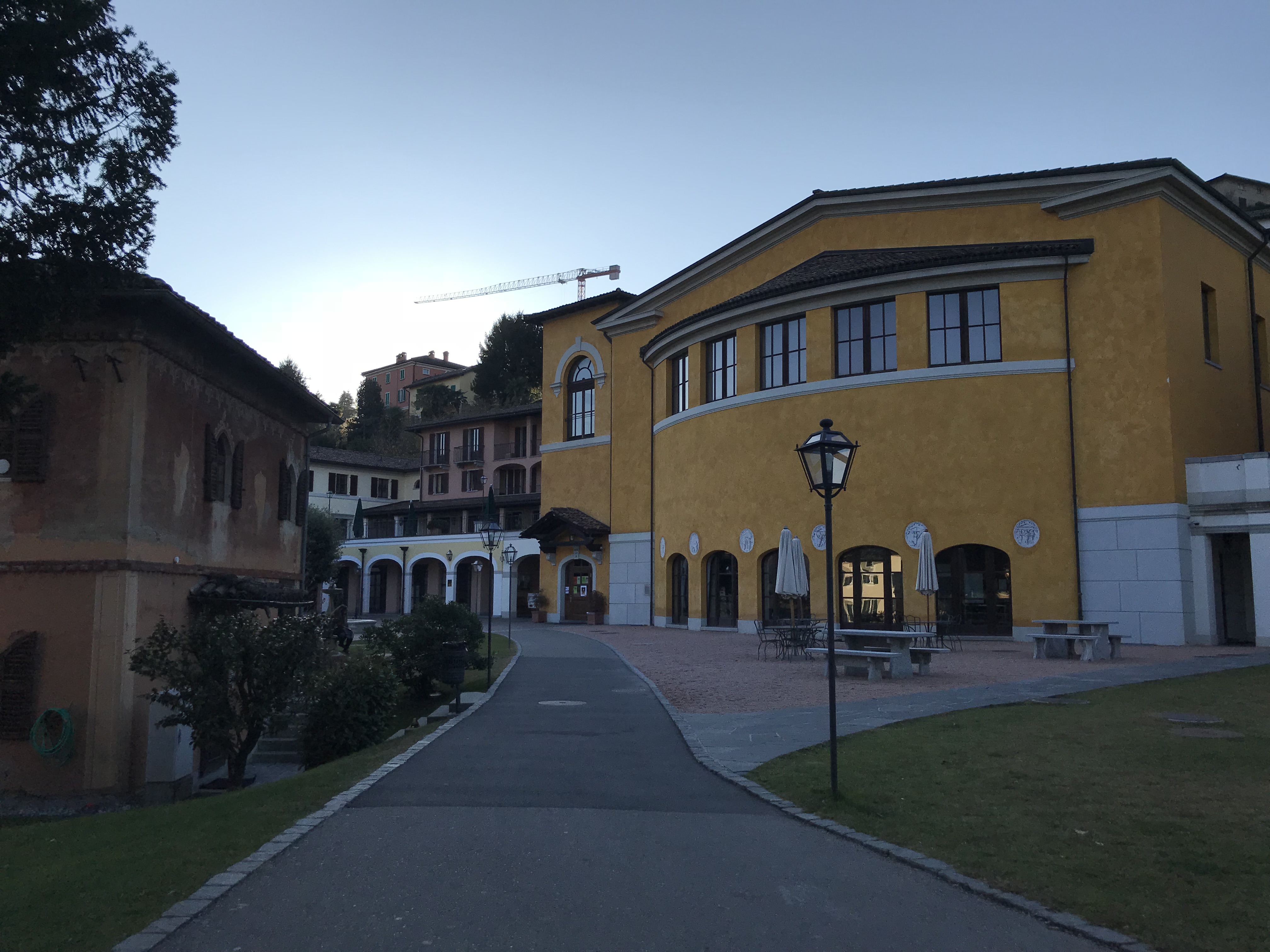 This is the core of TASIS' campus. Our professor explained that his design for the gymnasium, the orange building, was based on the palestra of the traditional Roman bath.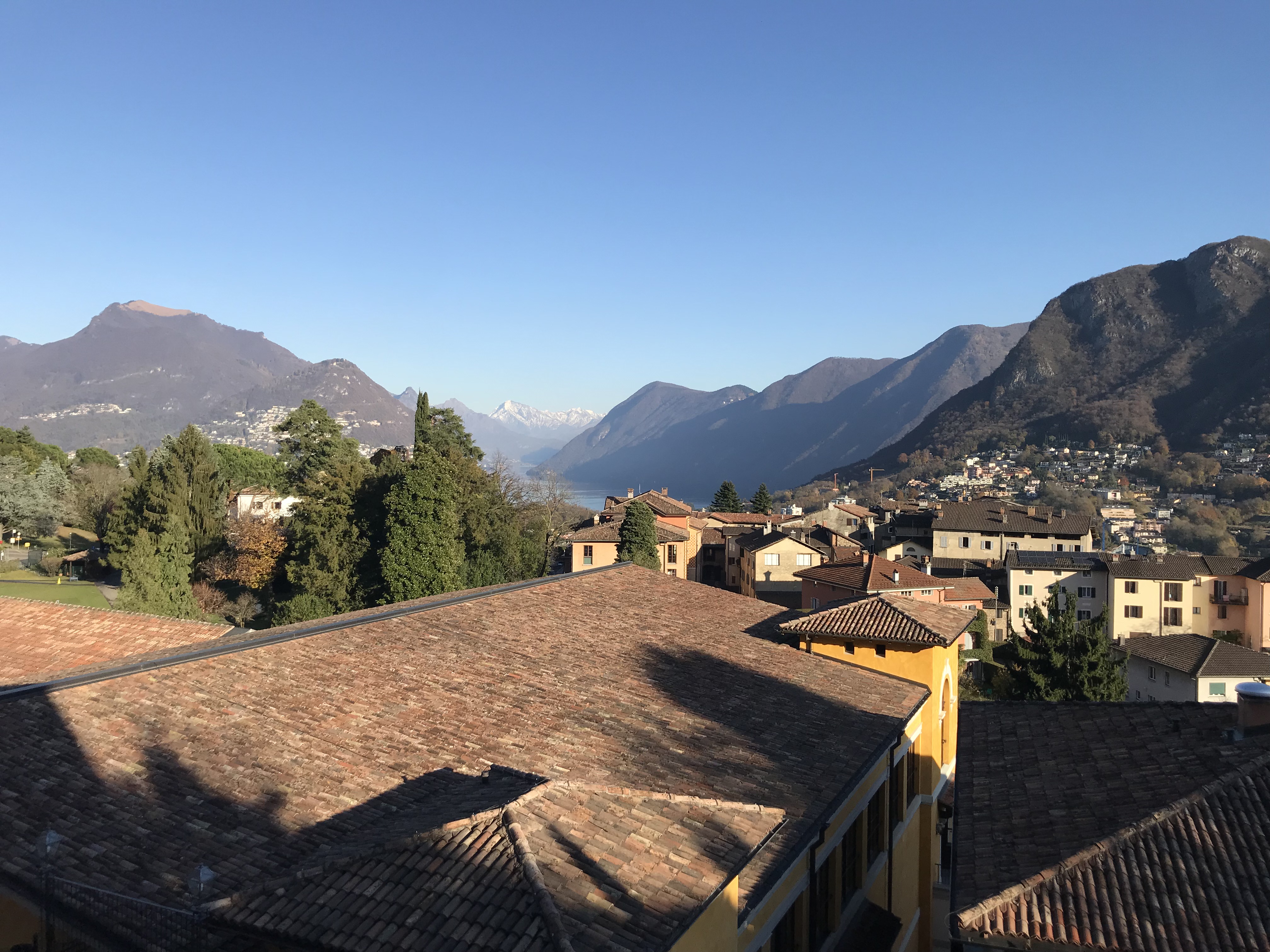 I wouldn't mind going to school with this view!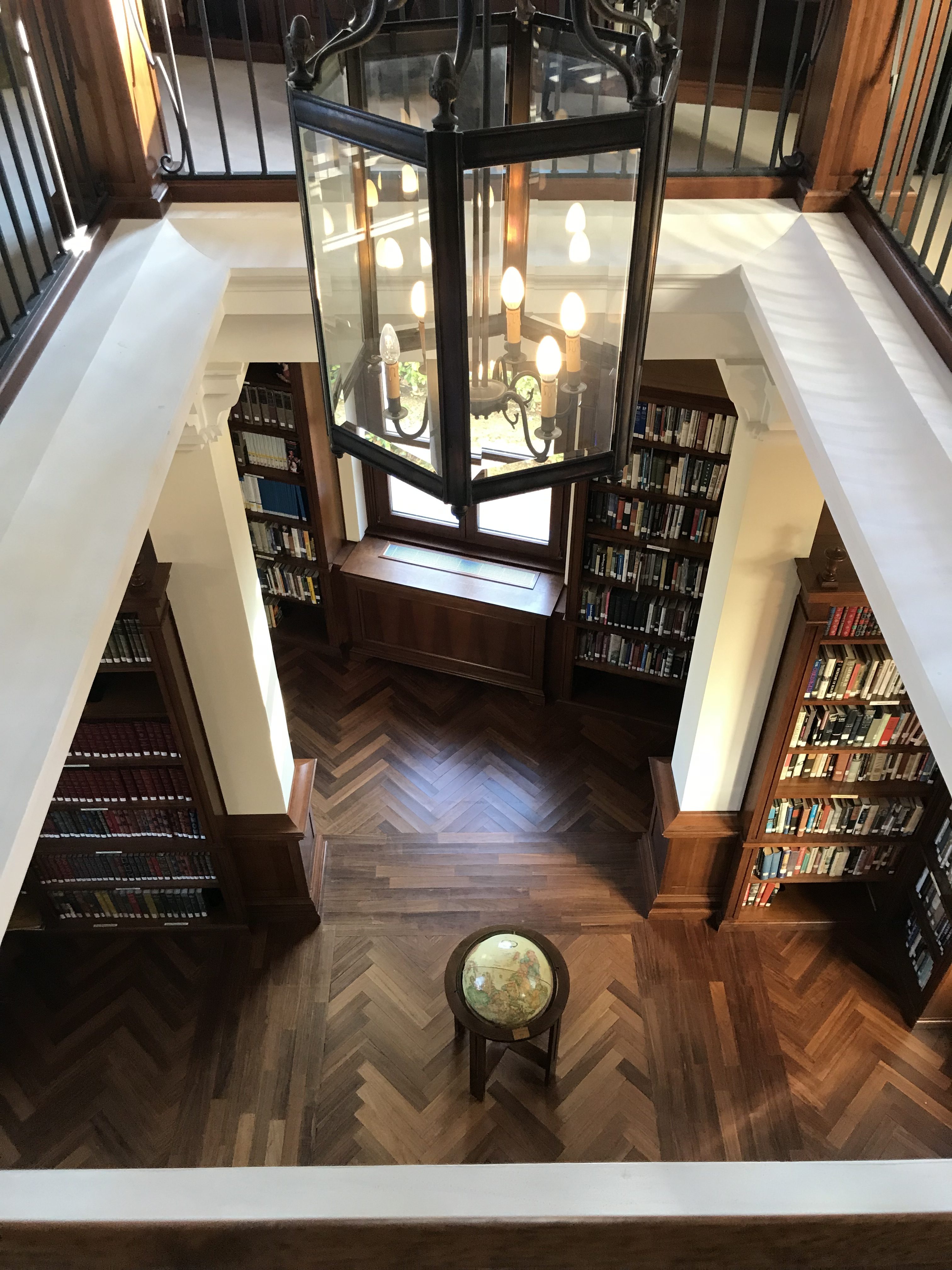 This is a view from the balcony of the school's wonderful library.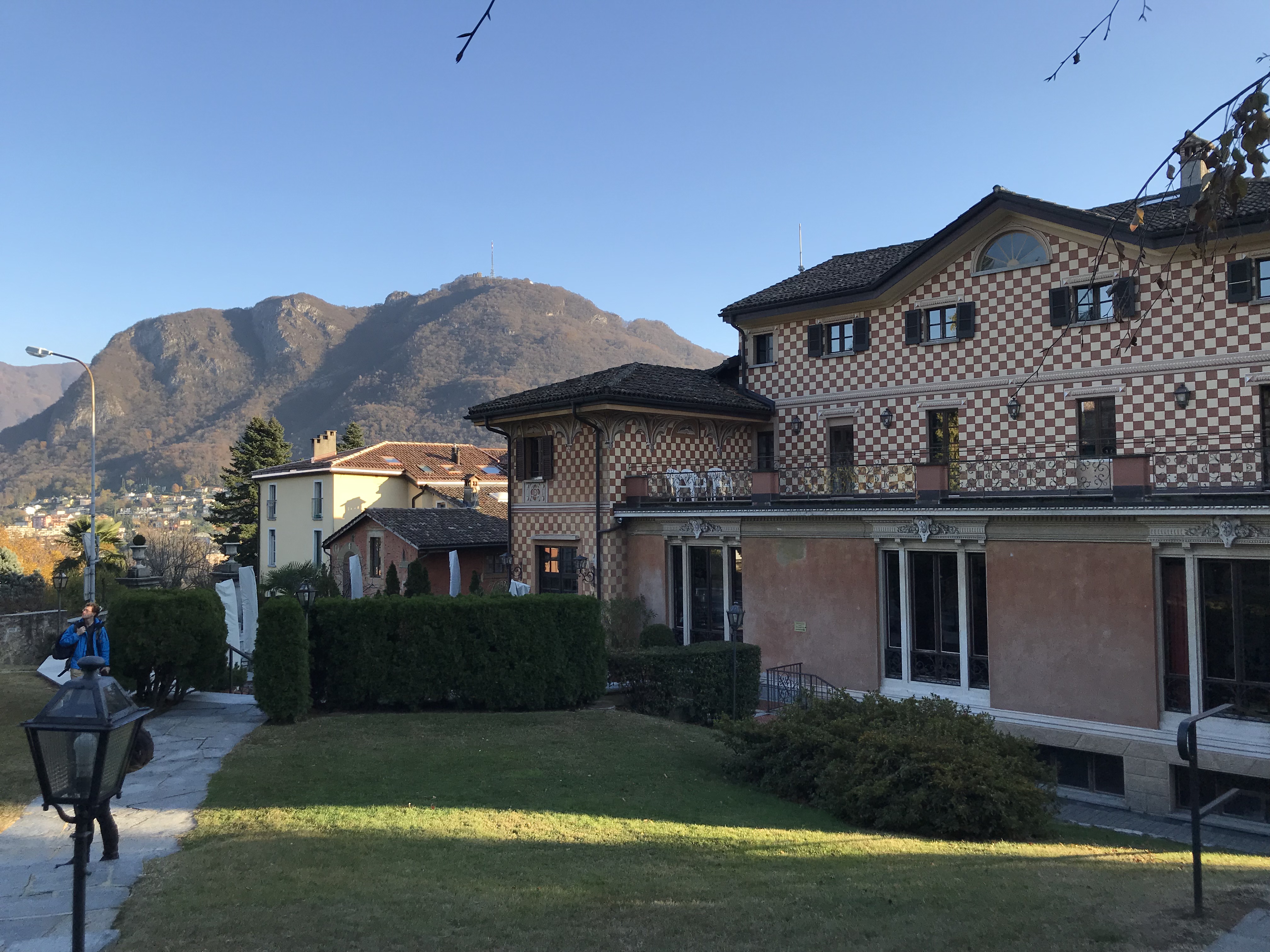 This was on of the original buildings on the campus and is used as the main building, cafeteria, and dormitory.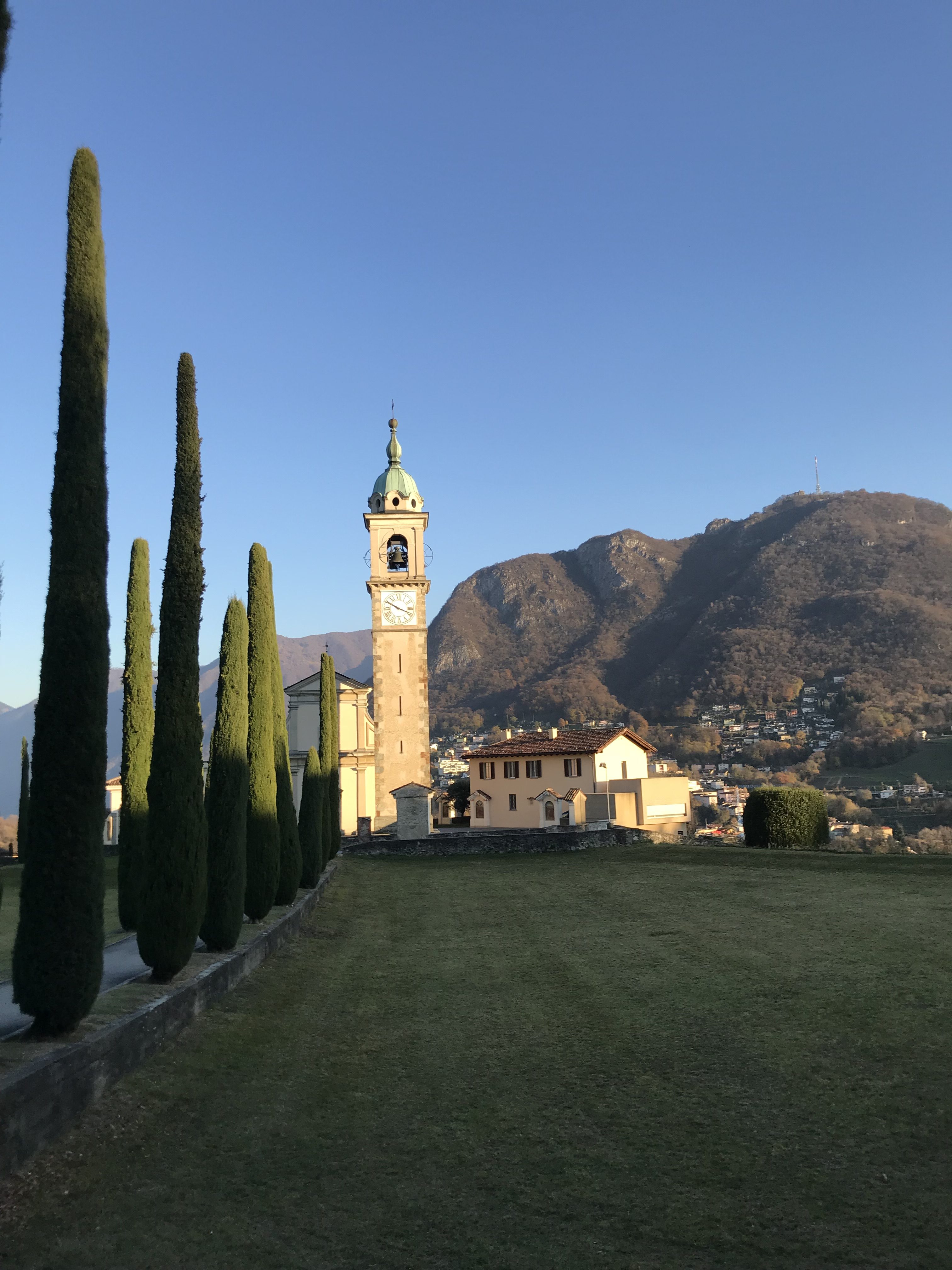 Sant'Abbandio, which is perched on the edge of a cliff, was a small quaint church, but had amazing views.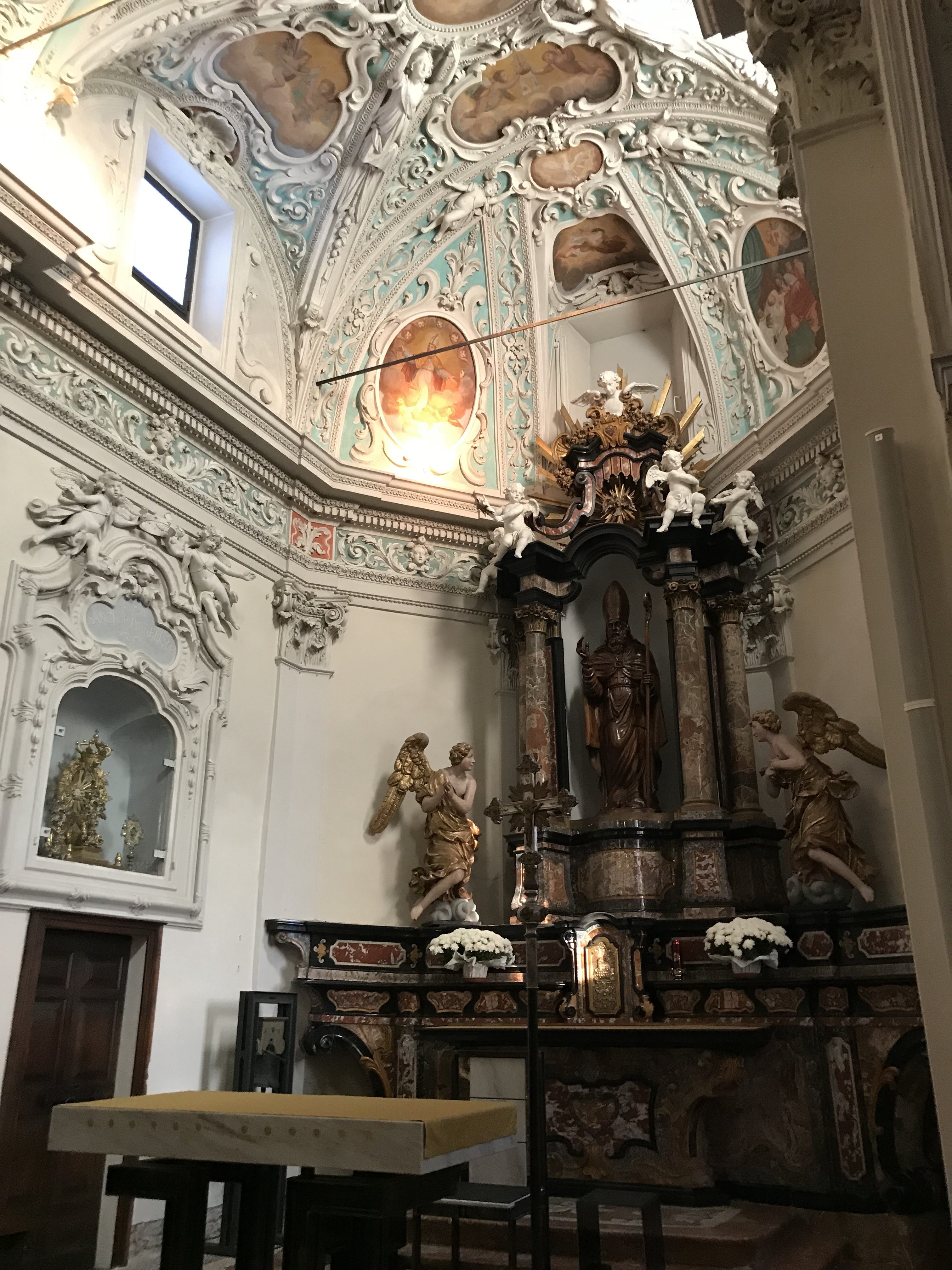 The interior of 
Sant'Abbandio

The Lugano Town Hall

This wasn't my first trip to Lugano! I went 11 years ago as a day trip when we were visiting my Italian family. I had fun renewing my memories and recreating an old photo!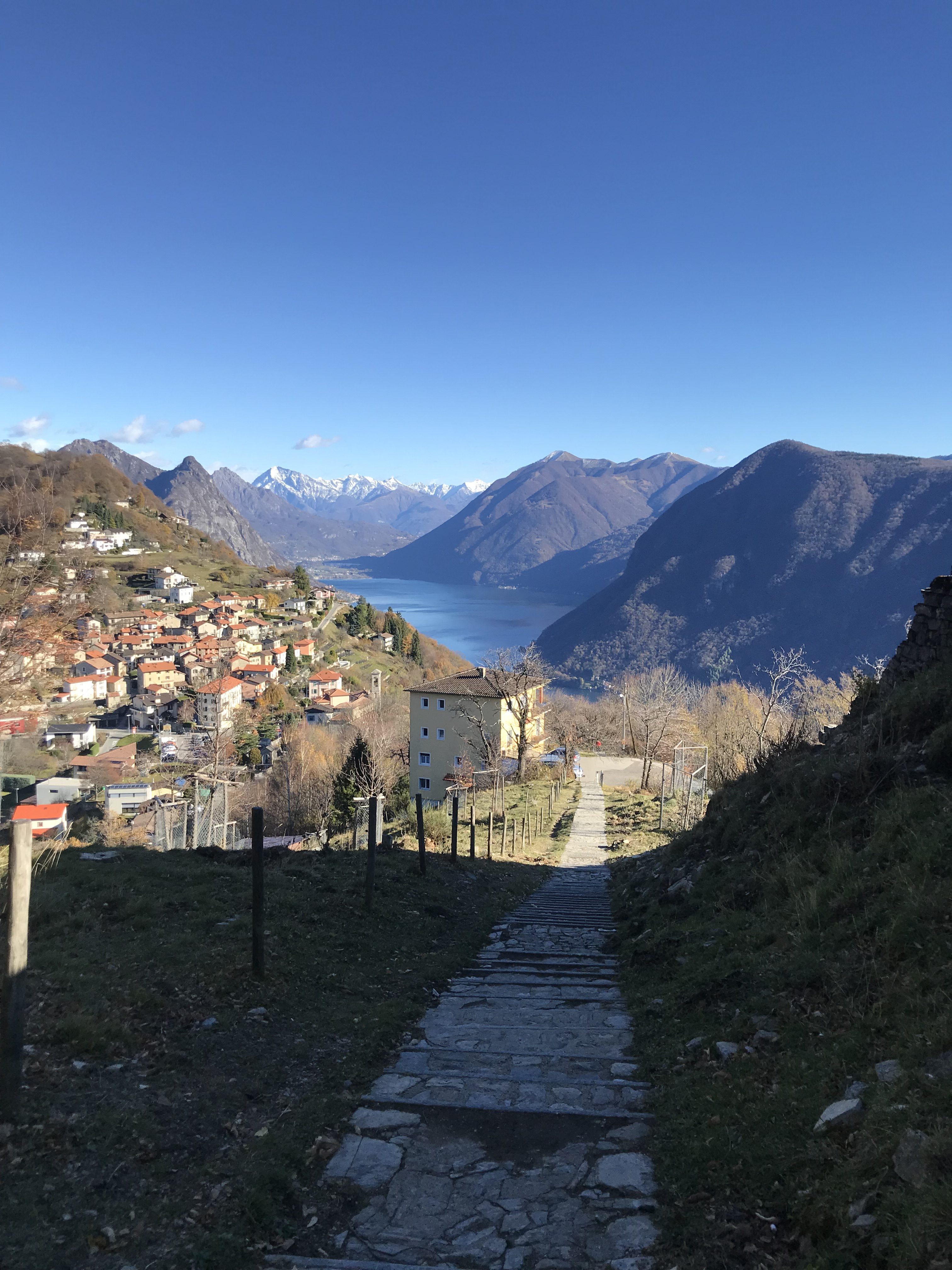 This view is from the side of Mt. 
Brè that faces away from Lugano. 

This view signaled the end of our hike down from the peak. The intensity and variety of blue and green hues was incredible.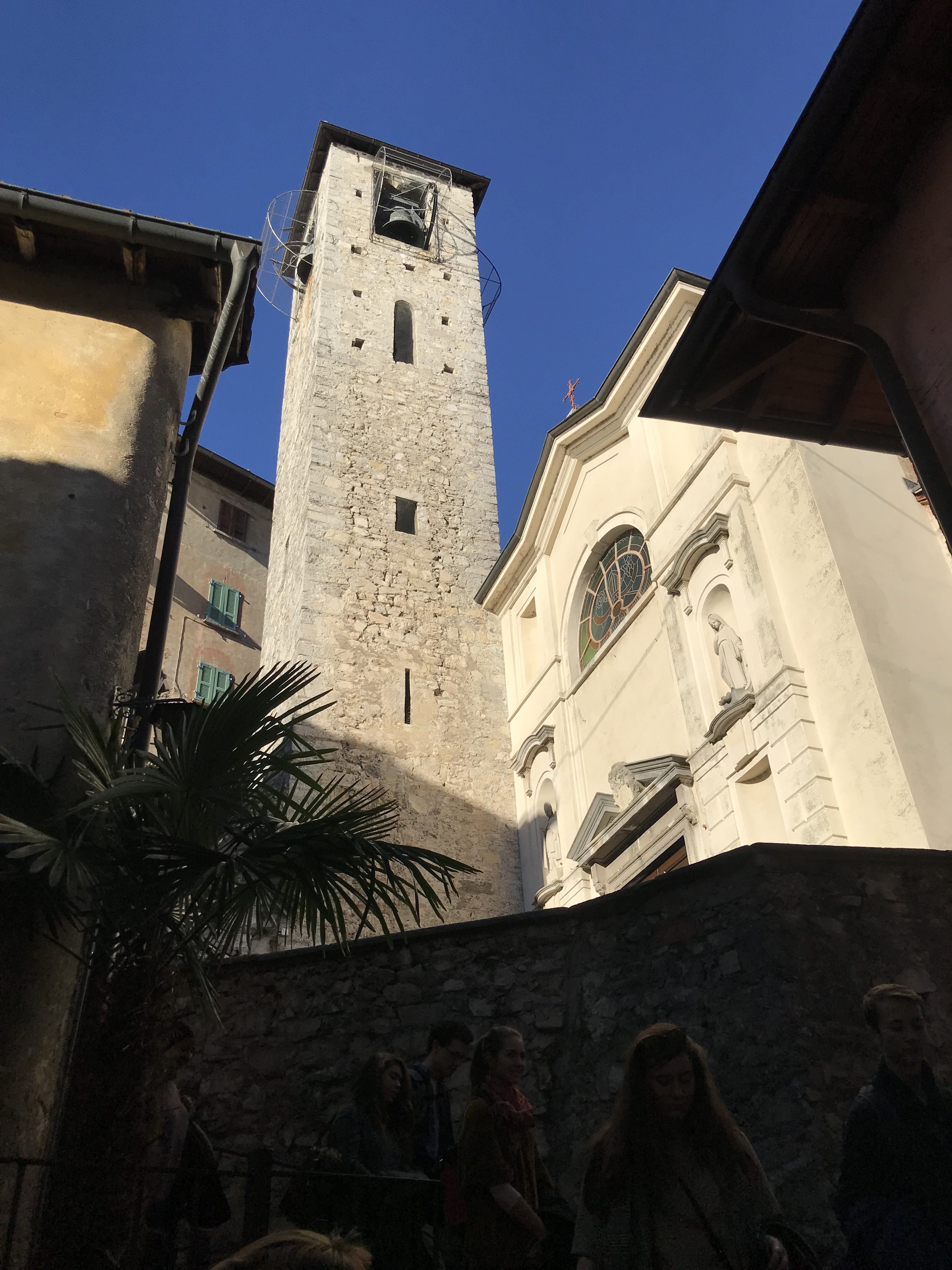 Our hike ended in the small town of Gandria which was nestled in the hill terrain on the lake front.

We took a ferry back to Lugano, allowing us to get a beautiful view of the city. Mt. 
Brè is on the right.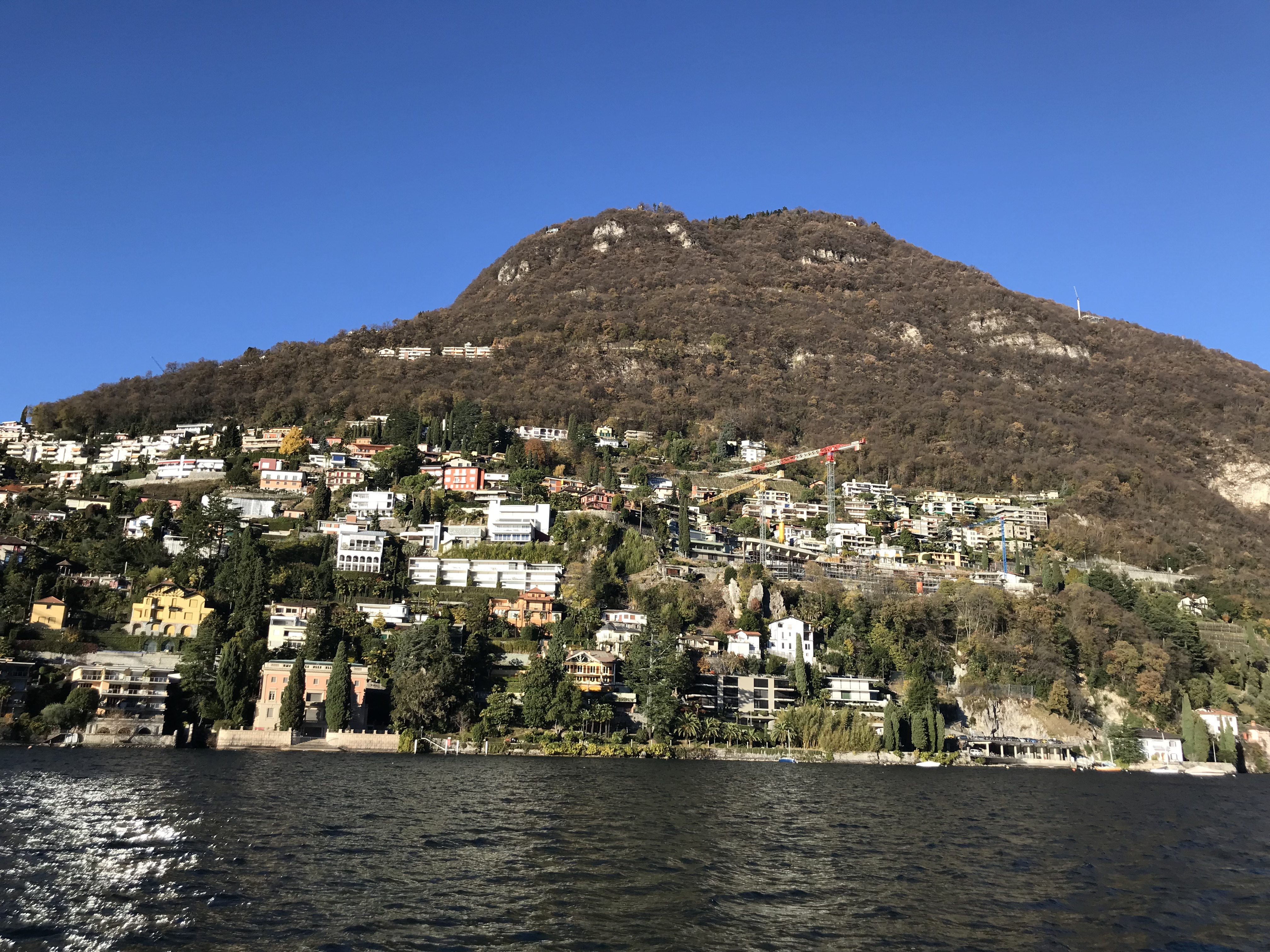 A view of Mt. 
Brè from the lake
Here are my pictures from my adventure in the Swiss Alps in and around Lugano!